Horror classic Amnesia: The Dark Descent is getting an official Hard Mode next week
Eight years after its original release.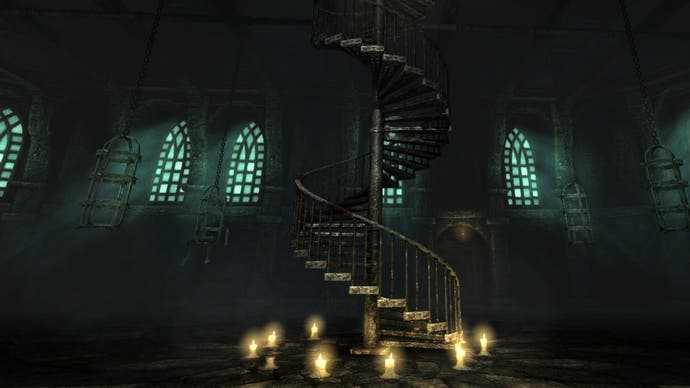 Frictional Games' terrifying Amnesia: The Dark Descent is getting an official Hard Mode next week, on September 28th, almost eight years after it first released on PC.
We can can thank the recently announced Xbox One version of the Amnesia: Collection for this surprise addition. Frictional explained that that, as part of its work on the collection, it decided to "spice it up with a little treat".
As you can probably surmise, Hard Mode makes the already exhausting The Dark Descent more difficult by making a number of tweaks to the original's design. Autosaves are disabled, for instance, and you'll require four tinderboxes in order to perform a manual save.
The next big change is that your sanity dropping to zero will result in death. In fact, death is likely to be a much more common occurrence in general, given that monsters are faster, stay around for longer, can spot the player more easily, and do more damage. What's more, you'll be given no warning that an enemy is nearby, with the usual danger music completely removed. Lastly, oil and tinderboxes will be far less common throughout the game.
"In summary," says Frictional, "the environments are harsher, the monsters more unforgiving, insanity is deadly, and death is final".
You'll be able to select between Normal and Hard mode at the start of a play-through, but can't switch midway through. Additionally, there's a new Masochist Achievement available for those that managed to get to the end of Hard mode.
Hard Mode will be added to the PC version of The Dark Descent in an update due to release alongside the Xbox One game on September 28th. A PlayStation 4 version is currently in the works and is expected to release before the end of the year.
This isn't the first time that Frictional has tampered with the difficulty of ones of its titles post-release, of course. Last year, the developer added a new Safe Mode to its existential sci-fi horror game SOMA, making it impossible to die.