Adventure Time Puzzle Quest coming this summer
It's a F2P mobile game, of course.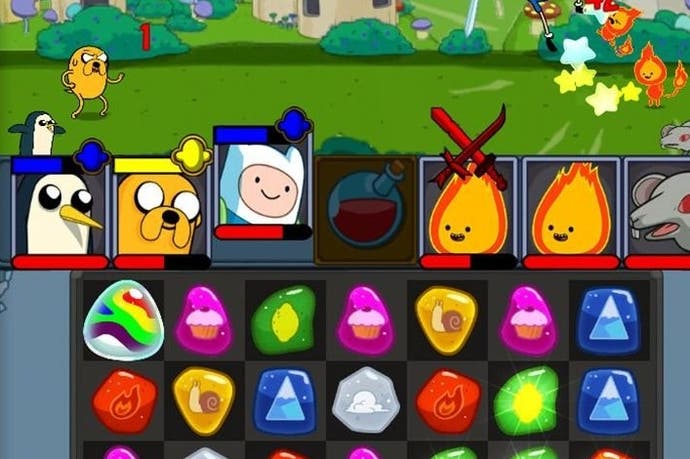 Adventure Time will be the next property to get the Puzzle Quest treatment on iOS and Android, publisher D3 Go has announced.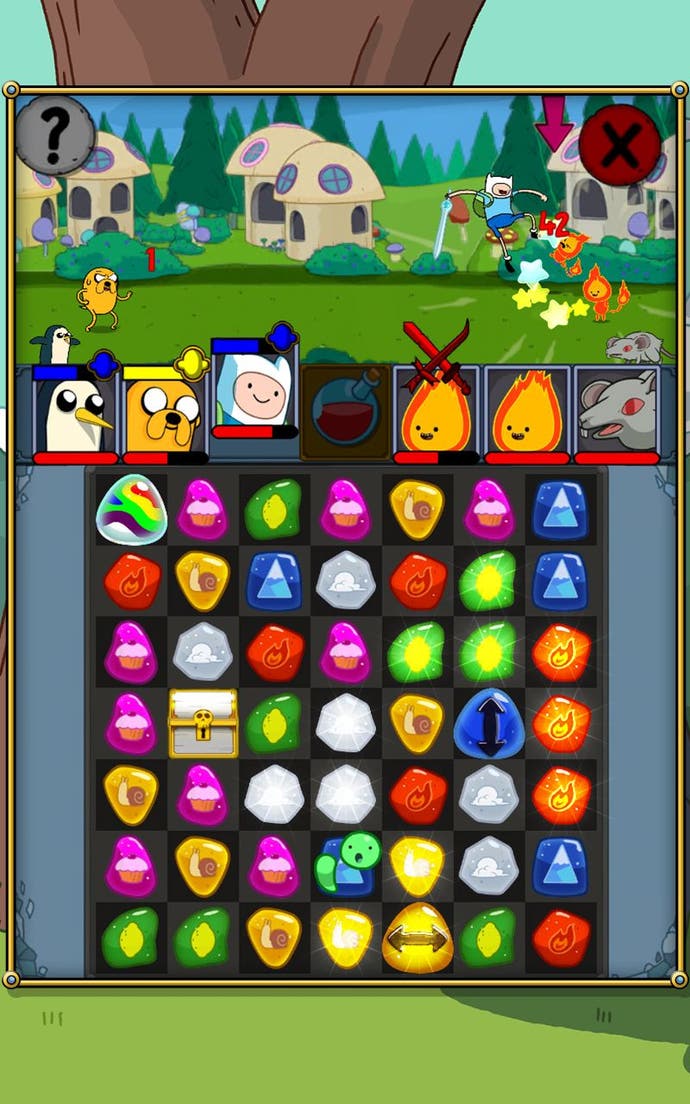 Much like the company's previous free-to-play hit, Marvel Puzzle Quest, you'll unlock characters, craft and equip items, and undertake missions in a competitive Match-3 puzzle style. There will also be daily events and tournaments.
Adventure Time Puzzle Quest is being developed by WayForward, the studio behind the less than inspiring Explore the Dungeon Because I DON'T KNOW!
"With its mix of strategy and role-play elements that tap into the creativity of the expansive universe, Adventure Time Puzzle Quest from D3 Go! is a fantastic addition to our video game franchise that will deliver an all-new gaming experience for the show's fans," says the completely impartial and objective Pete Yoder, vice president of Cartoon Network.
You don't need to know that, of course, but it helps to fill up the space next to large portrait screenshots.
If you'd prefer a more traditional console Adventure Time game, there's always 3D adventure Jake and Finn Investigations coming in November.