Activision details Call of Duty: Black Ops 4's multiplayer and Blackout betas
Starting in August.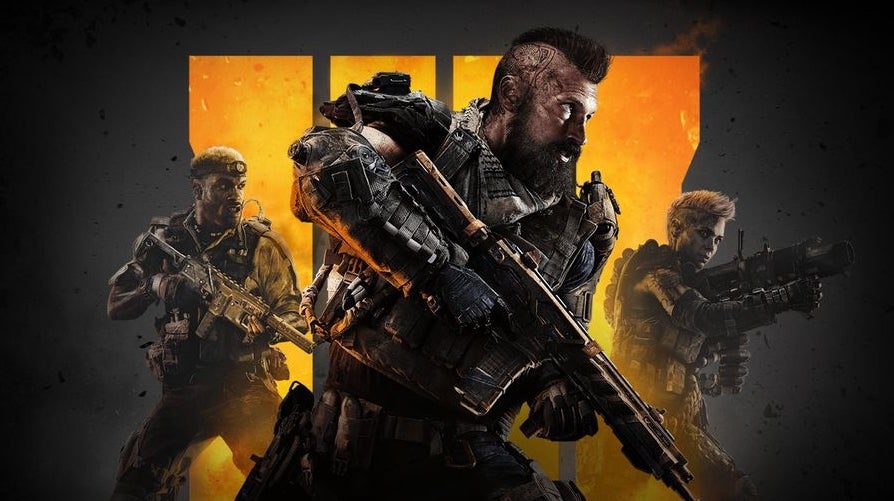 Activision has detailed its upcoming Xbox One, PC, and PS4 betas for Call of Duty: Black Ops 4, starting with a multiplayer mode beta next month, then a beta for the series' new Battle-Royale-style Blackout mode in September.
First on the calendar is a PlayStation 4 exclusive three-day beta event for Black Ops 4's multiplayer component, which begins on August 3rd at 6pm BST/10am PDT, and ends on August 6th at 6pm BST/10am PDT.
This and all other multiplayer sessions will feature six maps (two of which will make their first public appearance, according to developer Treyarch), and these are playable in Team Deathmatch, Domination, Hardpoint, Search & Destroy, and Control modes. Specialists Nomad and Prophet will be playable, alongside new, but still-secret specialists.
Activision's next scheduled session ditches the exclusivity, meaning that Xbox One, PS4, and PC players will have the chance to join in the beta fun from August 10th at 6pm BST until August 13th at 6pm BST. Complicating matters slightly, the PC beta (running on Battle.net) is only open on the 10th to those with early access, but will be open to everyone from August 11th.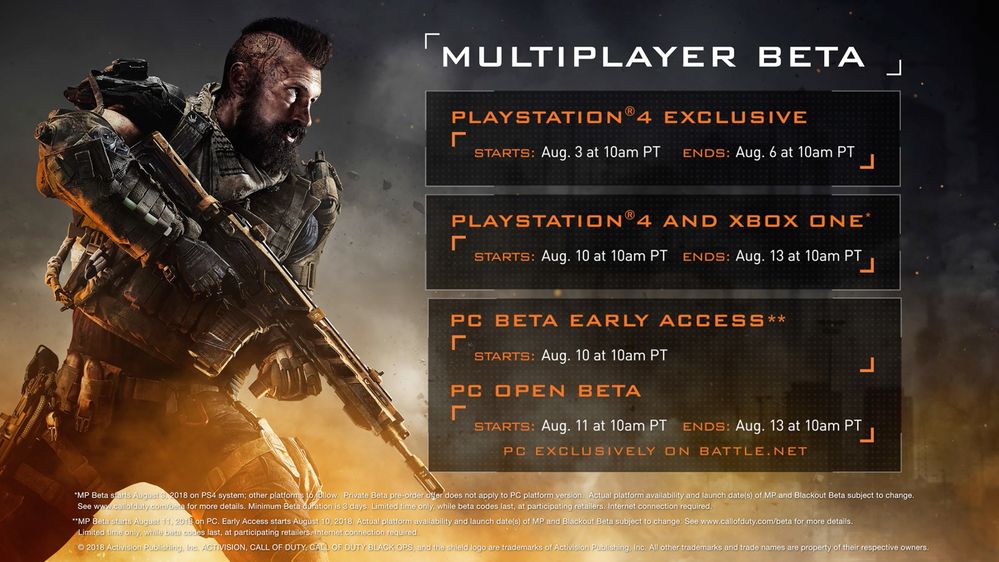 Treyarch notes that all participants in the beta will receive a "unique, one-of-a-kind calling card", and every player that achieves max rank will earn a Permanent Unlock Token to apply to any piece of Create-a-Class content once Black Ops 4 releases.
As for Call of Duty's new Blackout mode, Activision simply says that its beta will launch some time in September. More details will be revealed at a later date.