A dozen new Grand Theft Auto pics surface
Military choppers, a strip joint and a dog.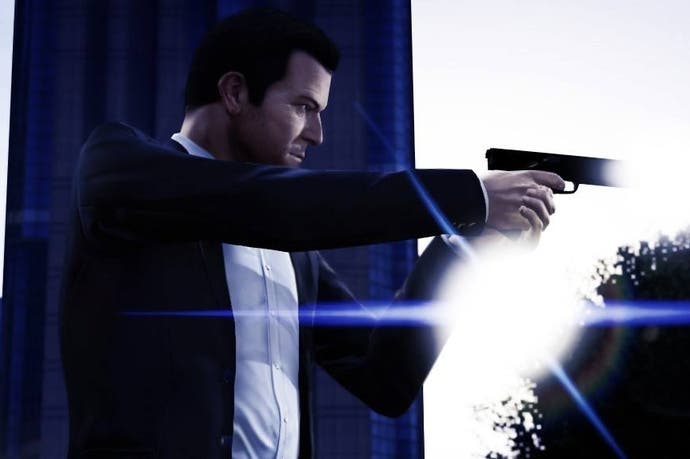 12 new pics from Grand Theft Auto 5 have emerged, teasing the various locations, vehicles, and scenarios we'll be able to engage in come September in Rockstar's highly anticipated open-world sequel.
Gaze at the J.J. Abrams-esque lens flare, the nonchalant bulldog, the half-naked man evading the law on an ATV. It's not an ideal getaway, but it sure beats Franklin's hare-brained idea of parachuting off a bridge to escape the cops. I don't think that works, dude.
Grand Theft Auto 5 is due on 17th September on PS3 and Xbox 360. No PC version has been announced despite 285K fans signing a petition in hopes of convincing Rockstar to release one.