"A brilliant creator and an unusual thinker": Game designer Kenji Eno has died, aged 42
The legendary maverick worked on everything from the 3DO to iOS.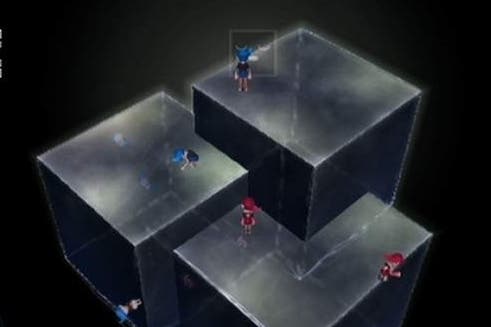 Kenji Eno is probably best known as the creator of the D horror titles, but I'll always think of him as a man who made games in which the smallest things really mattered.
Besides his early spine-chillers, the designer and musician, who died yesterday from heart failure at the age of 42, also crafted One-Dot Enemies, which remains amongst the most stylish and striking and instantly appealing games on iOS, and the wonderfully titled You, Me and the Cubes, a surprisingly tense puzzler that gave WiiWare fans a rare combination of artful quirk and attention to detail.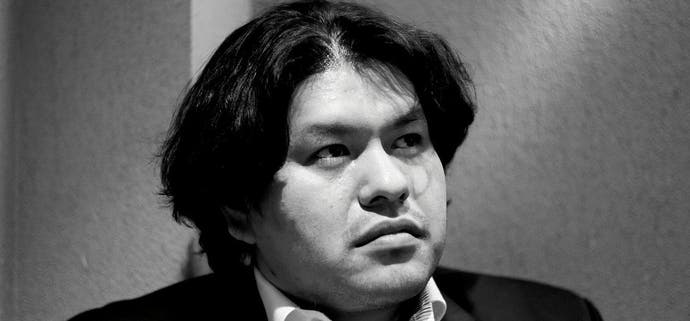 One's concerned with squishing tiny pixel-sized bugs and another revolves around flinging a series of colourful misfits onto floating blocks, but both these games share a warm and yet strangely precise kind of playfulness, and a skewed outlook that seems singularly unforced. They're weird and off-beat because the man who helped create them was weird and off-beat; spend time with them and they actually start to make an odd kind of sense.
Involved with the industry since an early age, Eno was determined to create original kinds of games, even if it meant founding his own independent studios. WARP, his second company, and an outfit that once employed a young Fumito Ueda, is probably his best known. Formed in 1994, WARP made titles as varied as the D series and puzzlers like Trip'd.
Connecting threads are not hard to find, however. Alongside horror themes, Eno was fascinated by sound. In 1997 Warp released Real Sound: The Wind's Regret, an audio adventure conceived with visually impaired players in mind, while the designer also created music for Sega Rally 2 amongst other titles. On top of that, he should be remembered for making a special edition of Warp's Sega Saturn title Enemy Zero that cost around $2000 and would be delivered personally to its purchasers by Eno himself.
During the 1990s, Eno developed a reputation for unpredictable behaviour and dropped out of the games industry, seemingly for good, around the year 2000. Towards the end of the last decade he returned, however. Games like One-Dot Enemies and You, Me and the Cubes were joined by work on Fieldsystem's Newtonica. Discussing his career with 1up in 2008 - the interview is long but absolutely fascinating - he said, "I have no interest in my own past - like, what I did in the past, what sold, how much, and so on. And the same goes for other people; I have no interest in what other people did in the past. So, like, instead of working on something I did in the past, I would rather be working on something new... Life is short! There is no time to look back!"
When I read about Eno's death on Kotaku today, I emailed Rhod Broadbent, the director of Dakko Dakko and a designer who once spent the best part of an afternoon telling me just how good the UI for one of Eno's last games was. Asked for comment, Broadbent said, "The games industry has lost a brilliant creator and an unusual thinker. Eno's 'You, Me and the Cubes' especially exudes a rare class and tactility, a unique, lonely ambience, and a beautifully functional stage select menu so pleasant to use it could be played with as much as the game it framed."
Kenji Eno: 1970-2013.