2K Czech restructuring, Mafia 3 moving to US?
UPDATE: 2K confirms shake-up.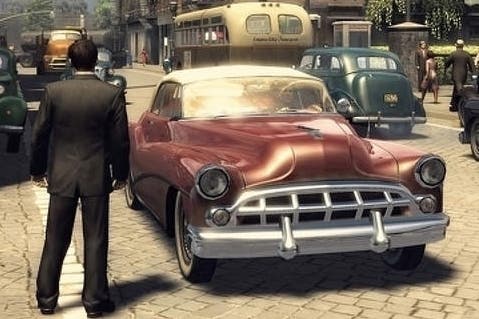 UPDATE: 2K UK has responded, confirming the below report.
"We have relocated and consolidated our 2K Czech team from our Prague facility to centralise resources in our location in Brno. Additionally, we are transferring some development resources from Prague and Brno to 2K headquarters in Novato, CA," said 2K in a statement sent to Eurogamer.
"This transition will both strengthen the integration of the 2K Czech team with our award winning development teams, and better align cross-functional business practices. As part of this realignment, we are adjusting our staffing levels, resulting in the elimination of some positions."
ORIGINAL STORY: There are major changes afoot at Mafia developer 2K Czech, reports Eurogamer Czech.
The main Prague office, where Mafia 3 is suspected to be in development, is apparently to be closed, shedding staff to office-number-two in the city of Brno, where Mafia 2 was made. There will also be some lay-offs.
2K Prague is expected to close within a few months.
10 key developers from 2K Czech are also said to have been relocated to 2K's main office in Novato, California (it's not clear if this is the team BioShock Infinite 'closer' Rod Fergusson is leading). Why, though - is Mafia 3 development moving continents?
We heard in August 2012 that Mafia 3 was heading to PlayStation 4 and Xbox One and was originally intended as a launch title. Lay-offs prevented 2K Czech fulfilling that schedule, but it suggests work on the game must already be far along.
Eurogamer Czech's information comes from well-placed sources. 2K Czech had no statement to make.
Mafia 2 came out in 2010 and was a bit of a turkey. "Mafia 2 is fascinating," John Teti concluded for Eurogamer, "not in spite of its innumerable mistakes but because of them. It's the ultimate example of a game designed to look nice in television commercials and achieve nothing else."