Zelda - Keeha Yoog and the Cliffside Etchings quest solution in Breath of the Wild
How to solve the Gerudo region trial.
Keeha Yoog is one of the many Shrines located throughout Zelda: Breath of the Wild. The Shrine quest required to reveal it, named the Cliffside Etchings quest, is a puzzle that has you shoot a large target on the cliffside with a certain kind of arrow. Get it right, and you'll walk out a success.
If you need help finding and solving other Shrines, our Zelda: Breath of the Wild Shrine of Trials locations page can help, while our Zelda: Breath of the Wild walkthrough and guide covers other aspects of the game.
Where to find Keeha Yoog
The Keeha Yoog shrine is located within the Gerudo region, specifically some way due north of Gerudo Tower, the other side of a mountain and some frosty cliffs. To get there, you'll need two-tier cold resistance, and some patience.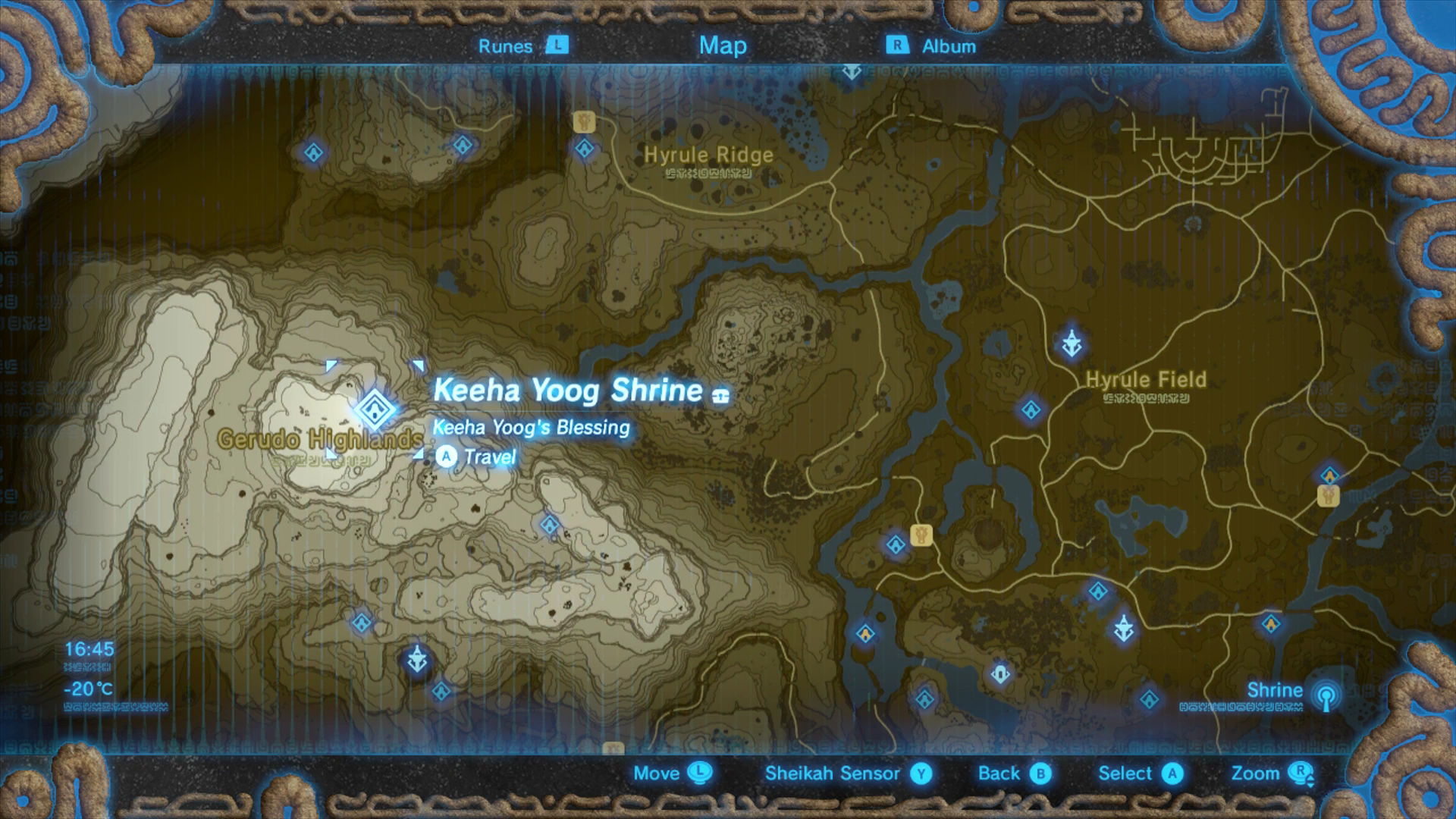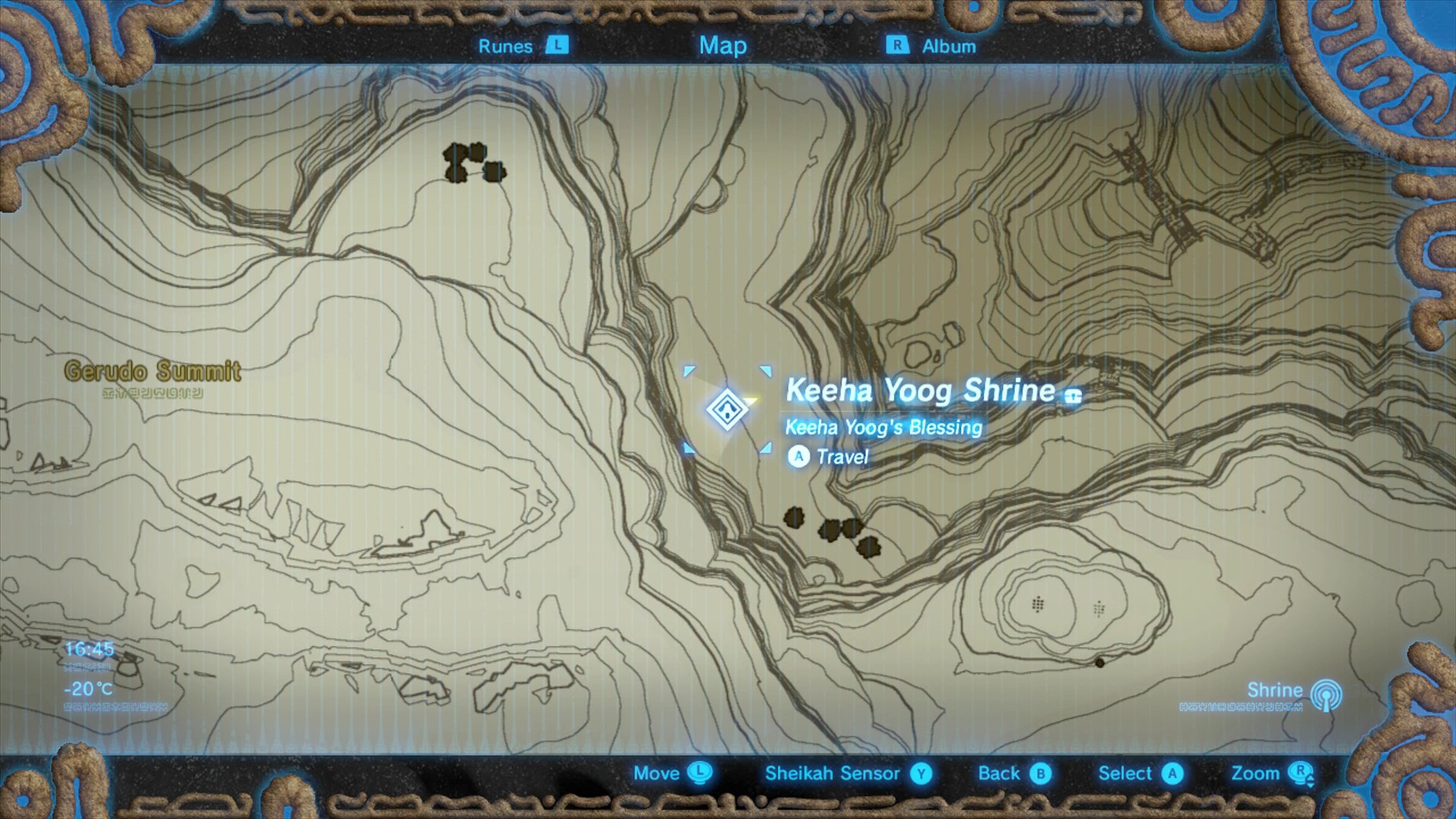 Trek north through the cold cliffs, and eventually you'll come to the entrance puzzle's location: a huge marking on the side of a cliff.
Keeha Yoog and Cliffside Etchings quest solution
The marker is a giant circle made up of electric-looking symbols:
You need to shoot this with a shock arrow, but there's no easy way to reach it from distance - instead you need to work your way round, and drop from above.
From there, glide down the cliff face, whip out your bow, and aim for the orange indicator in the centre of the target.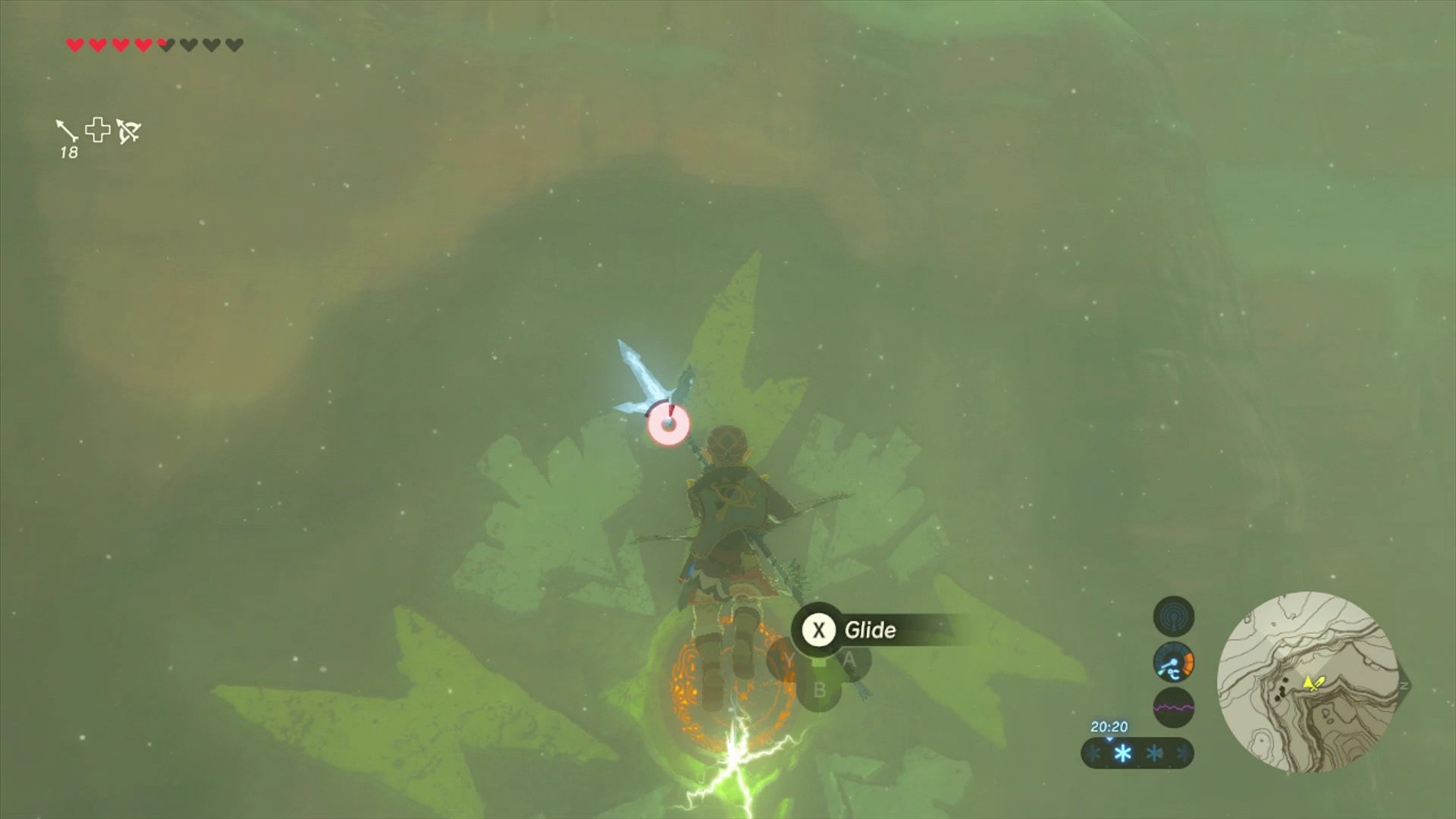 When you hit it, the shrine will appear just below - but remember to re-open your glider when you're dropping down to shoot the target!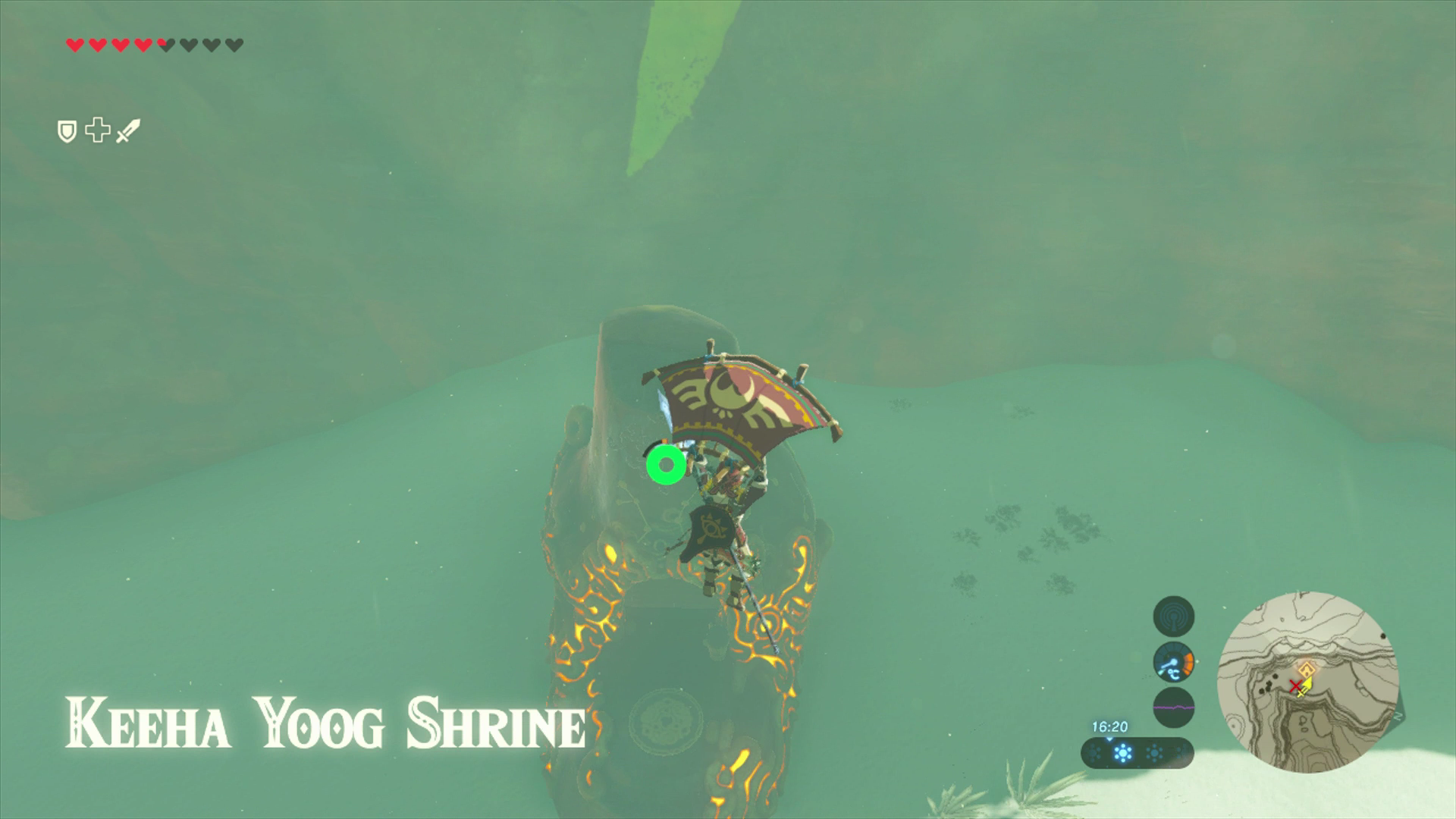 ---
Thanks to a new update, it's now possible to play Zelda Breath of the Wild in VR. Want help with the main game? Our Zelda: Breath of the Wild walkthrough can help complete Divine Beasts Vah Ruta, Vah Rudiana, Vah Medoh and Vah Naboris and more. There's also how to get the Master Sword, Hylian Shield and all Zelda Captured Memories and Great Fairy Fountain locations, while our Shrines locations and Shrine maps hub explains where to find and solve every puzzle room, including dragon locations and Labyrinth solutions. We also have a DLC 1 guide and DLC 2 guide, including all Tingle, Majora's Mask, Phantom, Midna outfit locations.
---
Once inside, it's a simple matter of collecting your reward, a rare and valuable Diamond, from the chest!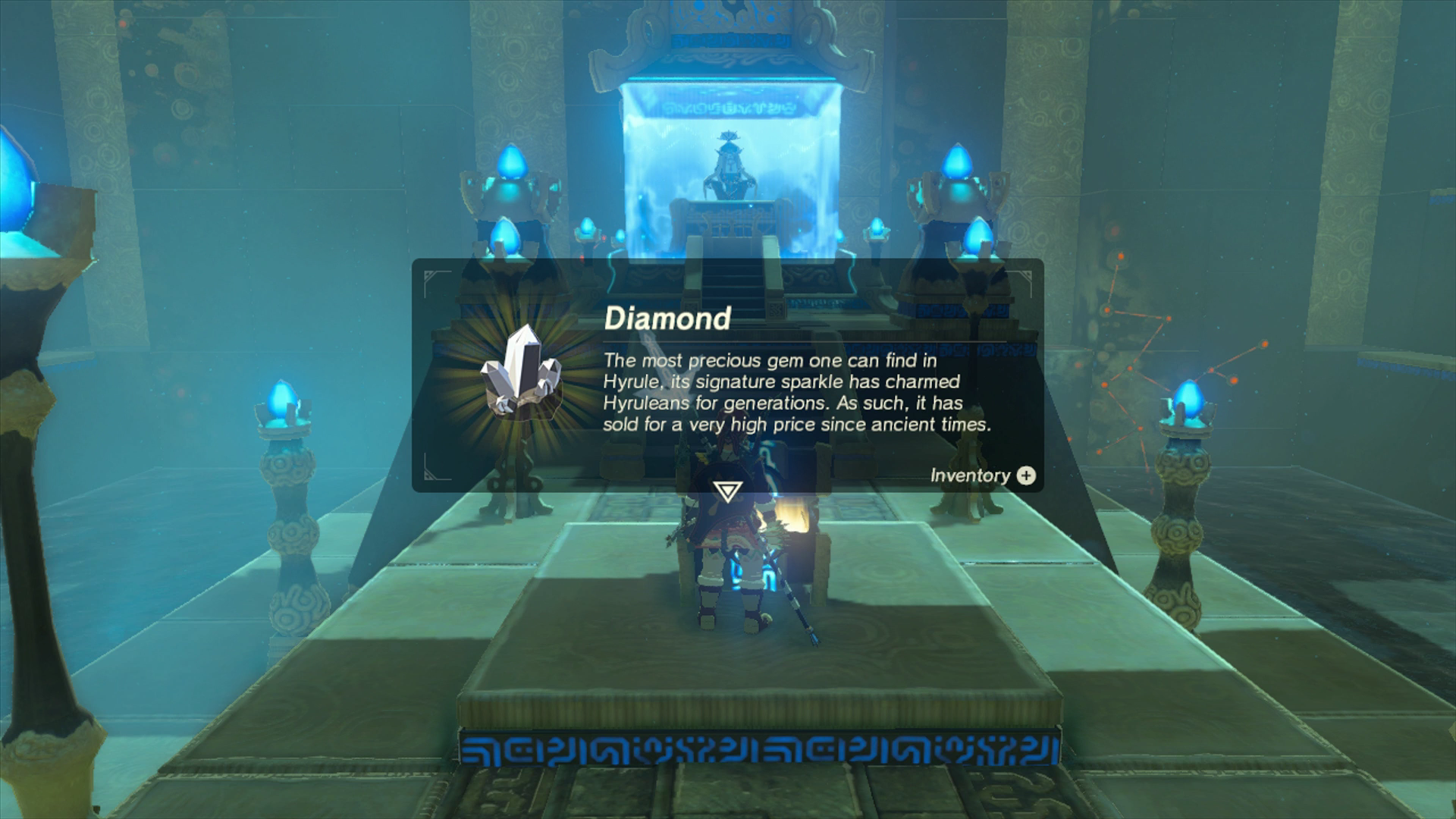 And with that, you're all done.
While you're here, here are other Shrines within this region:
Gerudo Highlands region (6 Shrines)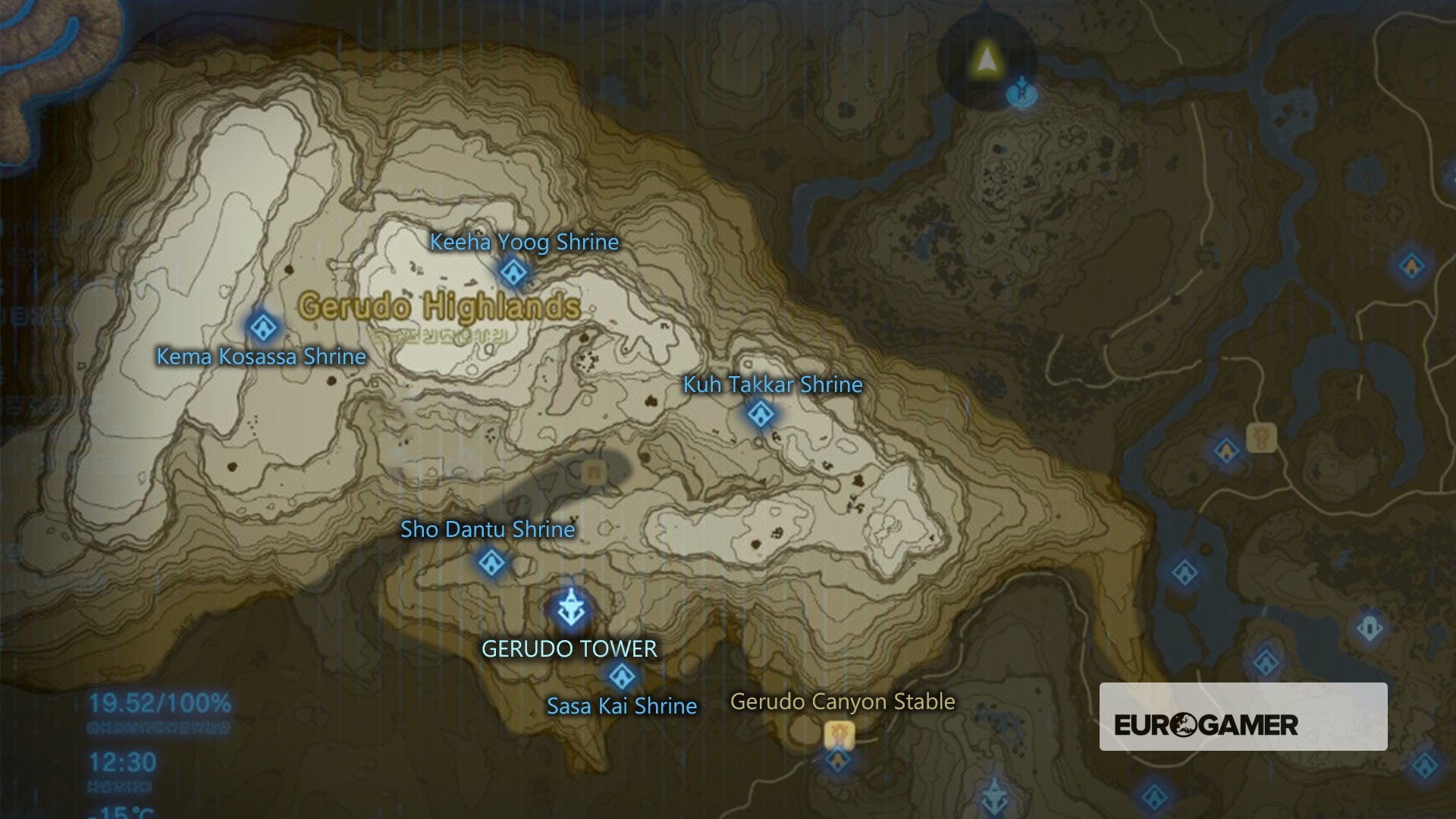 If you're after other trials, then our Zelda: Breath of the Wild Shrine locations and maps hub page can help with other regions.