Zelda - Zalta Wa and the Two Orbs to Guide You trial solution in Breath of the Wild
How to solve the Ridgeland region trial.
Where to find Zalta Wa
The Zalta Wa shrine is located within the Ridgeland region, specifically just a short way to the south-east of Ridgeland Tower. To get there, glide south-east from the Tower and aim for the canyon with large rocks jutting across it.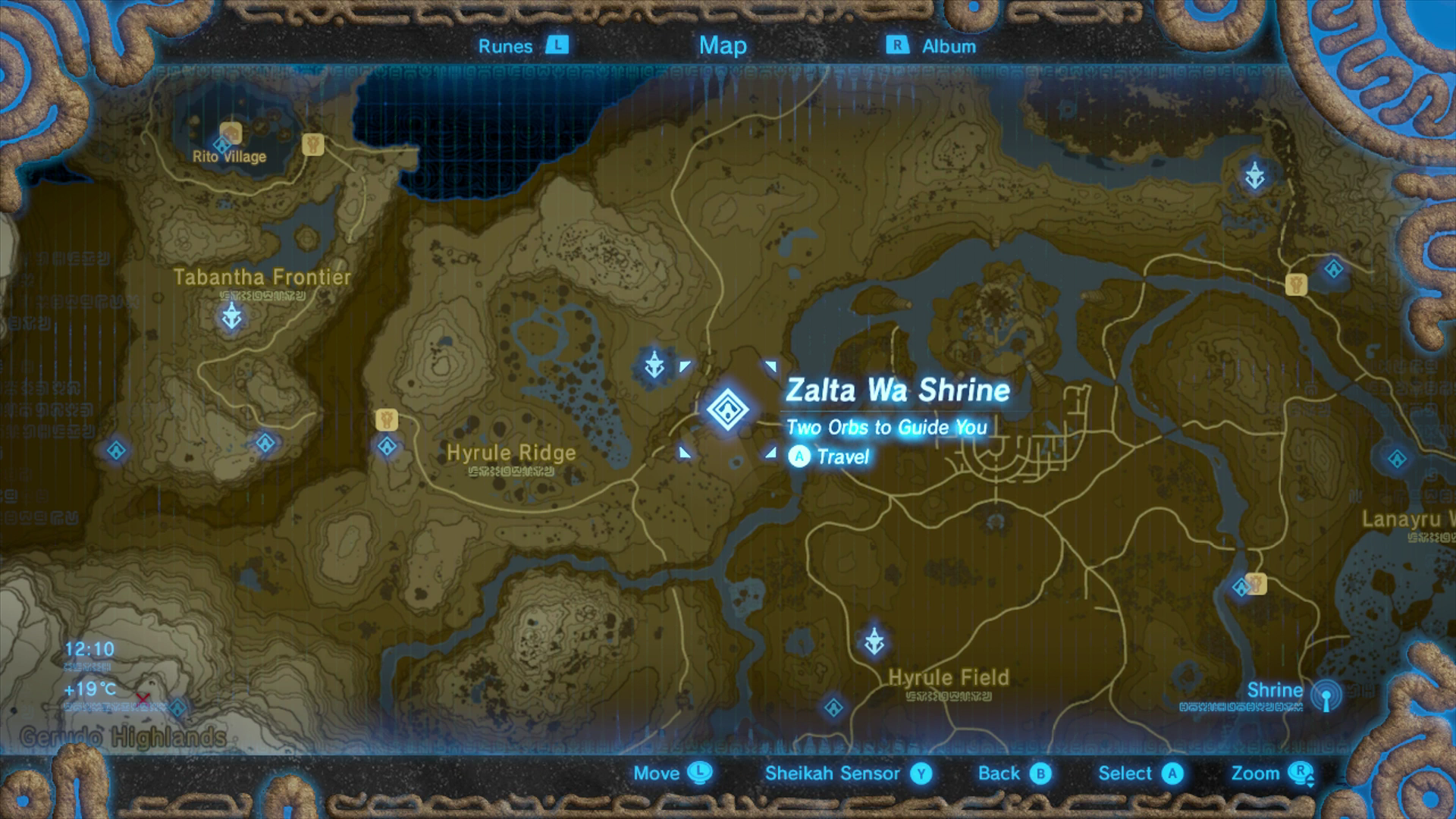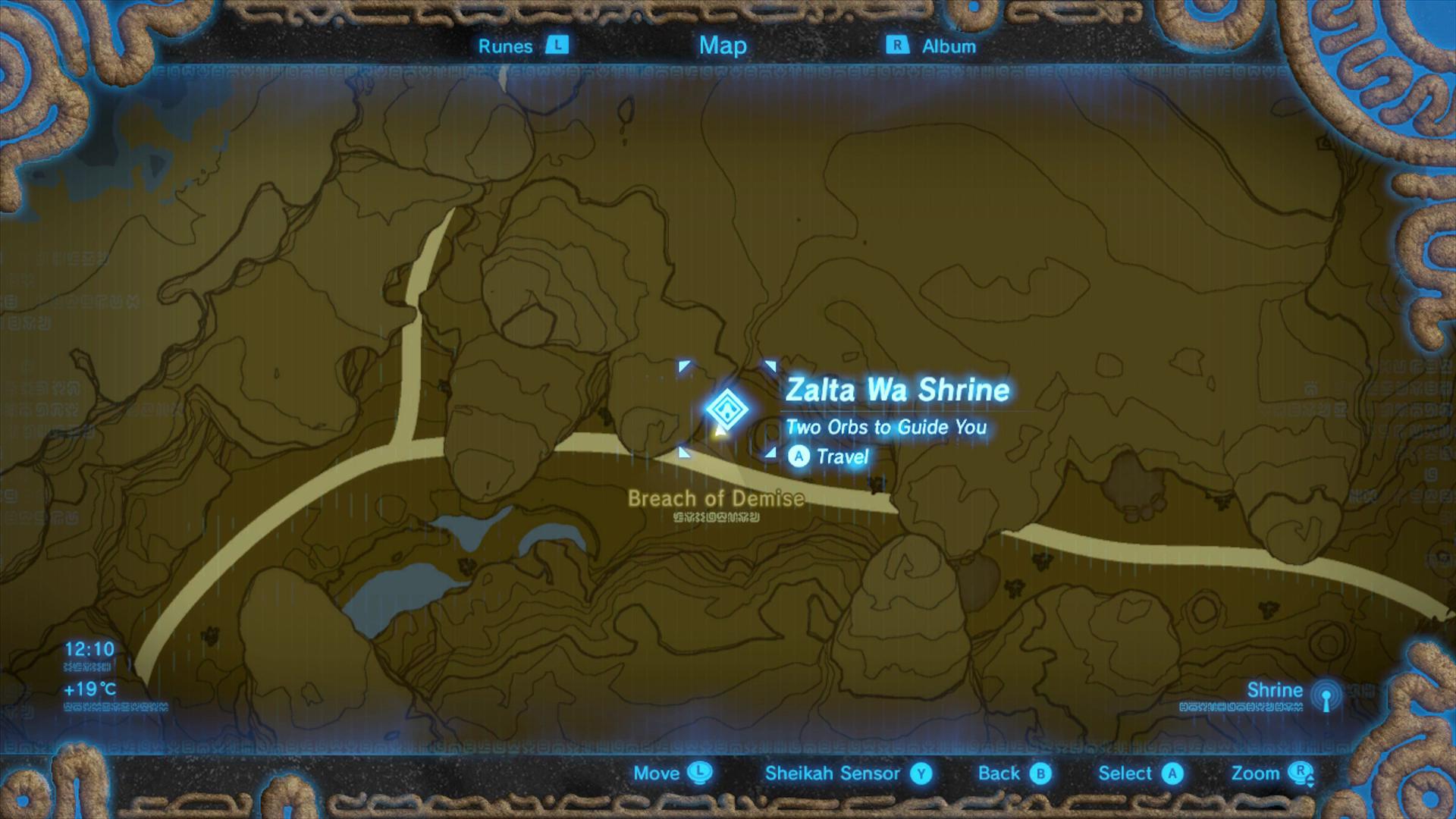 The shrine is in the basin of the canyon, but is relatively easy to find and within gliding distance of the tower - so you should be able to get there in just one jump.
There's no puzzle to solve here in order to access the shrine, so simply dive in when you're ready.
Zalta Wa and Two Orbs to Guide You trial solution
The trial in side is a fairly simple one, but it does require you to use a bow and arrow once. First, turn to your right to look at the orb on the pillar.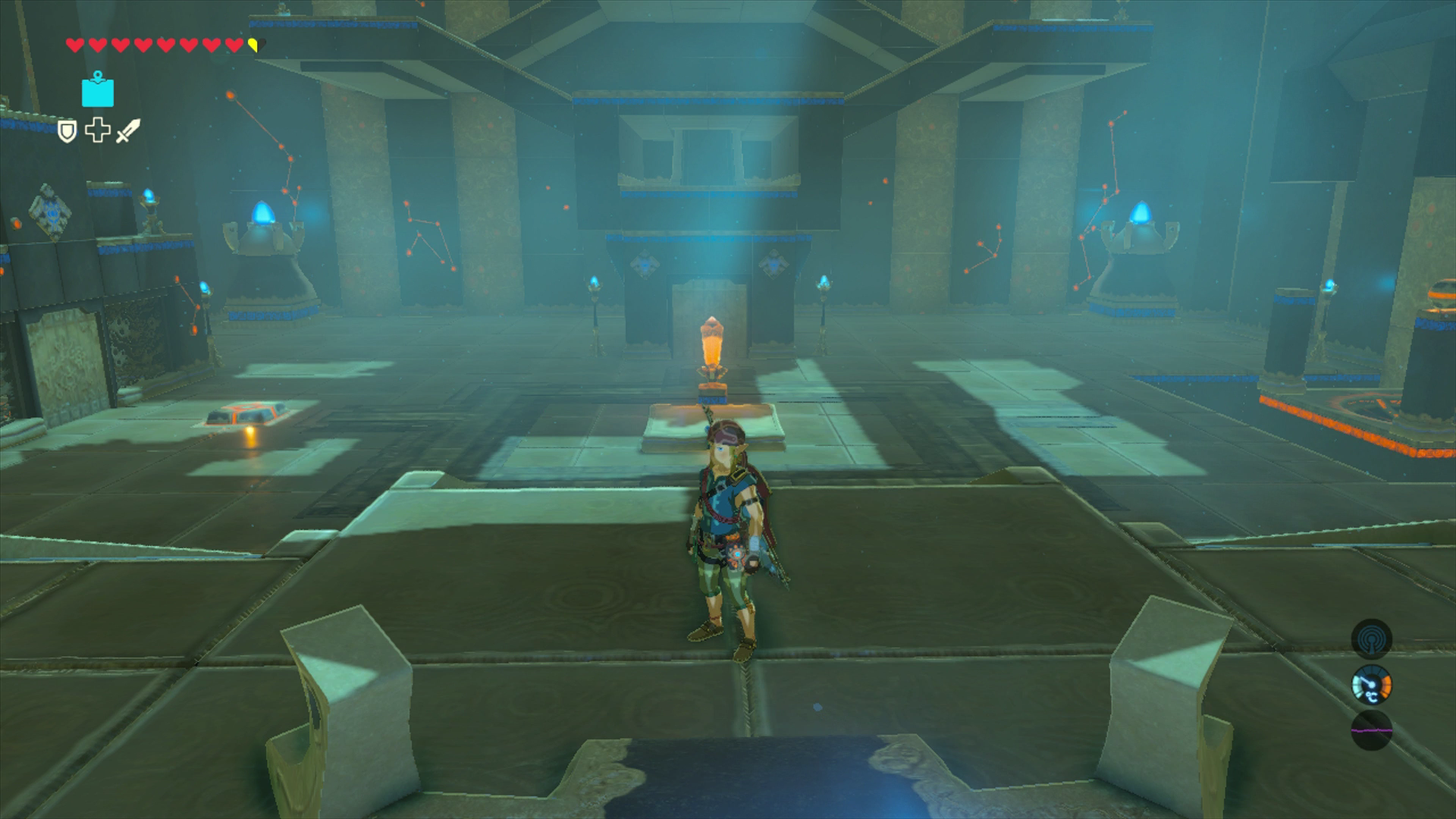 Shoot the orb off the pillar with a shot from your bow, and it'll drop into the whole, opening up the gate in front of you.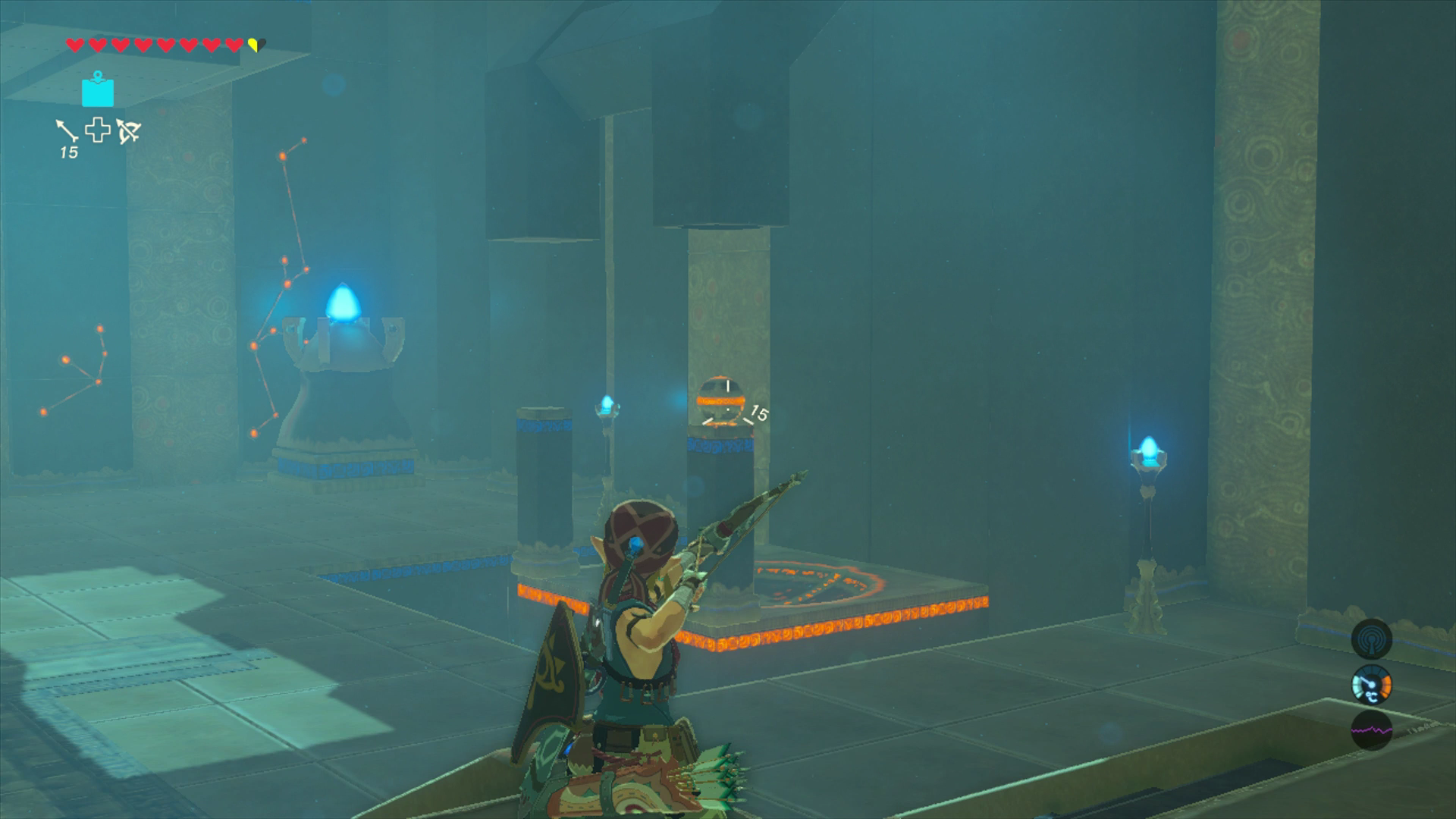 Behind that gate lies a second orb. Grab that, and go stand on the button to the left.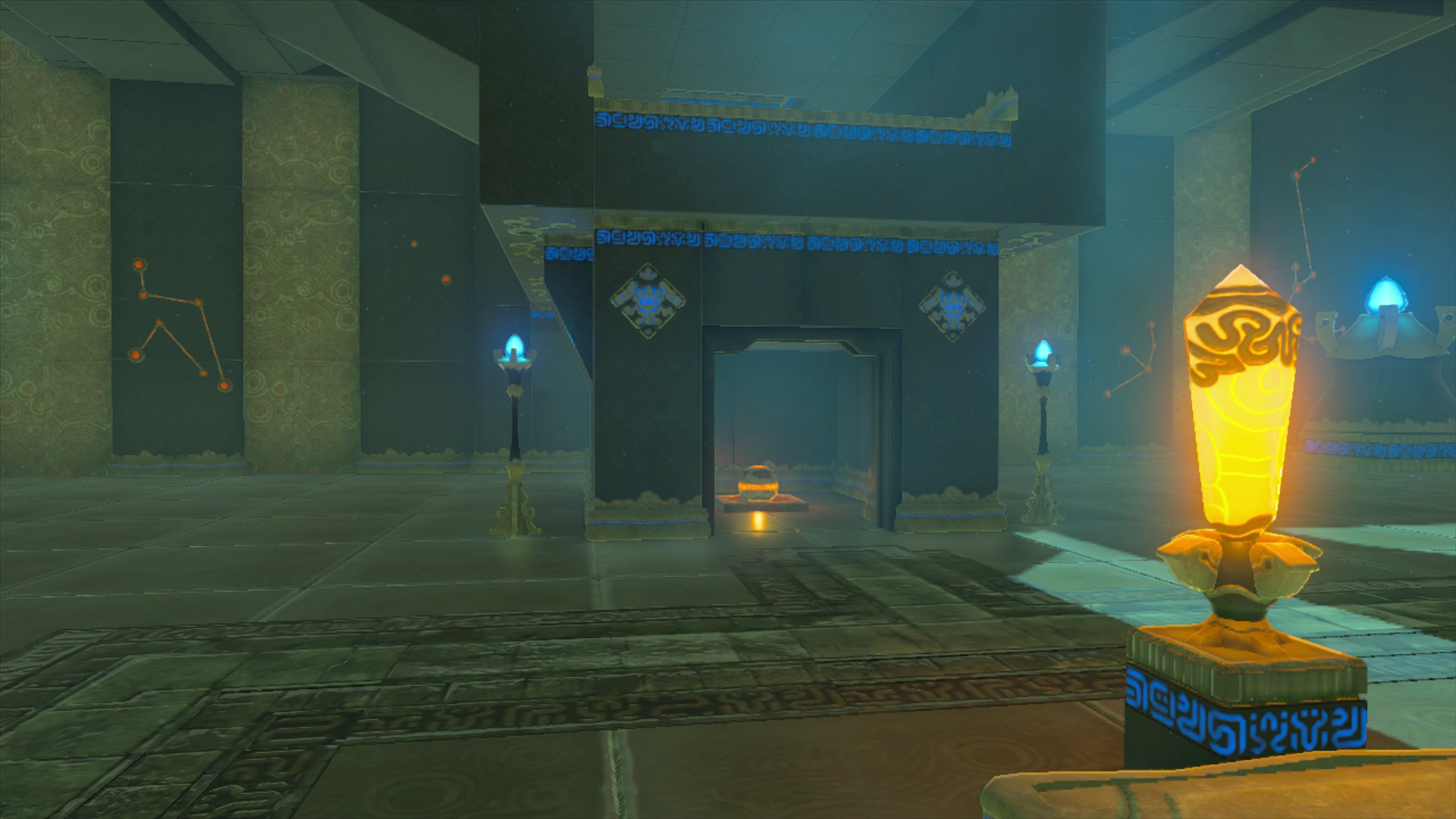 ---
Thanks to a new update, it's now possible to play Zelda Breath of the Wild in VR. Want help with the main game? Our Zelda: Breath of the Wild walkthrough can help complete Divine Beasts Vah Ruta, Vah Rudiana, Vah Medoh and Vah Naboris and more. There's also how to get the Master Sword, Hylian Shield and all Zelda Captured Memories and Great Fairy Fountain locations, while our Shrines locations and Shrine maps hub explains where to find and solve every puzzle room, including dragon locations and Labyrinth solutions. We also have a DLC 1 guide and DLC 2 guide, including all Tingle, Majora's Mask, Phantom, Midna outfit locations.
---
From there, throw the orb through the now-opened gate and it'll rest in the socket, triggering a platform to start extending and retracting in the centre of the room.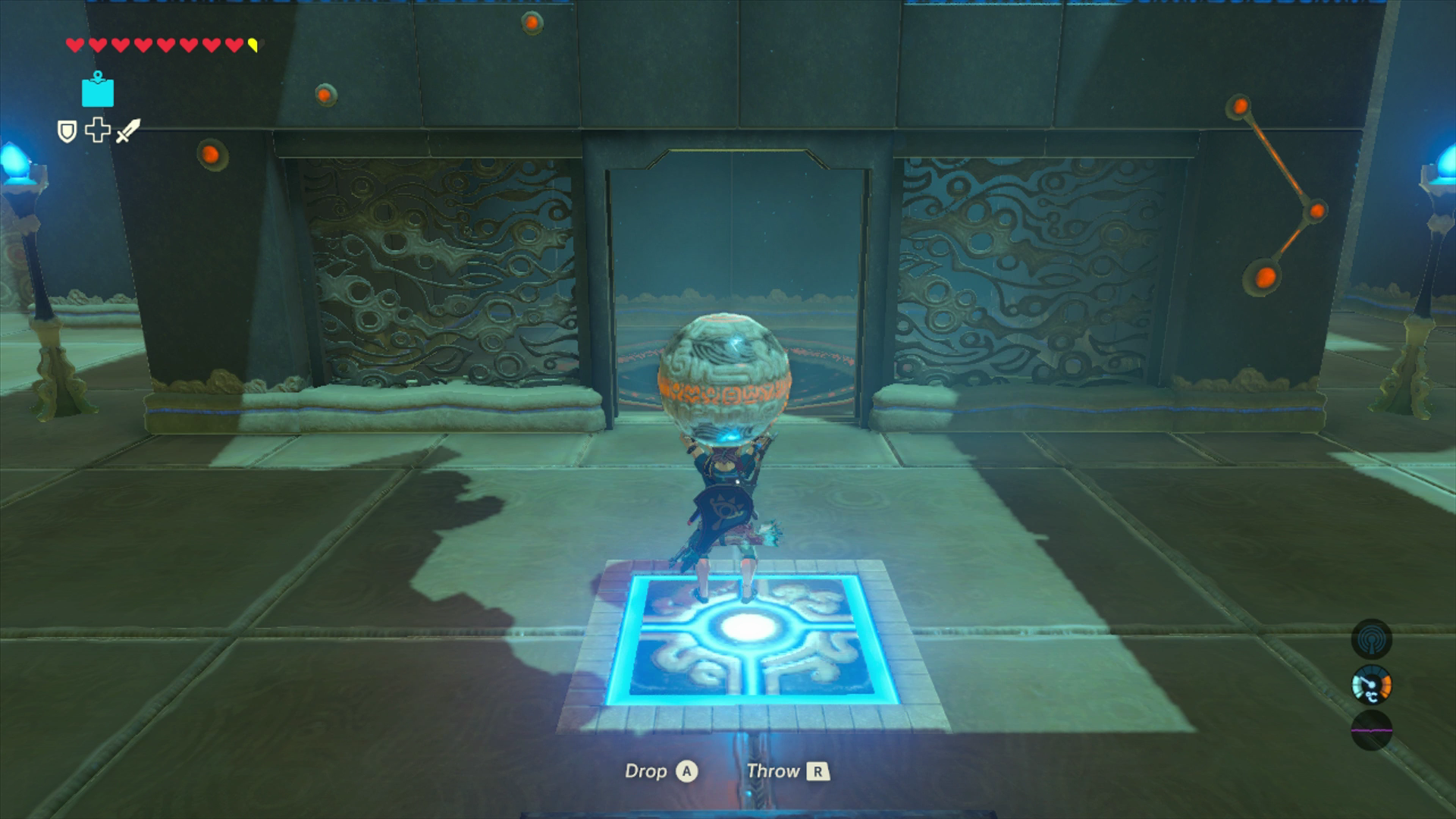 Now, stand on the platform in front of the crystal, and hit the crystal when the extending platform above is just starting to move outwards.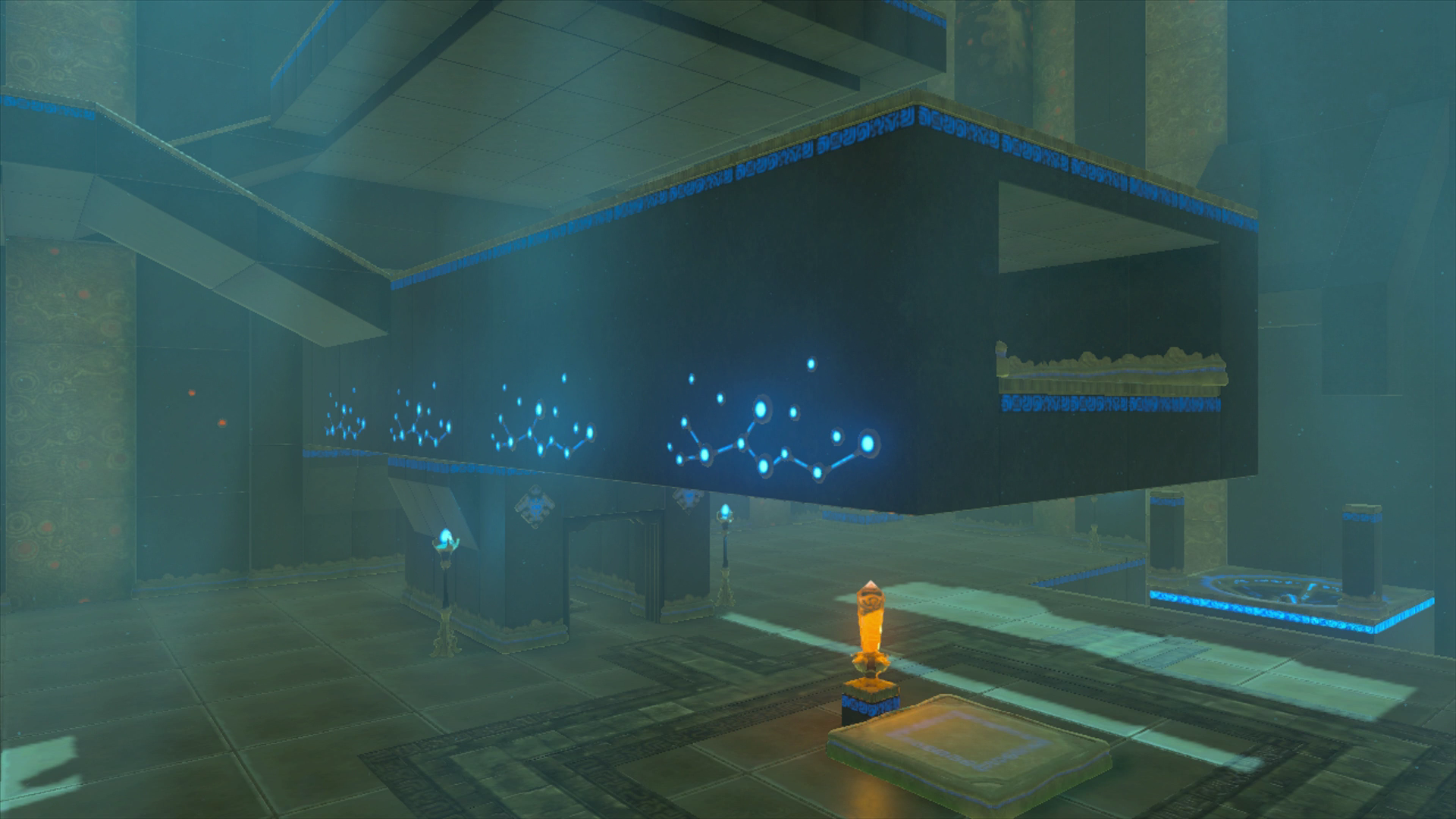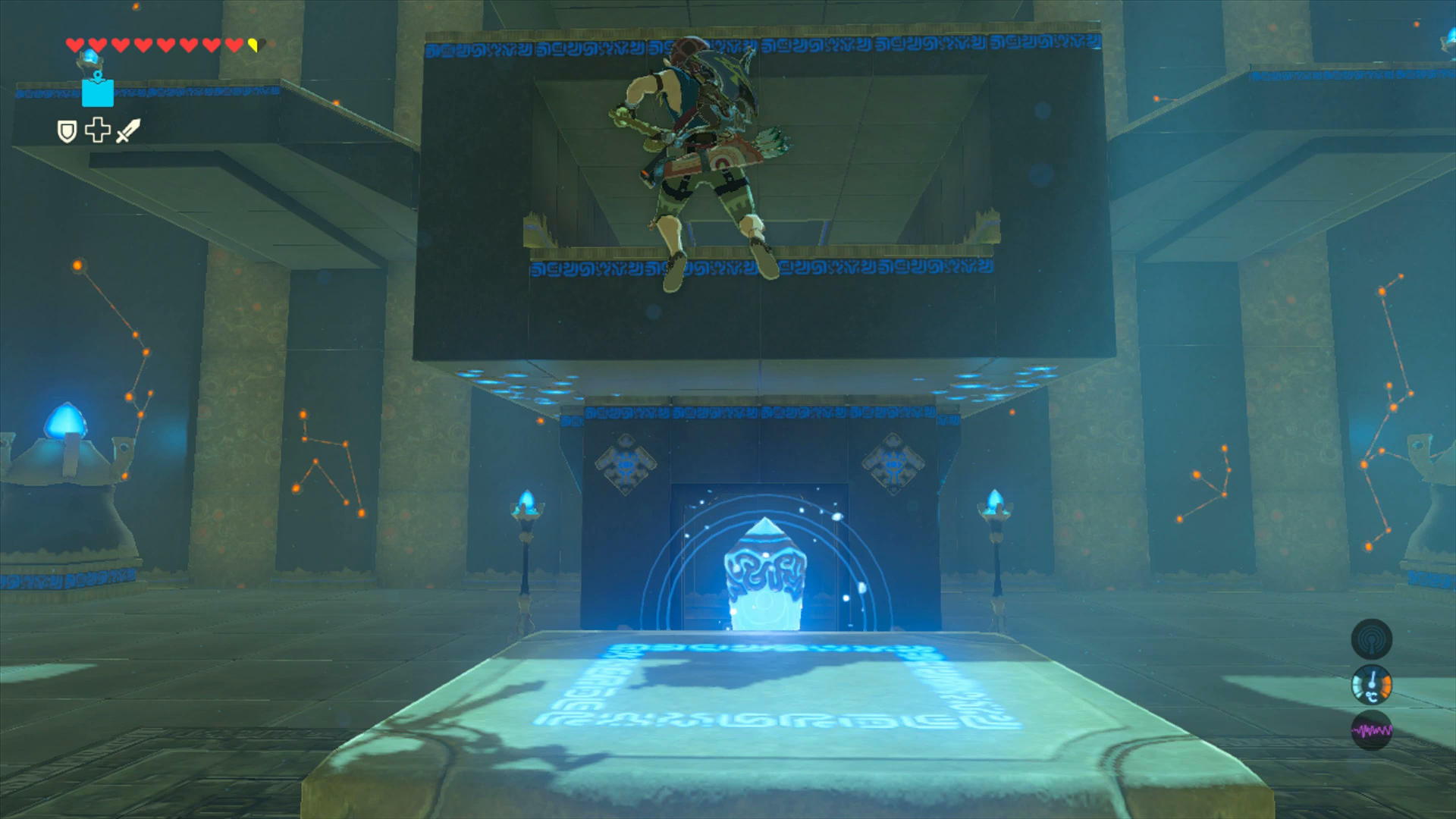 Glide inside that platform when you're fired up into the air, and then climb the slope to your left.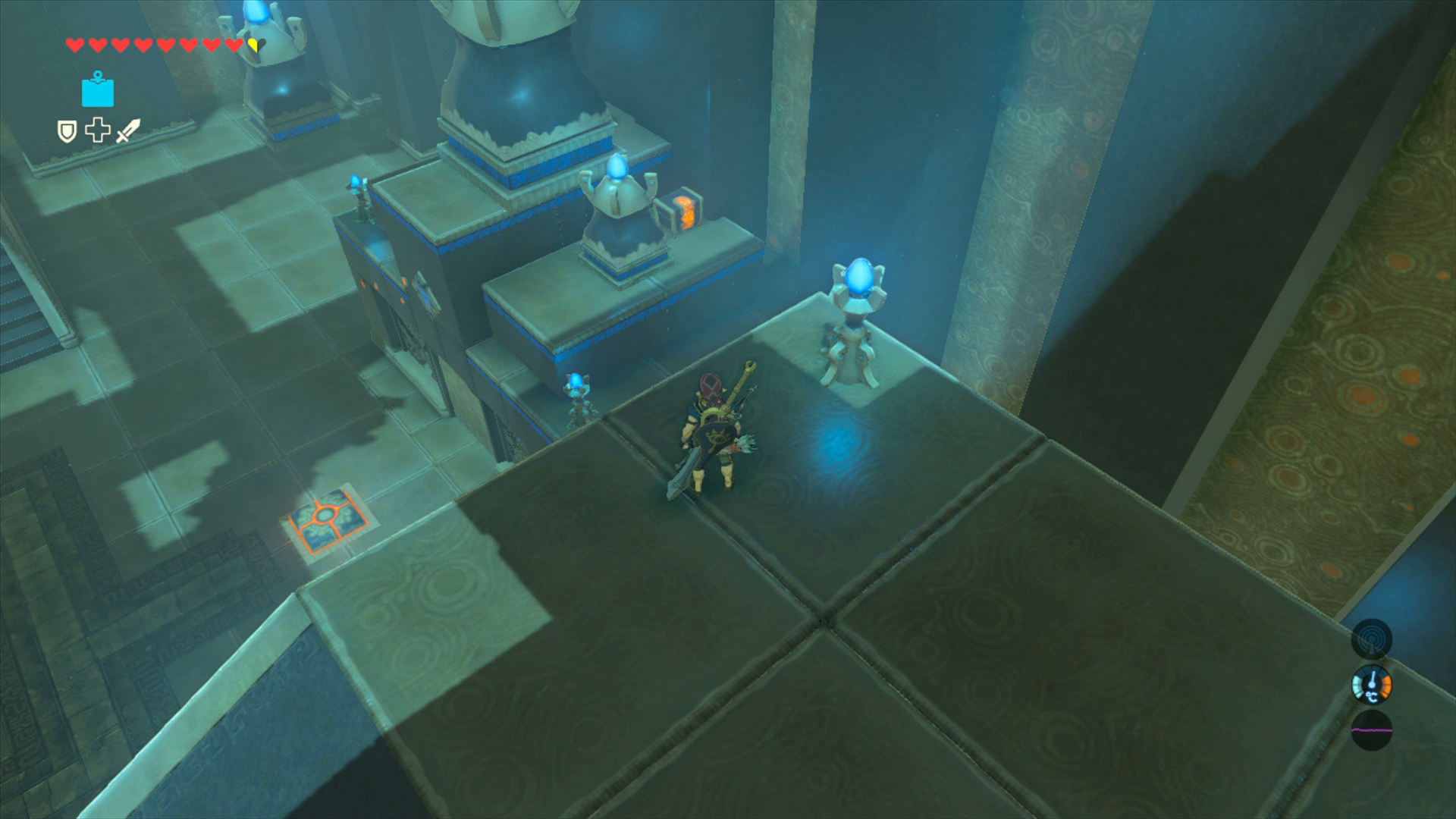 Before exiting, turn back to face the entrance, and you'll see a chest on the roof of the structure where you placed the second orb. Glide down to that to get a Knight's Bow.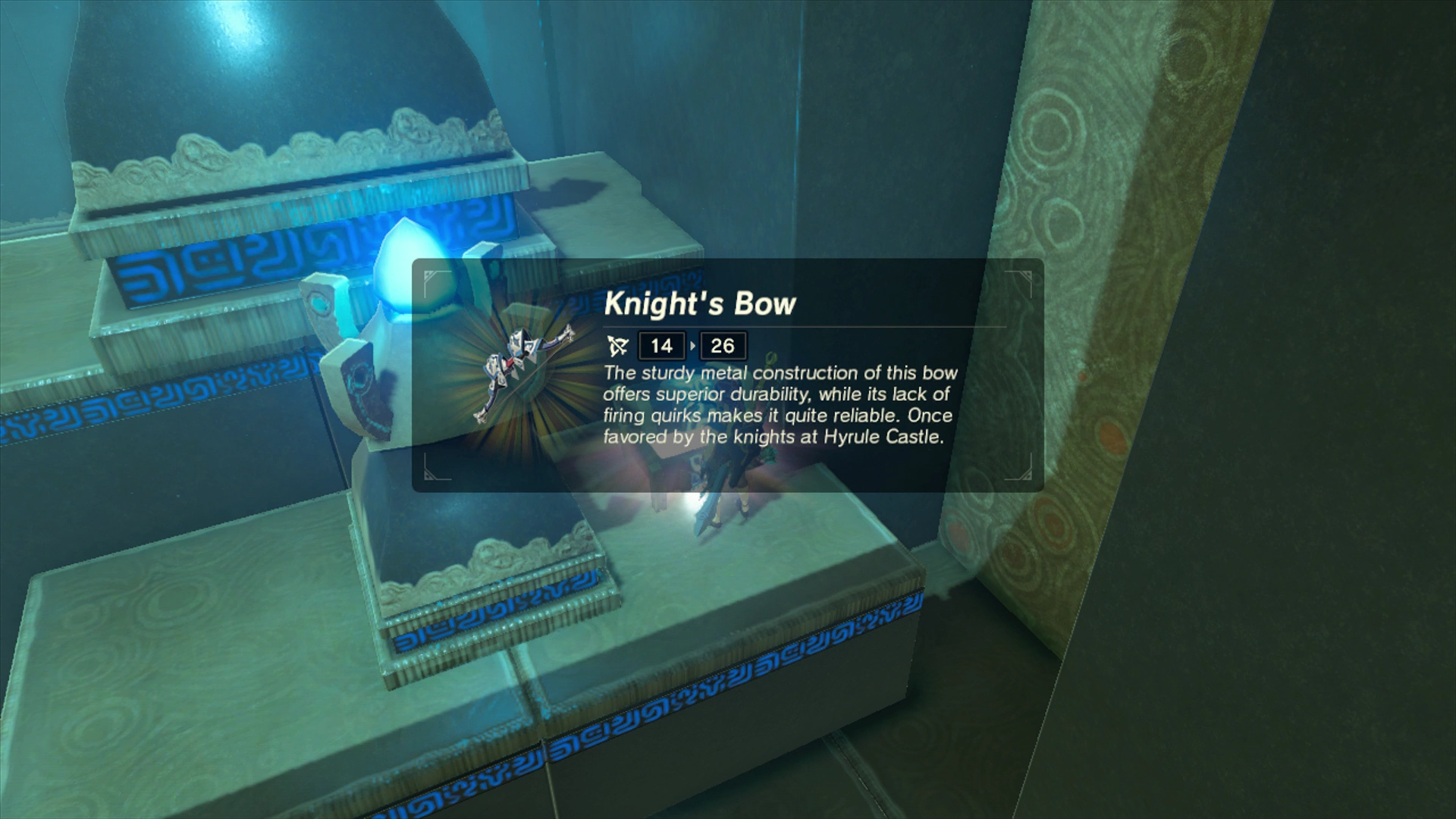 Repeat the process with the crystal and the jump pad, and you're free to go!
While you're here, here are other Shrines within this region:
Ridgeland region (7 Shrines)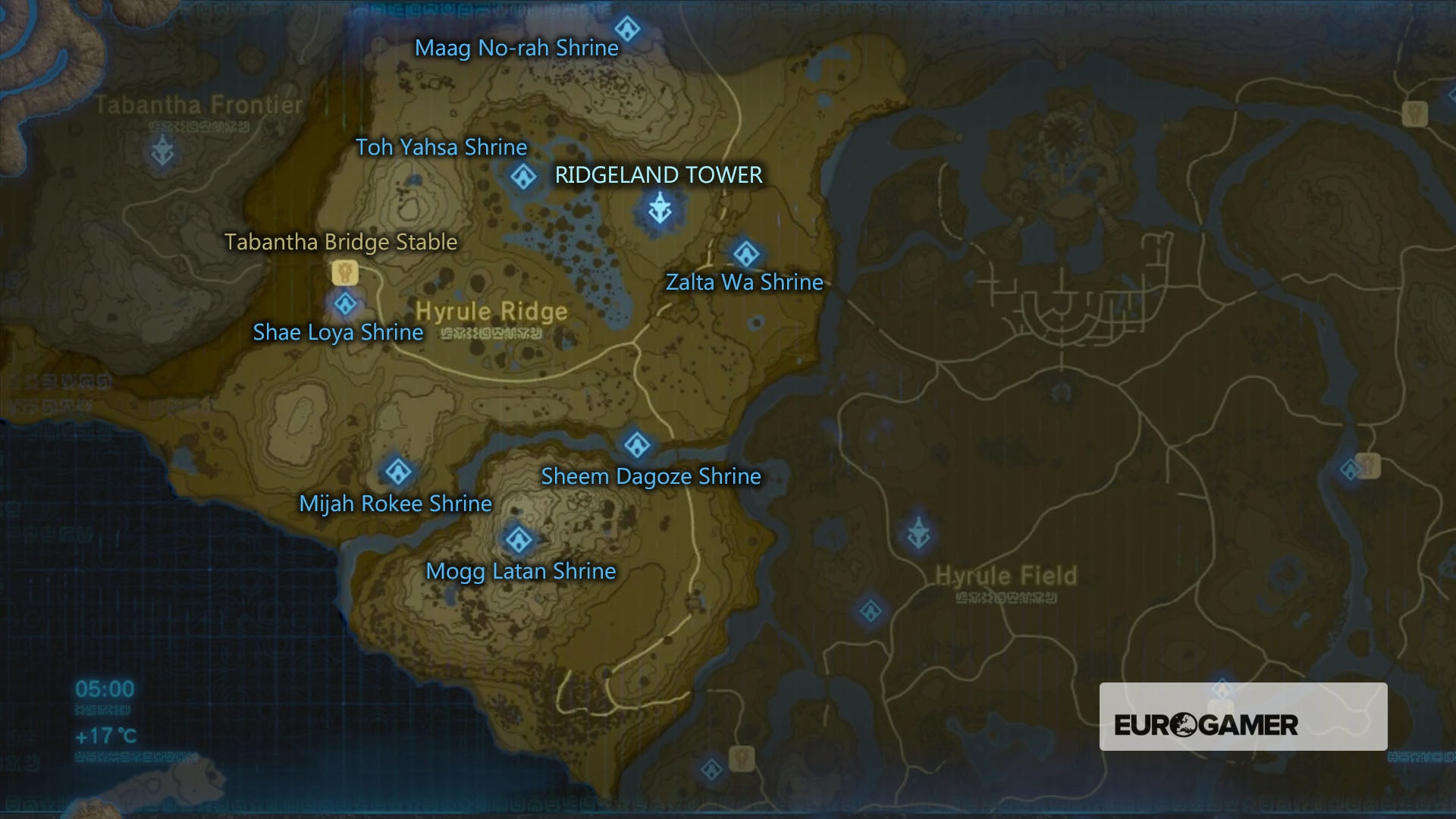 If you're after other trials, then our Zelda: Breath of the Wild Shrine locations and maps hub page can help with other regions.