Zelda - Sasa Kai and The Sign of the Shadow quest solution in Breath of the Wild
How to solve the Gerudo region trial.
Where to find Sasa Kai
The Sasa Kai shrine is located within the Gerudo region, specifically just a short distance to the south-east of Gerudo Tower. To get there, fast-travel to (or climb) Gerudo Tower, and then speak to Kass, who's up at the top and gives you the shrine quest.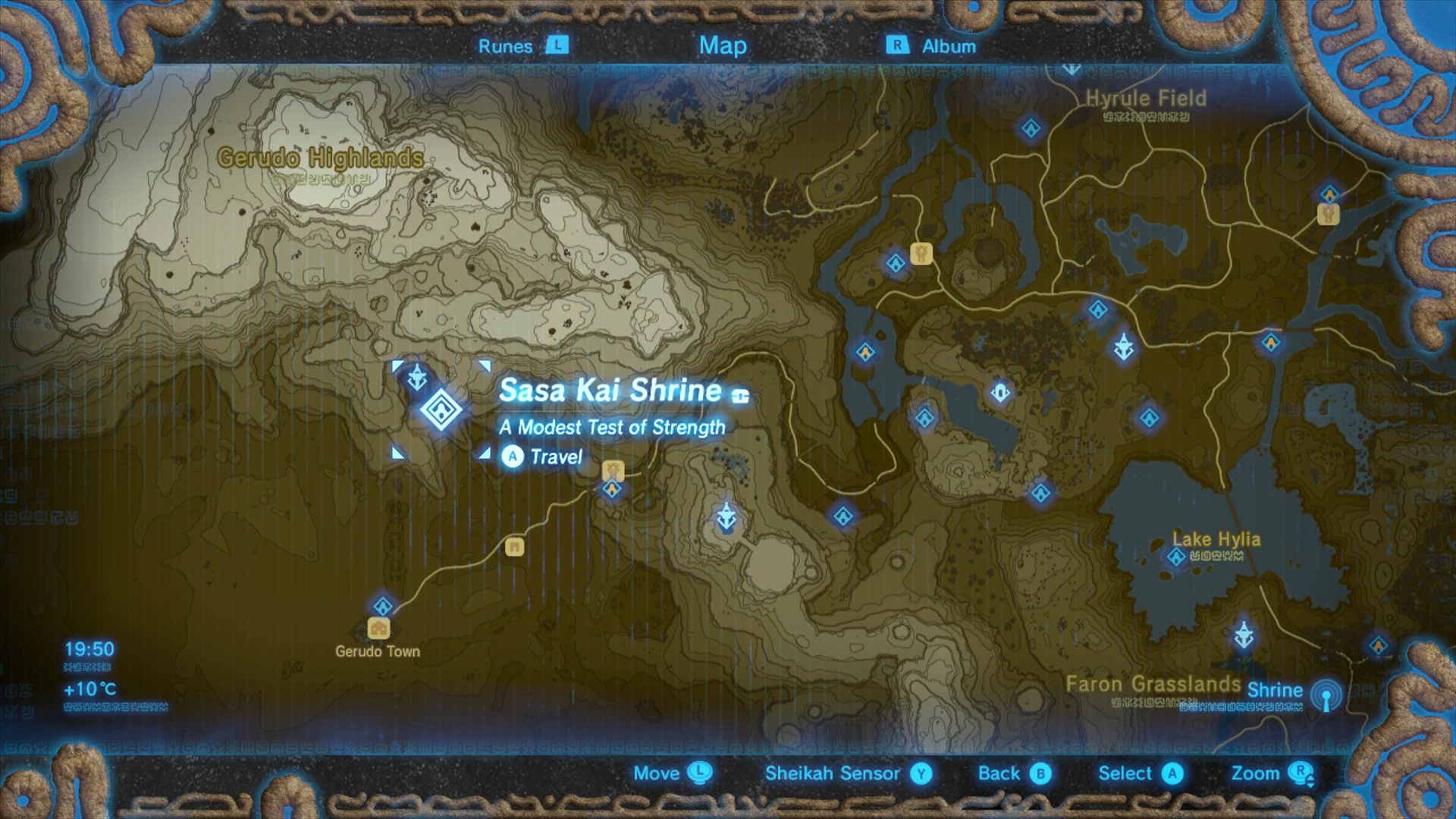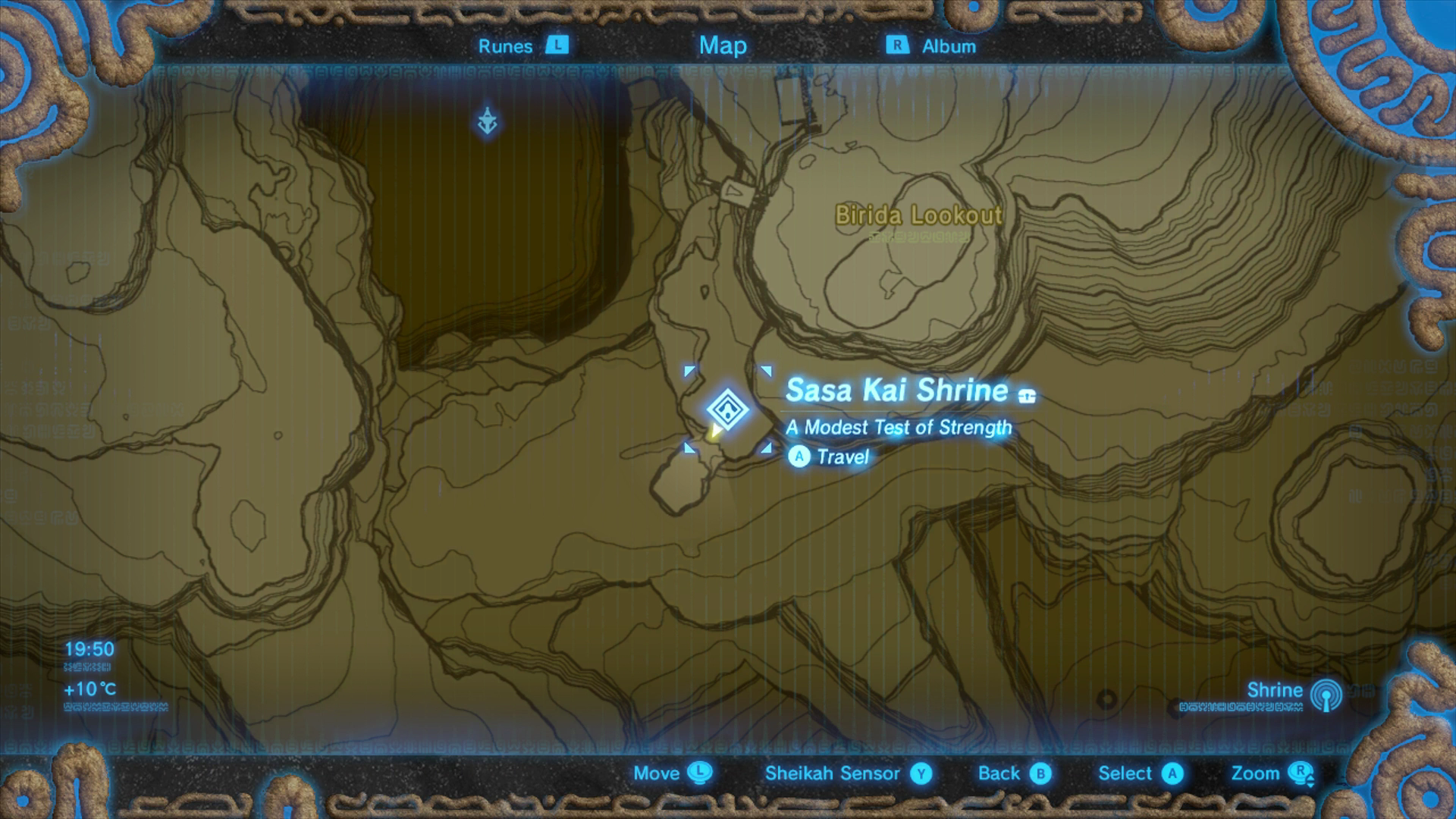 Kass will give you his riddle Pierce heaven's light to reveal the prize and then it's time to go solve it.
Sasa Kai and Sign of the Shadow quest solution
First, glide down to the platform you can see just to the south-east, below.
Then, wait until around 3pm (you can fast-forward to noon by lighting a fire and sitting at it).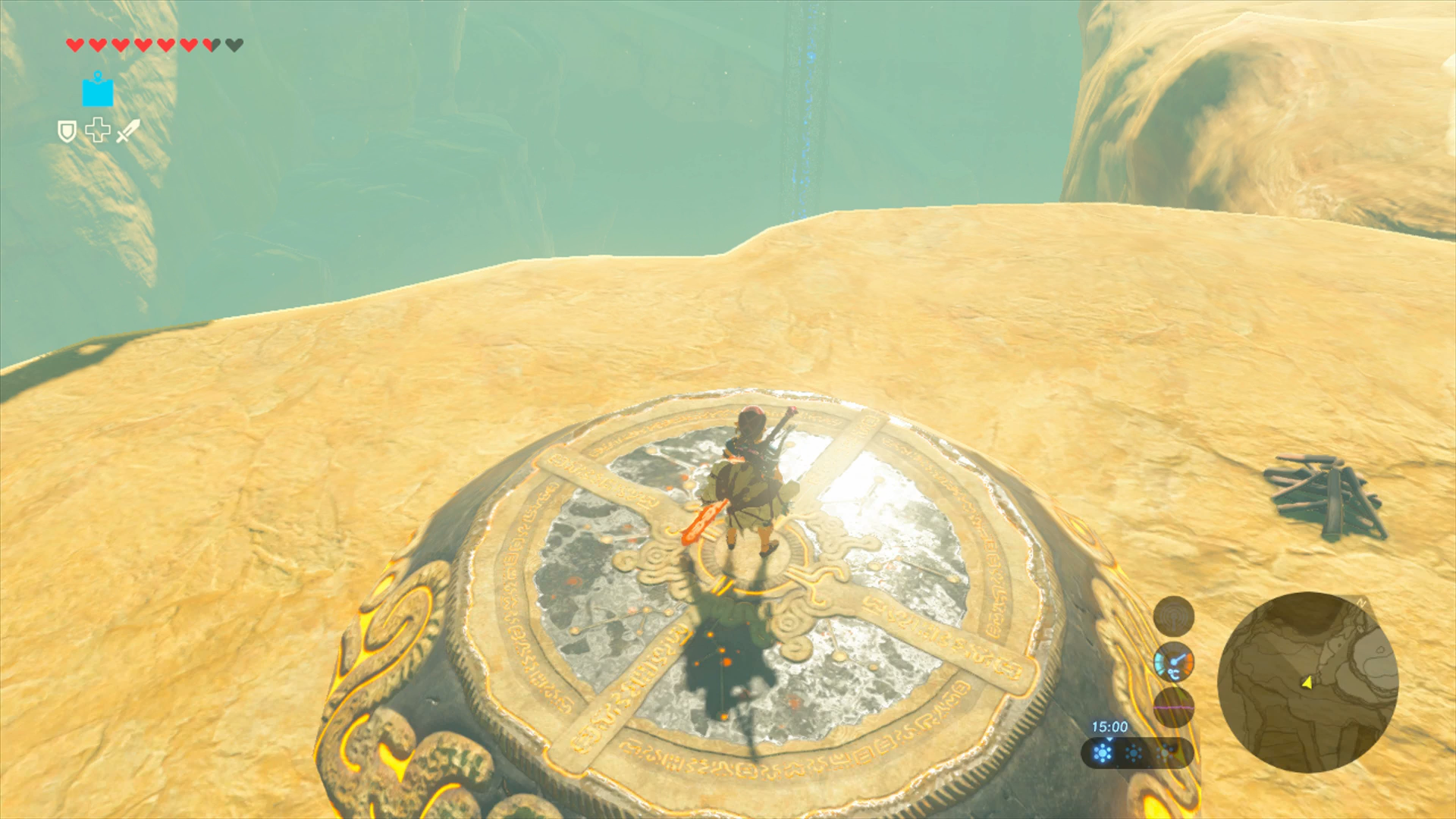 At 3pm, look towards the tower, and you'll see the Sun lining up just above it. Draw an arrow and shoot at the Sun, just above the top of the tower, and it'll reveal the shrine.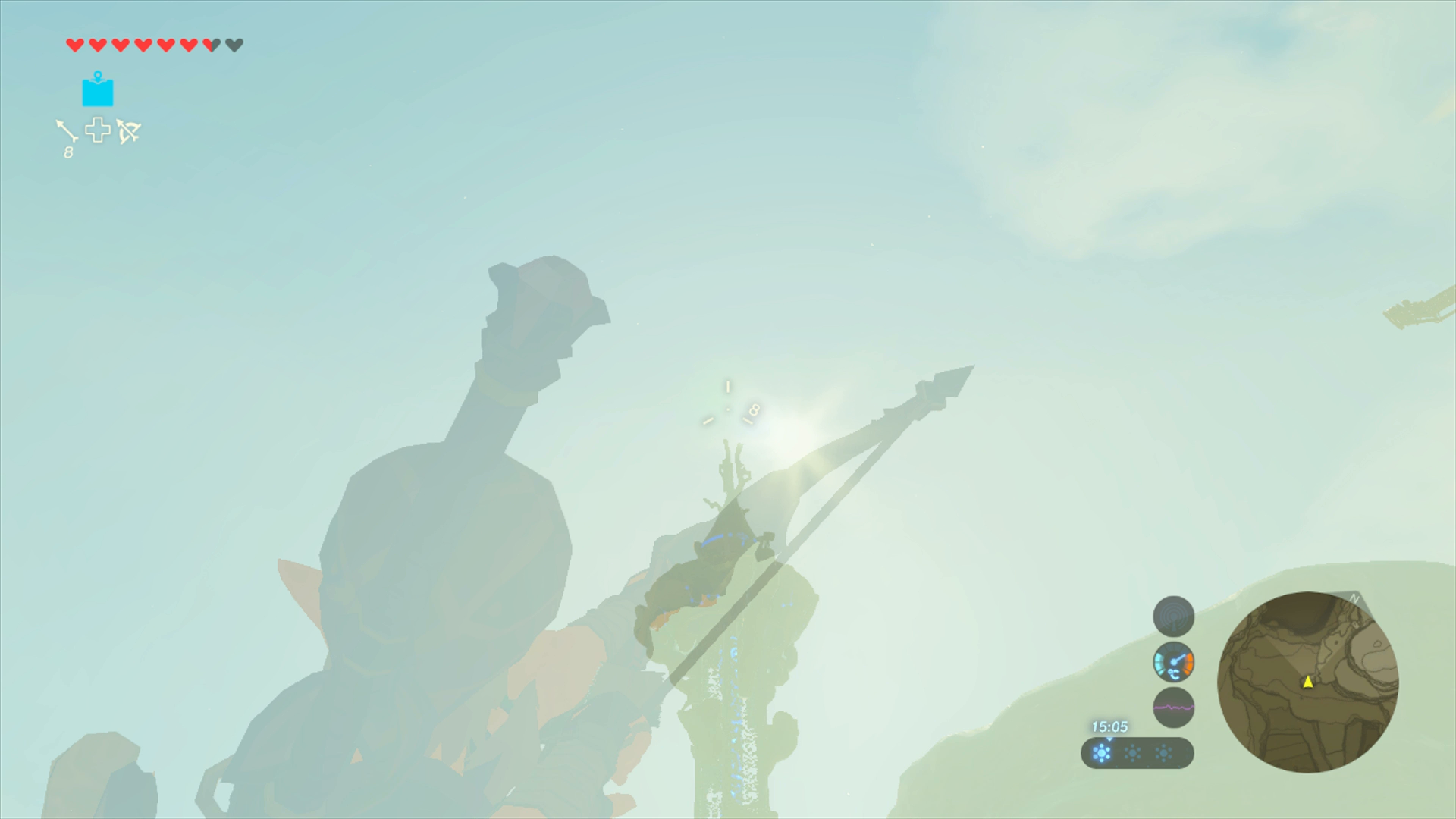 ---
Thanks to a new update, it's now possible to play Zelda Breath of the Wild in VR. Want help with the main game? Our Zelda: Breath of the Wild walkthrough can help complete Divine Beasts Vah Ruta, Vah Rudiana, Vah Medoh and Vah Naboris and more. There's also how to get the Master Sword, Hylian Shield and all Zelda Captured Memories and Great Fairy Fountain locations, while our Shrines locations and Shrine maps hub explains where to find and solve every puzzle room, including dragon locations and Labyrinth solutions. We also have a DLC 1 guide and DLC 2 guide, including all Tingle, Majora's Mask, Phantom, Midna outfit locations.
---
Inside the Sasa Kai shrine itself, you're treated to a battle with a Guardian Scout III - one of the many Test of Strength challenges in Breath of the Wild.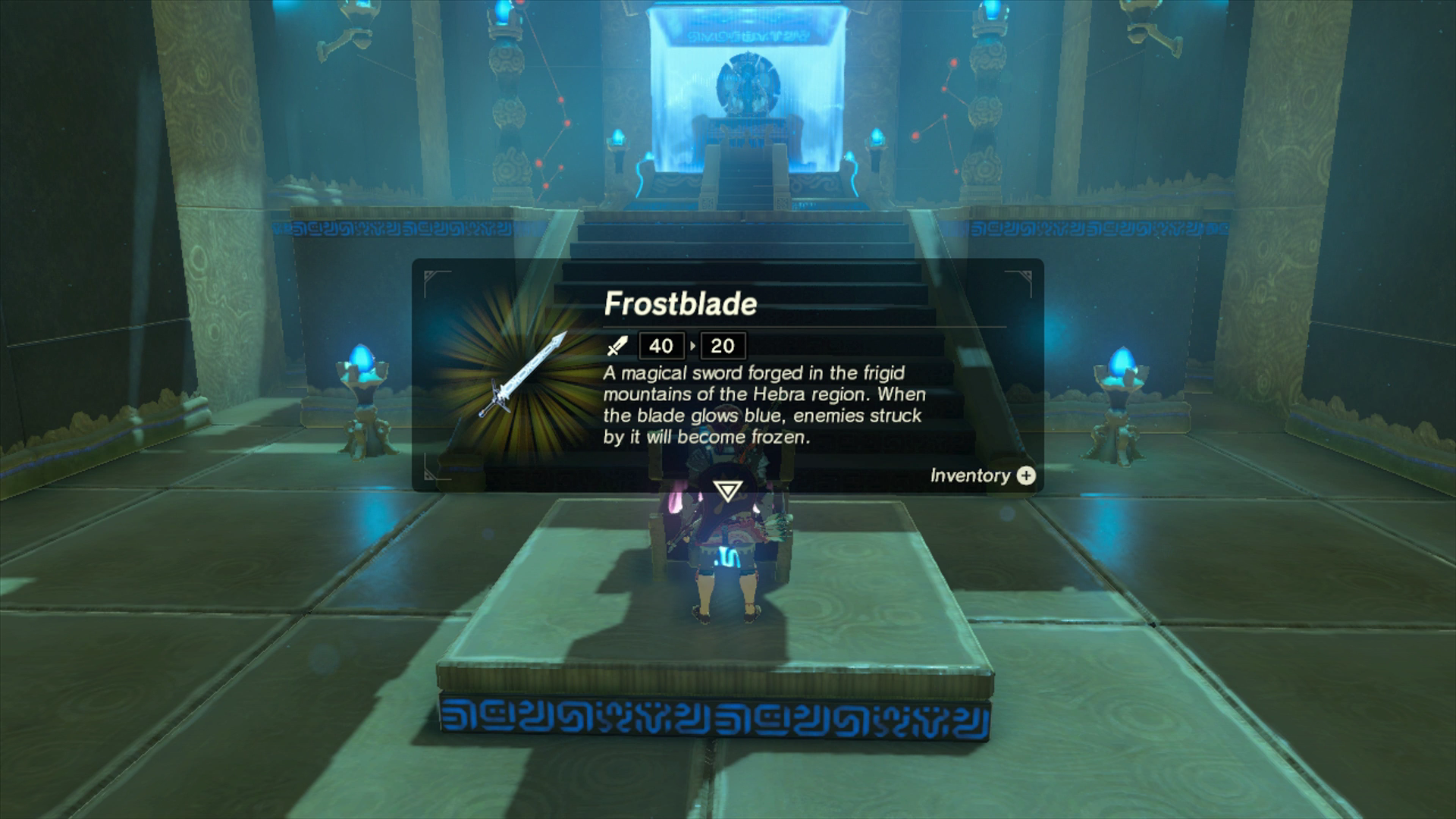 Head to that link above for more specific tips on the Test of Strength challenges, and when you've defeated the Guardian Scout, you'll be rewarded with some typical Guardian Scout loot like ancient weapons and gears, and a Frostblade from the chest.
While you're here, here are other Shrines within this region:
Gerudo Highlands region (6 Shrines)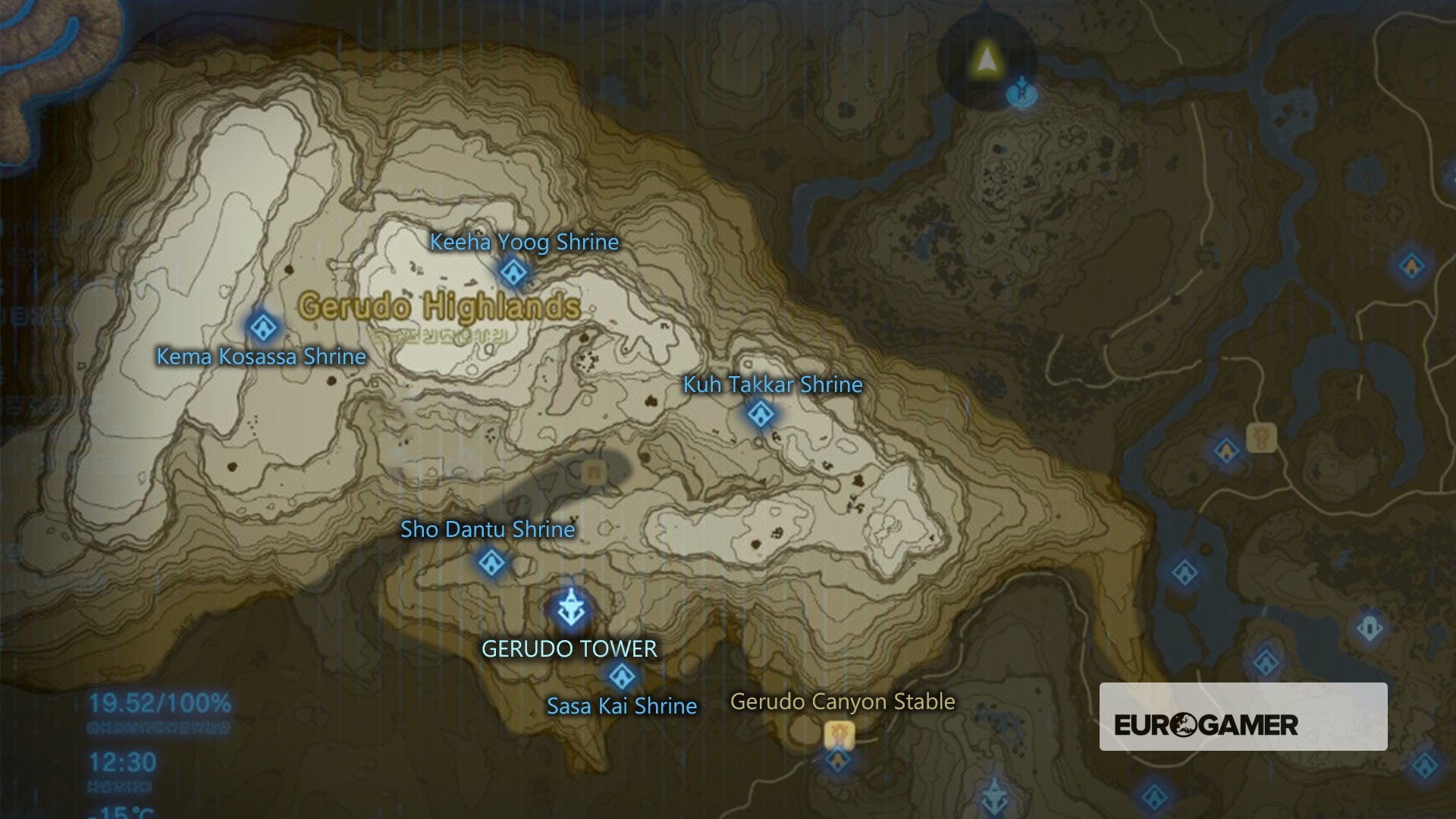 If you're after other trials, then our Zelda: Breath of the Wild Shrine locations and maps hub page can help with other regions.