You can get a bright purple monkey in Sea of Thieves with Twitch Prime
As well as a pretty unicorn ship set.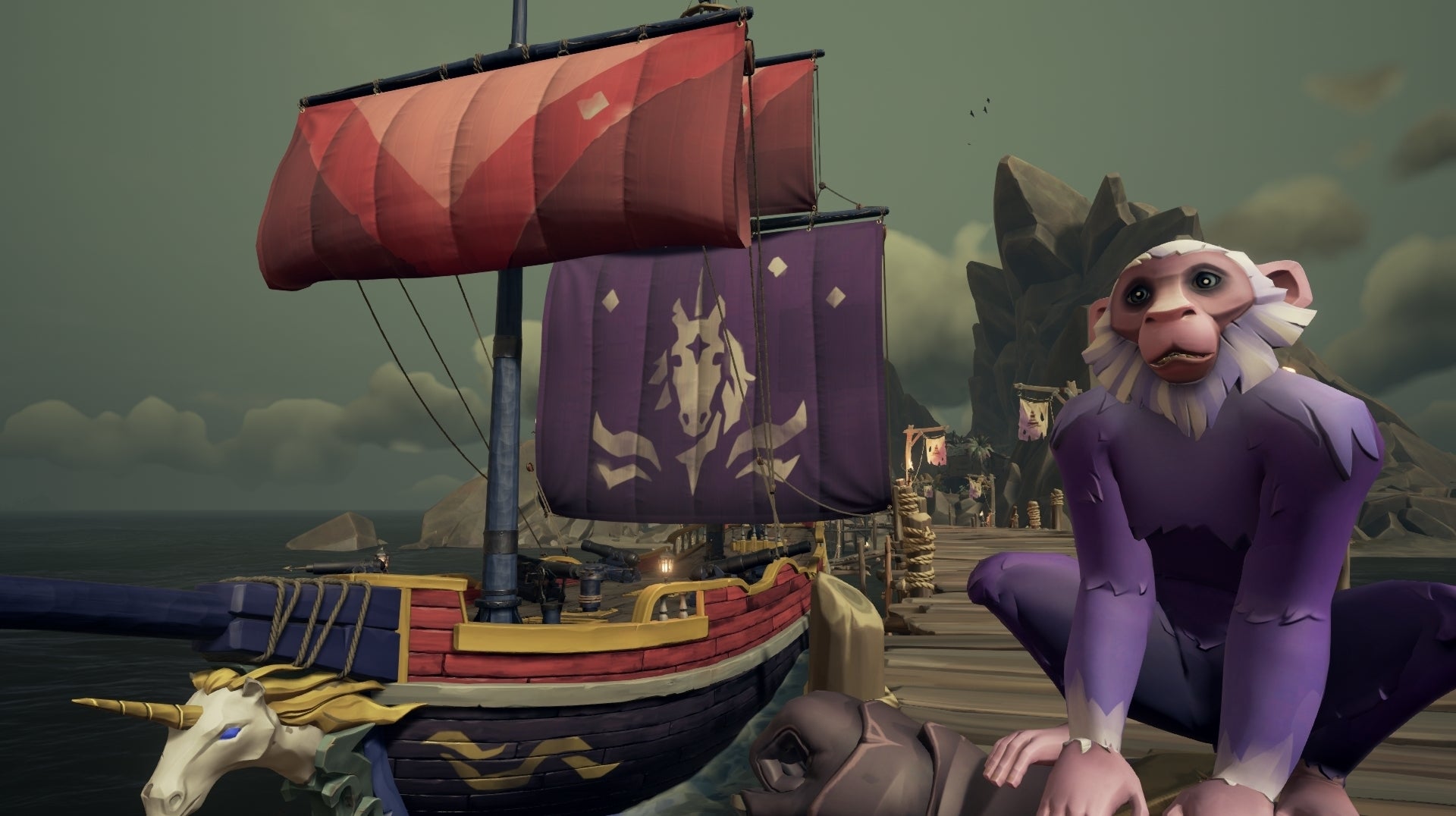 If you've yet to spend any of your real-life money on a pet in Sea of Thieves' new Pirate Emporium, you might be able to get one for free (sort of) with a Twitch Prime membership.
The Twitch Prime Pirate Pack can be claimed here, rewarding you with the Amethyst Soul Capuchin Monkey - of course, it's a Twitch promotion, so naturally the monkey is bright purple (and also adorable).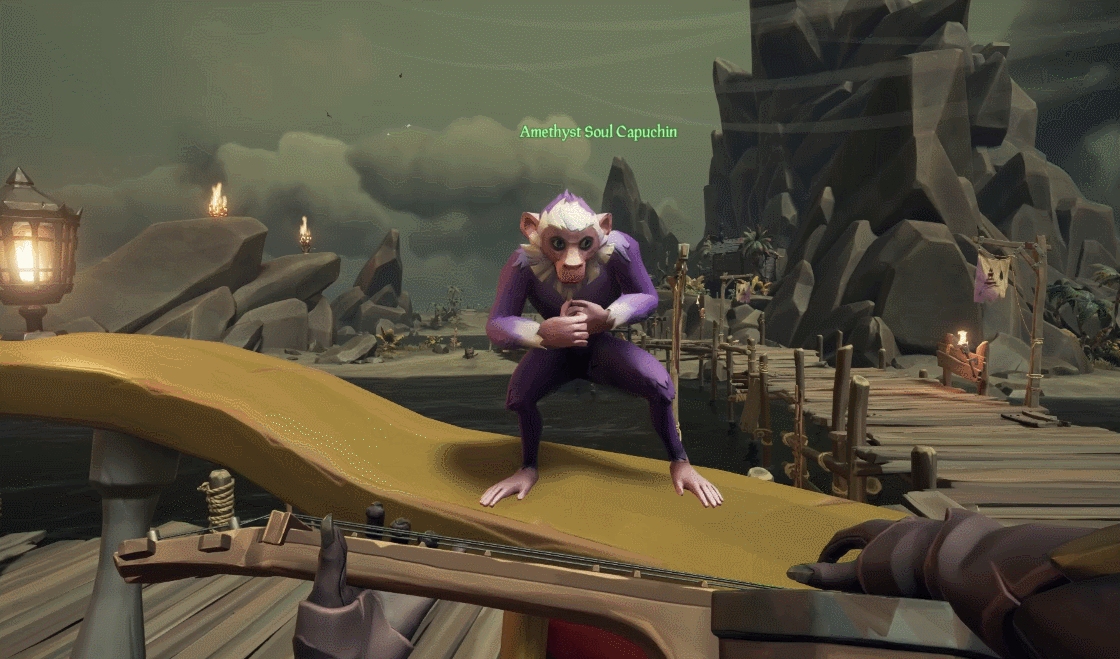 Along with your new simian companion, with the pack you'll get the Celestial Steed Livery Set, which is comprised of some lovely unicorn themed sails, a hull and a figurehead. You'll also get the Competitive Emote Pack, which contains the Feeling Sad, Pay Respects and Let's Go! Emotes.
Technically none of this is actually free, as you already have to be paying for a Twitch Prime membership to claim it - but if you're already paying for Amazon Prime you do get Twitch Prime for free anyway, so it's worth double-checking if you're eligible to reap the streaming service's rewards.
Elsewhere in the world of Sea of Thieves a new Tall Tale has been revealed, and the game has finally introduced its long-anticipated fire mechanic (don't worry about bringing your new purple monkey onto a burning ship though, the pets are fire proof).