Yes indeed, this Dark Souls 3 intro highlights the Lords of Cinder
50 shades of grey.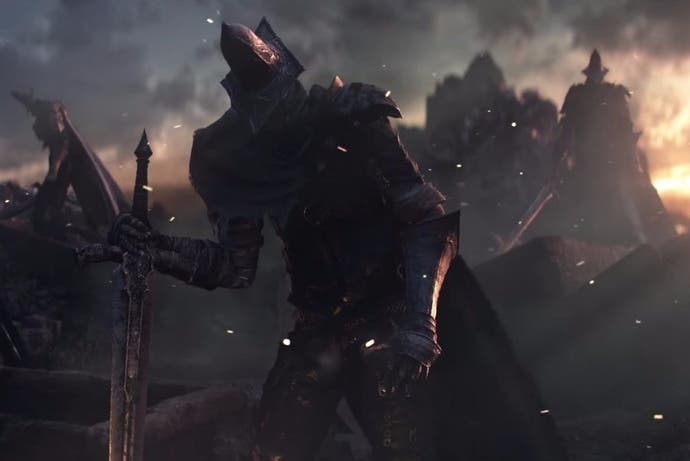 The latest Dark Souls 3 trailer appears to be the intro for the highly anticipated third entry in From Software's beloved sadistic series.
In a callback to the first Dark Souls' intro, it begins with the familiar aged narrator uttering the phrase "Yes indeed", followed by a cryptic tease of Lothric, where "the transitory lands of the Lords of Cinder converge", and rundown of the game's main bosses.
This time out we catch a glimpse of Aldrich, Saint of the Deep; Farron's Undead Legion, the Abyss Watchers; and the reclusive lord of the capitol, Yhorm the Giant. Somehow, From manages to make it all look eerily majestic with barely a dash of colour. Ash is a big component of this allegedly final series' entry, after all.
Dark Souls 3 will launch in the west on 12th April for PS4, Xbox One and PC. If you happen to live in Japan and speak Nihongo, you can snag it a few weeks earlier on 24th March.