Yep, there's a nuke scorestreak in Call of Duty: WW2
Incoming V2 Rocket.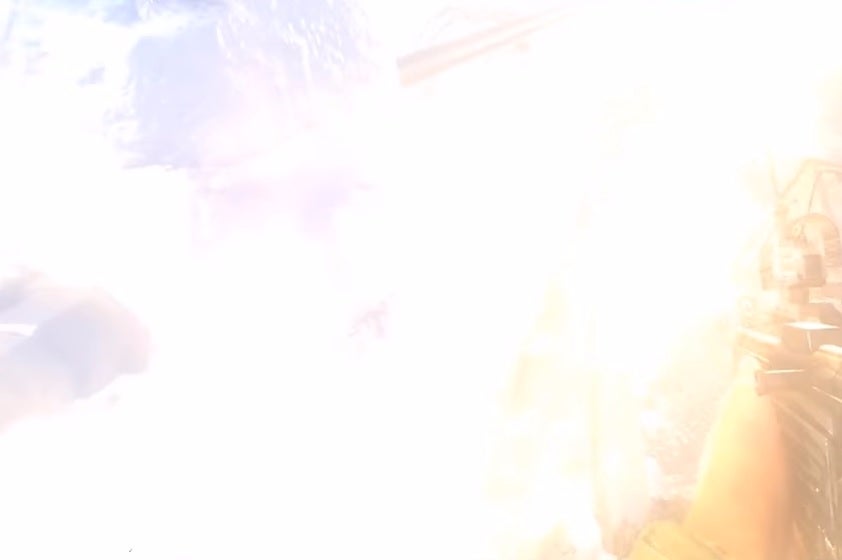 A highly-skilled Call of Duty: WW2 player has confirmed the game does indeed have a nuke scorestreak.
Fans had wondered whether the latest game in the series had a nuke scorestreak, as other Call of Duty games have. Data-miners had uncovered mention of a nuke in the game's files, but only now, a few days after Sledgehammer's shooter came out, have players confirmed its existence in-game.
Playing on PC, Call of Duty streamer PwnStarz managed to get 25 kills without dying on WW2's Gibraltar multiplayer map, thus triggering the V2 Rocket scorestreak. He then called it in. You can see the effect at the seven minute, 35 seconds mark in the video below.
The visual effect is a little disappointing. There's a flash, an explosion, the screen rocks and that's about it. While the match ends upon the nuke landing, it doesn't look like the V2 Rocket automatically ends a round. Rather, the nuke secured enough kills to end the free-for-all match (you can see the score limit reached message pop up on screen).
The V2 rocket, as World War 2 aficionados will know, was the world's first long-range guided ballistic missile. The Germans used it during the war as a "vengeance weapon" designed to attack Allied cities in retaliation for bombings against German cities.
Call of Duty: WW2's nuke scorestreak isn't an actual nuke, then. But the word "nuke" is used by the Call of Duty community to refer to the series' most powerful scorestreaks, so has been applied here.
Apparently you need to prestige all five divisions at least once to make the V2 Rocket available, so go do that before you even think about trying to get 25 kills without dying.