Yakuza: Like a Dragon gets November release date, shows off daft Job combat classes
Death by chef! Murder by musician! More!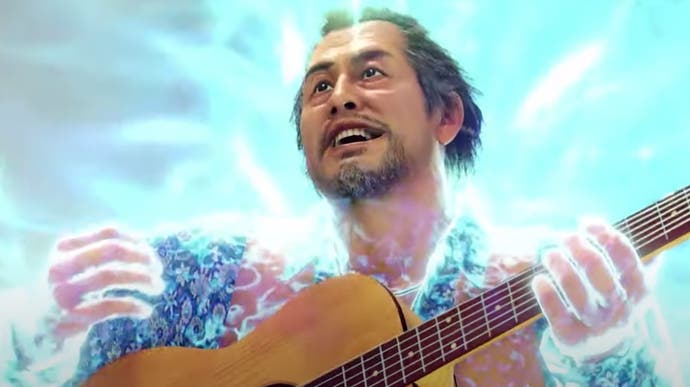 Yakuza: Like a Dragon, the latest entry in developer Ryu Ga Gotoku Studio's acclaimed action series, finally has a proper release date in the west; it'll be heading to Xbox One, PS4, and PC on 13th November, and there's a new trailer - showcasing its ridiculous Job classes - to celebrate.
Yakuza: Like a Dragon, if you're unfamiliar, marks a considerable departure for the long-running series; while it retains the gleeful side quests and activities of previous instalments as players explore the streets of new setting Kamurocho, there's a brand-new protagonist in the form of Ichiban Kasuga, and it trades the meaty beat-'em up action of old for a (surprisingly successful) turn-based combat system similar to that of an RPG.
As part of the latter, players are now able to adopt over 20 different Jobs, which essentially function like classes, opening up a range of new abilities that can be deployed in battle.
These, Yakuza fans will be unsurprised to hear, are uniformly ridiculous in execution, ranging from a chef that can frying pan their enemies into submission, a musician skilled in the art of aggressive strumming, an Idol able to wield the power of dance to deadly effect, and more. You can see some of those in action in Like a Dragon's latest trailer above.
Publisher Sega previously announced Yakuza: Like a Dragon - which features a full English dub to complement the original Japanese voice work - will be making its way to PS5 and Xbox Series X following its launch on PS4, Xbox One, and PC on 13th November.
The Xbox Series X edition will be a launch title for the console (and can be upgraded from the Xbox One version through Smart Delivery), and the PS5 release is due "at a later date".