Xbox One: the story so far
The console, the controversies, and the remaining questions.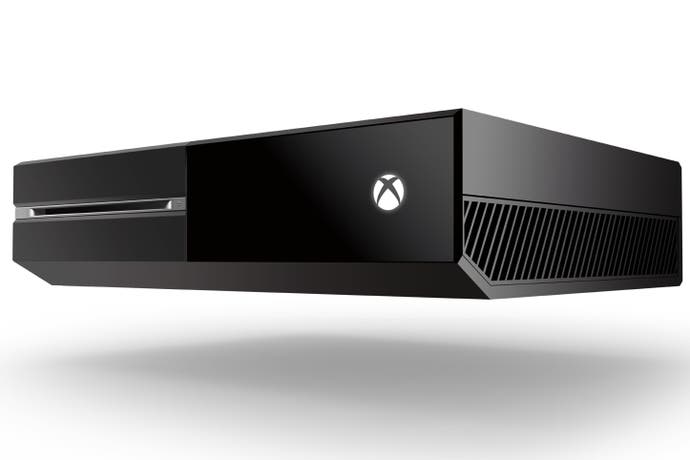 It's been three weeks since Microsoft introduced Xbox One, in a presentation that heavily focused on the platform's media capabilities rather than actual games.
The fallout of this - and the questions surrounding Microsoft's used game restrictions, online policies and fears of it invading privacy - has dominated the discussion ever since.
But all that changes tonight - and for Microsoft probably not a moment too soon - when we finally get a good look at the console's full software line-up.
Join us this evening at 5.30pm UK time for a stream of Microsoft's E3 2013 showcase, accompanied by our live commentary and reactions. Will Halo 5 be there? Will Viva Piñata make a comeback? Has Xbox One become a watercooler yet? Find out LIVE.
The console
Unlike Sony, Microsoft has revealed the look of its next-gen console. It's a sleek black angular unit, horizontally-aligned in all promo shots. Every Xbox One comes with a new version of Kinect, which you are required to have connected.
Inside the box is a Blu-ray drive, 500GB hard disk and 8GB RAM, although Microsoft has talked of handing some computing calculations off to the cloud. There's also an HDMI in port for recording TV, for example through your cable box.
The controller, meanwhile, is an evolved version of the excellent Xbox 360 pad. It has rumble motors in both triggers, better headset sound quality and the ability to be used as both a wired device when tethered via micro USB (as the PS3 pad does now). The Xbox 360 pad's annoying battery pack bump is also gone.
The controversies
We heard much in the run-up to Microsoft's conference that suggested the company was planning to limit the sale of used games - likely via the combination of install-only discs and an always-online internet connection.
Both of these things turned out to be somewhat true, although Microsoft itself seemed unclear how exactly this would work. To say Microsoft fumbled the handling of the explanation would be an understatement. Then, last Friday, at the last possible moment before having to mention the confusion during its E3 conference, it laid down concrete rules for next-gen games ownership on Xbox One.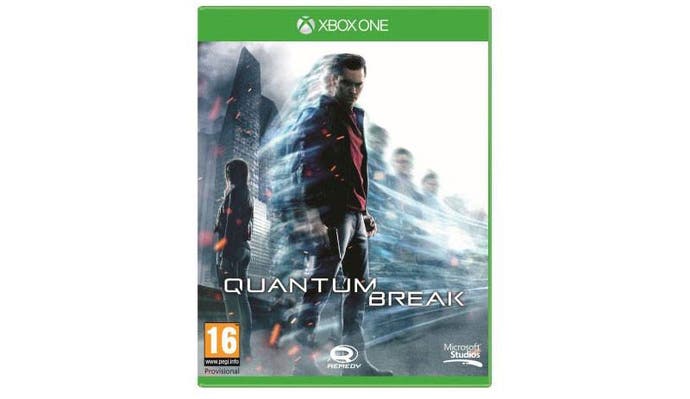 The basics, then. Once a game is installed you'll be able to play it from any Xbox One when you're signed in. You'll also be able to share access to it with anyone else signed in on your Xbox One and with up to 10 members of your family on any console.
You can also give your game to a friend for free, however this can only be done once per copy and must be given to a pal who has been on your friends list for 30 days.
But the ability to trade or resell your game will lie entirely at the discretion of the game's publisher - they must opt in to this scheme, as must participating retailers.
Microsoft will keep track of all this by forcing your Xbox One to connect to the internet once every 24 hours - even to play offline games. This is reduced to ever hour when accessing your library from afar.
It's a big change from the way games work now, and there are still questions to be answered. Will games that can't be resold be cheaper? How will gamers know which games can be resold and which can't? What happens when Microsoft retires its Xbox One service? Eurogamer editor Tom Bramwell posted his own response last Friday.
Finally, Microsoft has had to defend the Xbox One's privacy settings after it was revealed that Kinect couldn't be switched off and will always be listening for your voice commands. Microsoft has insisted that Xbox One does not record your conversations and can in fact be "paused".
The games
Microsoft expects 15 exclusive Xbox One games to launch within the console's first year, although we've only heard about a small fraction of them.
There's Quantum Break, the new IP from Alan Wake developer Remedy, and Turn10's Forza Motorsport 5. And, so far, that's about it.
A large portion of the Xbox One unveiling was given over to Call of Duty: Ghosts, whose canine hero Colin set tongues and tails wagging. Just as with Xbox 360, Xbox One owners will get first bark with all of the game's DLC.
Tonight we may hear more of third-party efforts such as Crytek's Xbox One-exclusive Ryse, or Respawn's PC and Xbox One shooter Titanfall. Microsoft's own Lionheard and Rare will also likely reveal their own projects (Lionhead is obviously working on more than just Fable 1 HD).
In terms of the platform itself, Microsoft will not allow indie publishing on Xbox One. Downloadable games will require a publisher, which has already upset some small teams.
More bad news - Xbox One will not be backwards compatible. Simple as that. While Sony is planning some form of cloud-based solution, Microsoft has said that the Xbox One is "based on a different core architecture, so back-compat doesn't really work from that perspective".
On the upside, your Gamescore and Achievements will carry over, and developers will be able to add new and adaptable awards in a more flexible manner after a game launches.
...and everything else
Hands up who's excited for the live-action Halo TV series? Well, there may be more such tie-ins on the way. The boss of Microsoft himself, Steve Ballmer, recently met a number of Hollywood bigwigs to get them onside. Maybe he mentioned the fact that watching TV series will soon net you Achievements.
And after a lacklustre first showing, Microsoft may press the button to formally reveal its in-development IllumiRoom for Xbox technology, a bonkers coffee table projector that expands your telly screen across your lounge wall.
Whatever happens, you'll be able to watch it here on Eurogamer and hear our reactions. Tonight. 5.30PM UK time. Popcorn.gif.