Xbox Game Pass launches 1st June
UPDATE: Free trial now available for Xbox Live Gold subscribers.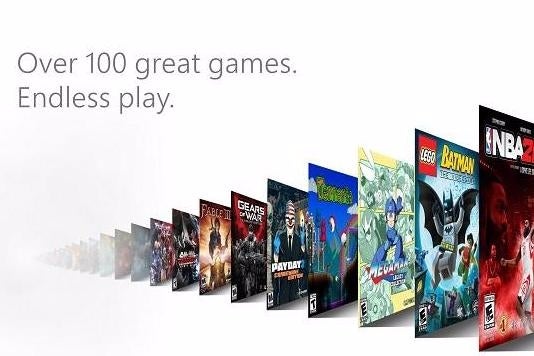 UPDATE 3.30pm: Microsoft has now confirmed the 1st June launch date for Xbox Games Pass - and that Xbox Live Gold subscribers can start their 14-day free trial today, before the programme's official start date.
The full Xbox Game pass games list is also now available: it includes Halo 5, Gears of War, Sunset Overdrive, Resident Evil 0, the full BioShock trilogy, plus indie games Spelunky, Terraria, Brothers and Stacking.
---
ORIGINAL STORY 2.50am: Microsoft looks set to roll-out Xbox Games Pass, its Xbox One game subscription service, on 1st June.
The offering will let you play more than 100 games at launch, for the monthly price of £7.99. There's also a 14-day free trial. It's a bit like Netflix, then, although you'll download the games before playing.
In Europe, Xbox Games Pass will cost €9.99. In the US, it'll cost $9.99.
The full catalogue of games available on launch day has yet to be revealed, but will include Halo 5: Guardians, Payday 2, NBA 2K16 and Lego Batman.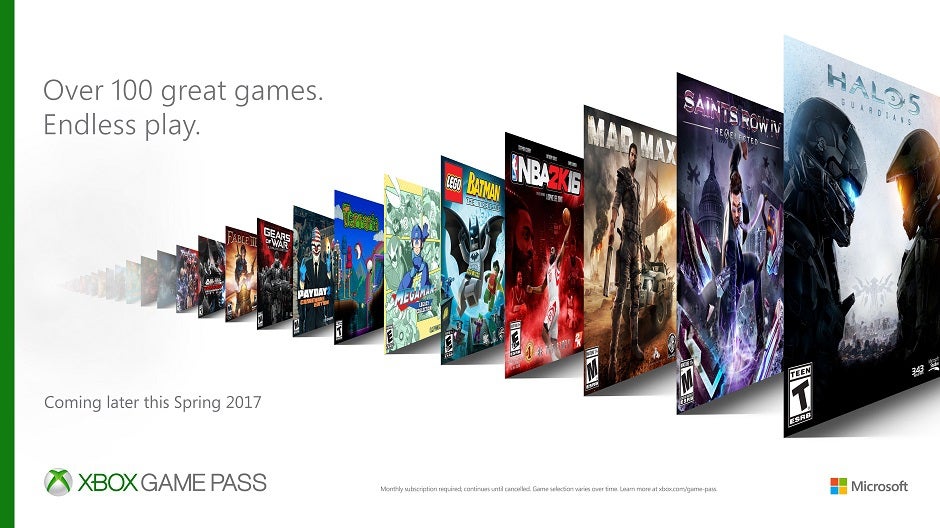 Microsoft makes a repeated point of stating subscriber can play "online or offline in full-fidelity, without any streaming or connectivity issues" - no doubt a dig at rival subscription service PlayStation Now.
"Based on fan feedback, streaming/connectivity issues were identified as a major pain point for competing game subscription services," Microsoft states. "That's why games on Xbox Game Pass will be downloaded to your Xbox One, providing fans with a native, full-fidelity gaming experience and the ability to play downloaded games offline for up to 30 days."
Publishers 2K, 505 Games, Bandai Namco, Capcom, Codemasters, Deep Silver, Focus Home Interactive, Sega, SNK, THQ Nordic and Warner Bros. have previously signed up to take part.
Notable omissions include Activision and Ubisoft.
Should you want to cancel your subscription you can buy a game you'd like to continue playing for a discount, as well as its DLC.
Will you give it a try?