Xbox.com lists, pulls Trials Evolution release date
Out 18th April?
A listing for Trials Evolution appeared on the Xbox Marketplace yesterday, but has since been changed to a New Years Eve date some 787 years into the future. Default placeholder, or doomsday scenario for the game's army of followers?
The original page had showed a release date of 04/18/2012 which is 18th April in English. It's a Wednesday to boot, the traditional day of release for XBLA games, so perhaps we at last have a date for getting our hands on the long-awaited sequel to 2009's best-selling Trials HD.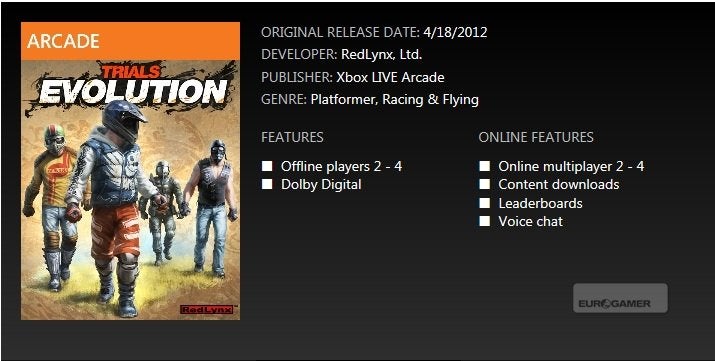 Last month, developer RedLynx released a teaser trailer for the upcoming title, showing off an editor that allowed for pinball games, table football, oh and some rather good stuff with motorbikes in it. You can enjoy it again below.
Special thanks to Eurogamer reader Ironlungs76 for spotting the change. This time he beat me at F5-ing the RedLynx forums. This time...