World of Warcraft subs up to 7.4m ahead of Warlords of Draenor
Patch 6.0.2 and its new character models are live.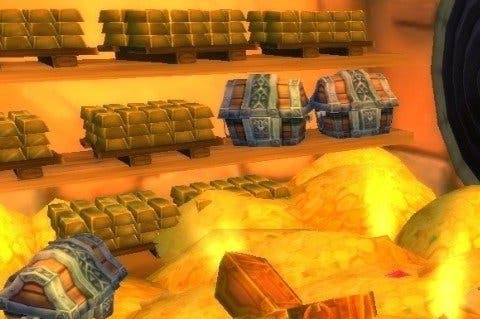 World of Warcraft subscription figures are climbing again, up to 7.4m at the end of September, compared to 6.8m at the end of June.
WOW still started the year stronger, with 7.6m subscribers at the end of March, but with expansion Warlords of Draenor just around the corner - out 13th November - a significant spike this way comes.
The bump in subscribers arrived earlier than analysts expected, and was attributed by Activision-Blizzard to expansion and pre-expansion-patch excitement. WOW patch 6.0.2 - which brings updated character models (GameSpot recorded a nice video comparison), tweaks to the UI and player classes, and adds the Iron Horde Incursion preparatory world event - has only just been released.
Michael Pachter's Wedbush Morgan guidance was a thumbs-up for Activision-Blizzard, forecasting "at least 7.7m subscribers" for WOW by the year's end.
Activision-Blizzard is pulling out the stops to achieve it, tempting WOW players back with the attractive offer of receiving all previous expansions - up to Mists of Pandaria - simply for subscribing.
Subscription prices, however, are rising in the UK, a flat monthly fee upped to £9.99 from the 2005-European-launch-pricing of £8.99.