World of Warcraft: Mists of Pandaria release date
Updated with Collector's Edition details.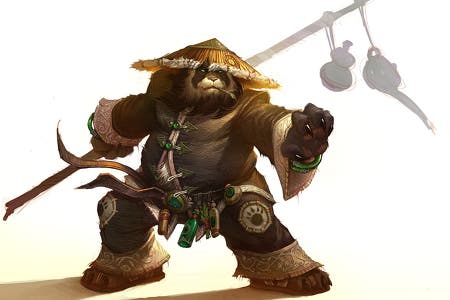 The fourth World of Warcraft expansion, Mists of Pandaria, will be released on Tuesday, 25th September, Blizzard has just announced.
The expansion will be available for both PC (Windows 7, Vista, XP) and Mac. The suggested RRP is £29.99. You'll be able to buy the expansion both in shops and from Blizzard's online store.
A Collector's Edition will sell for £59.99. There will also be the option to buy a Digital Deluxe version of the expansion from Blizzard's online store for £39.99, which contains the bonus digital items of the Collector's Edition.
You can upgrade from a Standard Edition to Digital Deluxe Edition any old time you like, providing you shell out the extra £10.
The Collector's Edition has Mists of Pandaria on disc, a behind-the-scenes DVD and Blu-ray (over an hour long), a 20-track soundtrack CD, a 208-page hardback artbook (never before seen art) and a Chen Stormshout panda person mouse pad.
Also given in the Collector's Edition - and the Digital Deluxe Edition - are an Imperial Quilen flying mount, a Lucky Quilen Cub pet, Infested Orc and Night Elf Templar StarCraft 2 Battle.net portraits and Pandaren markings for Diablo 3 Banner Sigils and Accents.
Pre-sales are live now, and if you buy early, you can download and install everything so you're ready to go when the servers are.
Mists of Pandaria will be fully localised into Latin American Spanish, Brazilian Portuguese, French, German, European Spanish, Russian, Korean, Traditional Chinese and Italian - a first for a WOW expansion launch.