WipEout series claims first ever UK chart top spot with Omega Collection
Only took 22 years.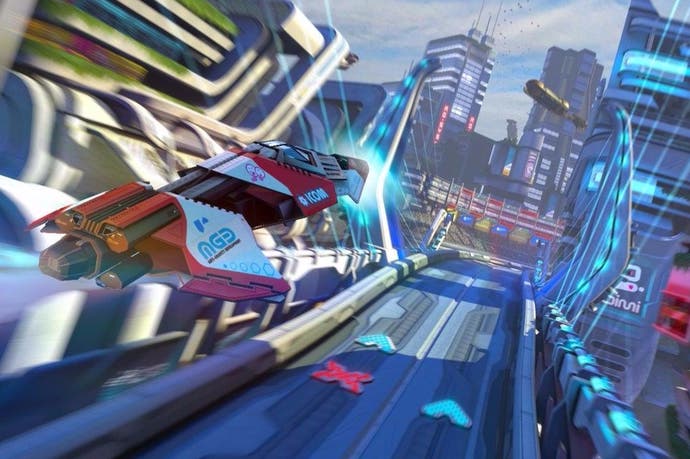 22 years later - long after the sad closure of Studio Liverpool - the iconic WipEout series has a first UK chart number one. Ironically it's a collection of old games, in the WipEout Omega Collection on PS4, that achieved it.
The WipEout Omega Collection was Recommended in Eurogamer's review. "The dearly departed Studio Liverpool's much-loved series is given a lush makeover in this generous compilation," wrote Martin. Included are WipEout games HD, HD Fury and 2048.
Digital Foundry highly recommends WipEout Omega Collection for those of you with a PS4 Pro and 4K TV, too.
The WipEout Omega Collection nudges last week's leader Tekken 7 down to number two, according to the Ukie Games Chart compiled by GfK - still ahead of this week's other new racing entry, Dirt 4.
Said Martin in his Dirt 4 review: "Dirt 4 is an authentic and innovative off-road racer, though it lacks the focus and finesse of its exceptional predecessor."
This week's other new entry was The Elder Scrolls Online's Morrowind expansion at number nine.
Horizon Zero Dawn was fourth, Grand Theft Auto 5 fifth, Overwatch sixth, FIFA 17 seventh and Injustice 2 eighth. Dishonored 2 rounded the chart off in 10th. Bethesda announced a new Dishonored 2 expansion last night called Death of the Outsider, in case you missed it. We've rounded up all of yesterday's big E3 announcements in one handy Monday bulletin.