Wii U to get F1 Race Stars: Powered Up Edition
eShop-only digital launch coming in December.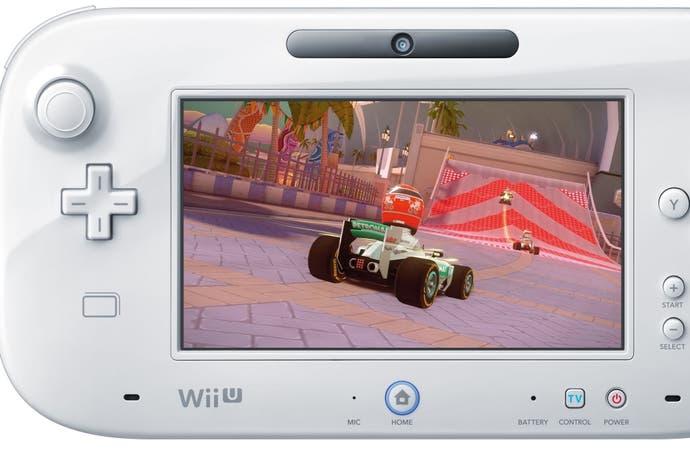 F1 Race Stars publisher Codemasters has announced it will bring the cartoon racer to Wii U in a new Powered Up Edition.
It'll launch in December exclusively as a digital download via the Nintendo eShop. A price wasn't mentioned.
F1 Race Stars: Powered Up Edition includes all the content found in the game's original PC and console release last year, although now with four extra tracks and nine extra accessory packs.
The option for Wii U GamePad tilt controls have been added, and you'll also be able to race as your Mii avatar. The driver line-up is still culled from last year's F1 season, with Michael Schumacher in at Mercedes while Lewis Hamilton remains at McLaren.
Nintendo's own upcoming cartoon racer, Mario Kart 8, is not due until next spring.