Why FIFA 19 players are kicking off about kits
Hmm, upgrades.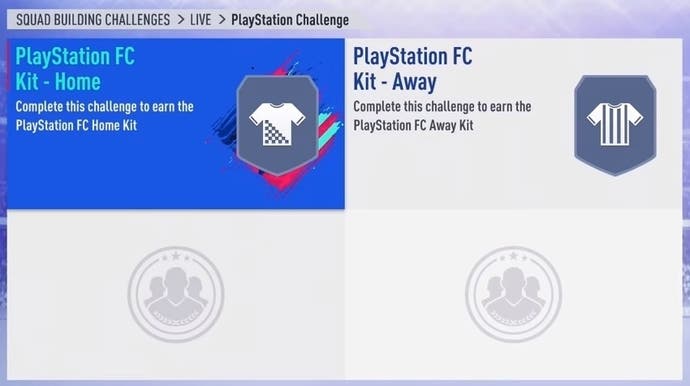 EA's Team of the Season promo for FIFA Ultimate Team used to be considered one of the best times to play the game. But with FIFA 19's incarnation, players are kicking off.
The promo adds unique, more powerful versions of players determined to be in each major league's team of the season. For example, Leicester City and England midfielder James Maddison is in the Premier League Team of the Season, with an 88-overall rating special card.
In previous years, EA has added fun methods to obtain Team of the Season cards without having to buy packs and hope for luck. One of these methods is Upgrade Squad Building Challenges, which reward players with untradeable Team of the Season cards in exchange for a squad of high-quality cards. These Squad Building Challenges usually require a grind most FUT players enjoy. Indeed some FUT players spend all year planning for these end of season Squad Building Challenges.
Five days in to FIFA 19's Team of the Season promo, and there's no sign of a Premier League Team of the Season Upgrade Squad Building Challenge. There's only three days left of the promo - and players are starting to sweat.
The community sentiment came to a head on Monday when EA Sports added new Squad Building Challenges... for kits. It's fair to say most FIFA players don't care about kits at this point in the game. As hugely popular FIFA YouTuber MattHDGamer said in a recently-published video, below: "It's not that exciting for many users, including myself. I'm not going to lie, they're nice kits. But you don't come back from school, work or the pub and say, I can't wait for a kit."
The issue was exacerbated by the lack of communication from EA Sports on the matter. The EA Sports FIFA Twitter account, for example, is yet to address player complaints or reveal its plan for content during the promo.
It's worth noting that yesterday, 20th May was a bank holiday in Canada, where EA Sports is based. That didn't stop EA Sports community managers from getting hounded by angry FIFA players on social media, however. Nor did it calm angry reaction on the likes of reddit and YouTube.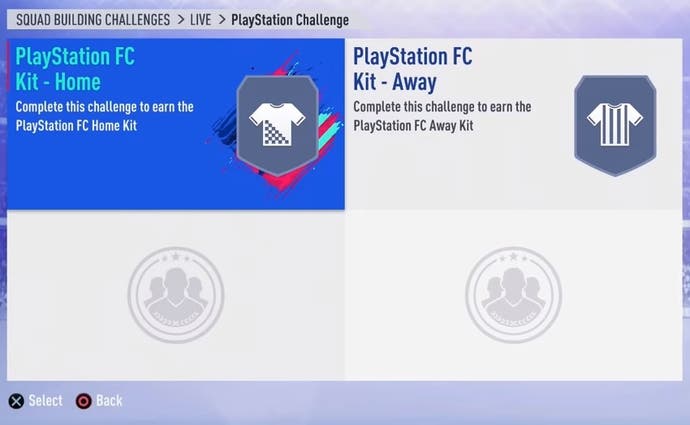 While the situation here may seem a little confusing to those who aren't ingrained in Ultimate Team, it highlights a wider issue with FIFA 19. Without new and exciting grind content, there's little reason to play FIFA 19. The gameplay, it is believed, is not in a good enough place to be the sole reason to play Ultimate Team. With around four months left of FIFA 19's lifecycle, it's content outside of the on-pitch action that fuels interest.
Yesterday, hugely popular FIFA Twitch streamer Castro ended a stream with over 15,000 viewers after just 10 minutes when he realised the only new thing to do in the game was complete Squad Building Challenges for kits.
Shortest stream in a while. Really thought we would get SOMETHING apart from kits today. 🤣

So going to use today as my "day off" and chill with Pita.

HOPEFULLY WE GET SOMETHING TOMORROW!!! 🙏🥰

— Castro1021 (@Castro1021) May 20, 2019
Nick from RunTheFUTMarket did the same with 7000 viewers.
never thought it would be so easy and casual to turn off a stream with 7,000 viewers LOL, guess FIFA can do that to you, talk soon boys !

— Nick (@NickRTFM) May 20, 2019
Players are now calling on EA to release a Premier League Team of the Season Upgrade Squad Building Challenge as soon as possible. Will EA react - or, at the very least, outline its promo schedule?
Meanwhile, there's the wider, perhaps more meaningful question around FIFA 20, which is set to be revealed at E3 in June. Will EA nail gameplay after what's been a rough year for FIFA? The pressure's on.