Watch us live-drive the zombie hills of Dying Light: The Following
Ian and Bertie go for a bloody spin at 3.30pm GMT.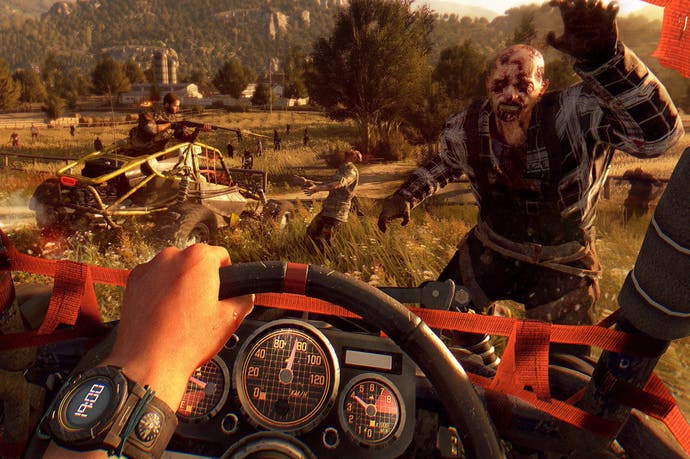 Oh the countryside is so lovely is it? Well what about if I stuffed it full of roaming meat-sack zombies? How lovely would it be then? Mind you, I'd compensate you with a buggy you could drive into them with.
That's Dying Light: The Following - Enhanced Edition in a very reductive nutshell - a massive new expansion for co-op DIY zombie killing game Dying Light, as well as an enhancing of the original. It adds a massive new map and buggies to drive, as well as tarts up the graphics and improves what was already there. We really liked it, as you can read in our Recommended review.
How about seeing it in action though? Well that's what we're going to show you today, Ian and Me, as we live-stream our co-op escapades in the great zombie outdoors.
We'll be live at 3.30pm GMT making a bloody old mess, either of ourselves or the enemies, we're not sure yet. Pop over for a few minutes and say hi!
Dying Light: The Following - Enhanced Edition is out tomorrow on PS4 and Xbox One, and is out already on PC.