Watch: They Shall Not Pass brings much more than just the French Army to Battlefield 1
Oh, Verdun.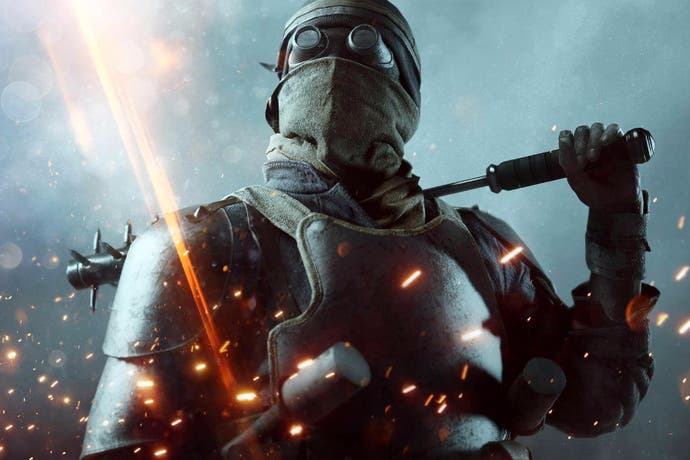 To say that people were annoyed about EA leaving the French out of Battlefield 1's multiplayer is really something of an understatement. The French army played a huge part in World War 1 and many people felt it was unfair to carve them out of history and serve them up as premium DLC at a later date.
Speaking to IGN France, DICE's Julien Wera asserted the decision to make the French forces into DLC was about getting it right, saying "To really do justice to the French army in multiplayer and, once again, to show a side that we're not used to seeing, we have chosen to dedicate an entire premium expansion with special treatment after the launch of the game."
With four brand new maps, two new Operations, a new game mode named Frontlines, a new tank gun, an intimidating new Behemoth, a new Trench Raider class and a host of new infantry weapons modeled on real life French weaponry, it looks like Julien Wera wasn't wrong about the expansion receiving extra attention.
Having been hands-on with They Shall Not Pass, I go into much more detail about all the new additions in the video below, which also contains plenty of footage of the new weapons in action. Keep an eye out for the new Trench Raider in particular - his Raider Club melee weapon is a force to be reckoned with in the poppy covered trenches of Fismes.
For those of you who just want to soak up the sights, sounds and screams of the battlefield; presented below for your viewing pleasure are 16 commentary-free minutes of gameplay taken from the DLC's brand new Frontlines game mode. Frontlines is a smaller affair than most of the classic Battlefield game types, but it successfully mashes together features from both Rush and Conquest modes to create tense tug-of-war style matches.
While it is an exciting mode to play, the balance did seem rather off - as you'll notice in the two matches showcased in the video where my team severely trounces the opposition in under 10 minutes each time.
They Shall Not Pass releases tomorrow for Battlefield 1 Premium Pass holders. Everyone else will need to hold their position for another two weeks.
This article / video is based on a press visit to DICE in Stockholm, Sweden. EA paid for flights and accommodation.