Watch: The questions Red Dead Redemption 2 needs to answer
Plus more videos from Outside Xbox.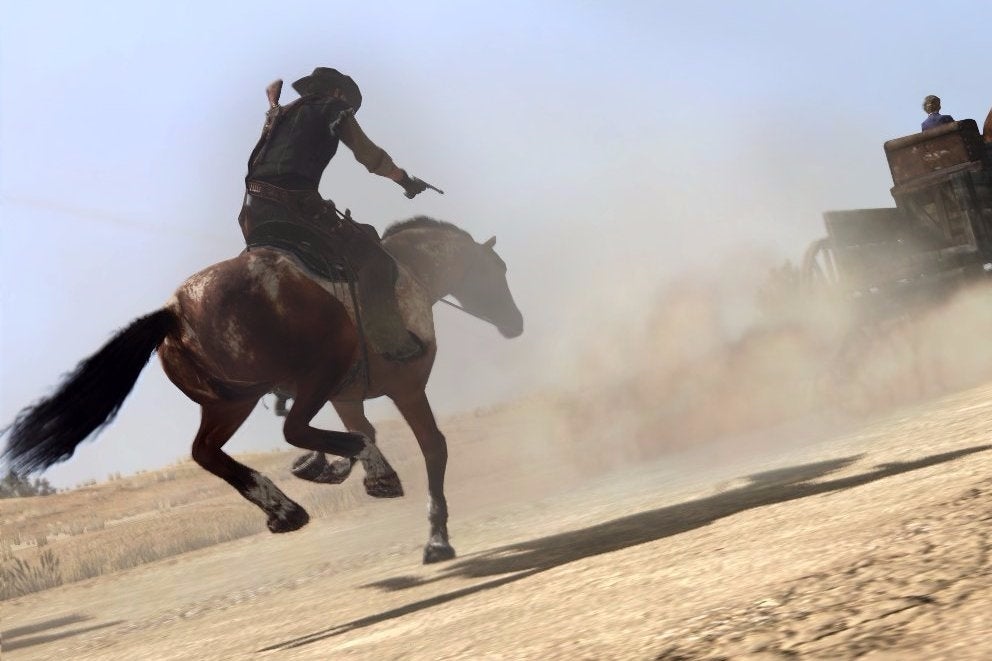 An announcement for the follow-up to Red Dead Redemption could be here sooner than the 7:10 from Blackwater, but until then we have little more than a leaked map and burning questions.
Consider the eight most important questions the next Red Dead game needs to answer in the video below, in which Andy gets hypothetically excited for a hypothetical persistent multiplayer mode in the style of GTA Online.
Speaking of cowboy hats, sort of, our favourite Fallout 4 mod is the one that turns monstrous Deathclaws into monstrous Macho Man Randy Savages in pink pants and stetsons.
It's among the collection of new Fallout 4 mods available to Xbox One players as of this week. Behold the best of the bunch in the video below.
Lastly in your Outside Xbox video sampler, Show of the Week revisits the open-world zombie smashing of Dead Island and Dead Island Riptide, which have come to current consoles as the prettified Dead Island Definitive Edition.
Later in the show, we find zombies are not the only way in which an otherwise idyllic islet can turn your beach vacation into a harrowing struggle for survival. Take note, holidaymakers, of these several videogame islands which would all be great if not for some small, inconvenient detail.
Those were this weekend's Outside Xbox video highlights, please go about your business. Better yet, visit us at outsidexbox.com for further Outside Xbox videos.