Catch up with today's 3DS Nintendo Direct here
UPDATE: Pikmin! Mario Maker! StreetPass! More!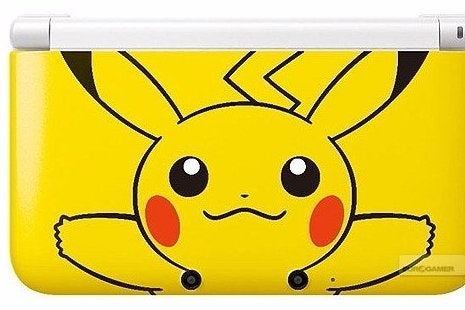 UPDATE 4.00pm Nintendo's 3DS Direct is now complete - and it generated quite a bit of news:
There's also a new sports compilation game, Mario Sports Superstars, due to launch next spring, and Picross 3D Round 2, which will launch on 2nd December.
Rewatch the whole thing below:
ORIGINAL STORY 2.00pm The first Nintendo Direct in months will take place today at 3pm UK time (that's 4pm in Central Europe, 9am if you're over on the US East Coast or if you're up and on Pacific Time, go to bed).
Nintendo has said this new broadcast will reveal details on upcoming 3DS games, so we're expecting fresh details for Pokémon Sun and Moon.
The next Layton game is also a good shout, as well as a European launch for the snazzy Galaxy 3DS. And how about that new update for Animal Crossing: New Leaf which adds in Amiibo support?
Do not expect NX news, however - Nintendo has specifically ruled out any word on its new console. Watch the whole stream below: