Watch: Six things we want from Red Dead Redemption 2
Marst have.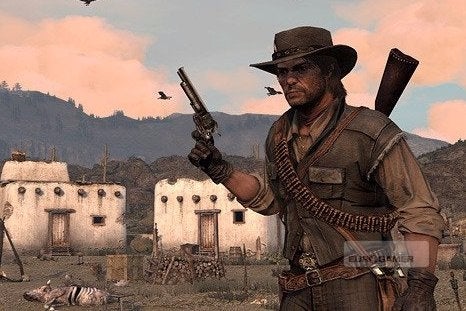 As I told Oli while introducing him to John Marston for the very first time, Red Dead Redemption was my game of the last console generation. While it's getting Xbox One backwards compatibility this week, the news has done nothing to dull my appetite for a new Red Dead.
The announcement seems scarcer than a buffalo at the minute so, with nothing else to go on, I rustled up six of my most wanted features for the next Red Dead.
Planning on revisiting Red Dead Redemption? You can unlock outfits, weapons, infinite ammo and more easily with our Red Dead Redemption cheats page.
If there are any most wanted features we've missed, feel free to let us know in the comments, and don't forget we've rounded up everything we know about Red Dead Redemption 2 in our handy guide.