Watch: Sea of Thieves lets you be a musical, drunk pirate
Plus more from Outside Xbox.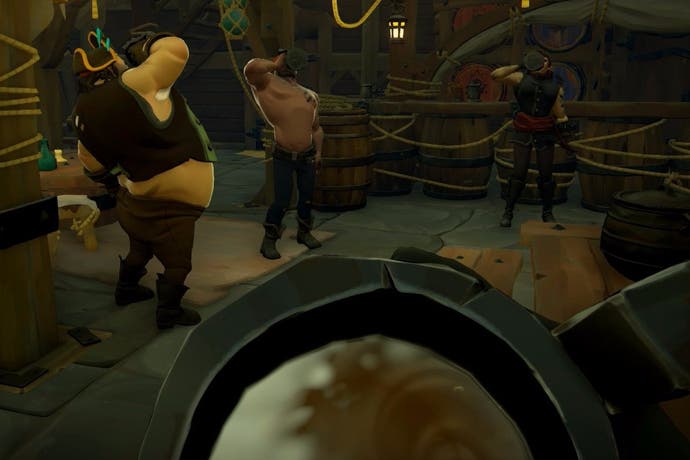 Greetings Eurogamers! We're back from European videogaming convention Gamescom laden under the weight of both opinions and captured gameplay from upcoming titles.
One such title is Sea of Thieves, Rare's comical pirate sim, which allows you to cooperate to form the most efficient, well-drilled crew in all the seven seas. Or, more likely, get drunk, play the hurdy gurdy and fall off the ship.
We also played Ubisoft's dauntingly complex recreation of medieval combat, For Honor. The game's Dominion multiplayer mode pits two teams of four against each other in technical duels with historically accurate period weaponry. Just ignore the fact it's Knights vs Samurai in a Viking fortress, yeah?
Finally, Deus Ex: Mankind Divided has snuck up on us like an Adam Jensen with the 'Run Silently' augmentation installed into his robot legs. Show of the Week looks at the game and five far less useful bionic limbs.
That's all for this week. We'll be showing more of the stuff we saw at Gamescom over the coming weeks, so the best way to keep up with that would be to head to our YouTube channel and click the big, red, inviting 'subscribe' button. See you there, or back here at the same time next week.