Watch: Johnny plays Pokémon Go live at 3:30pm
This is not a beedrill.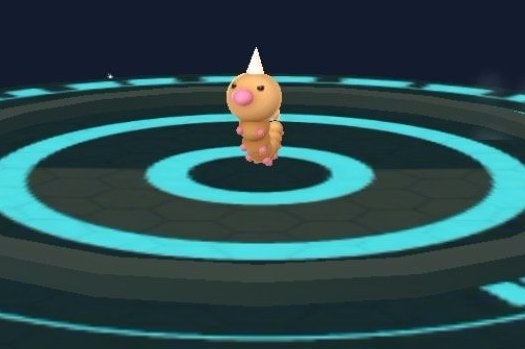 If you're a Pokémon Go player, the Eurogamer office is pretty perfectly situated. Sandwiched between two pokéstops (and in range of both), office hours are basically one long stream of lure drops and pokémon captures. Most of the time, however, I work from home, where I am in range of precisely naff all. If I want to catch some decent pokémon, I have to get up and walk around. Which is precisely what I'll be doing later on today, live on the internet.
Join me this afternoon at 3:30 when I'll be streaming Pokémon Go around central London, taking in the sights and hopefully capturing a few rare Pokémon along the way. That is, of course, assuming the servers don't crash, that my phone doesn't overheat, and that my external battery pack can provide enough power to keep me online for the whole ninety minutes.
Playing Pokémon Go? Check out our Pokémon Go guide, best tips and tricks hub to get the most out of finding, catching and leveling up.
That's a lot of ifs, I grant you, but either way it should make for an interesting watch.
If you're in the area and manage to spot me, come say hello. Please don't take my phone though, I need that.