Watch: Johnny bakes sweetrolls from Skyrim
Doughvakiin.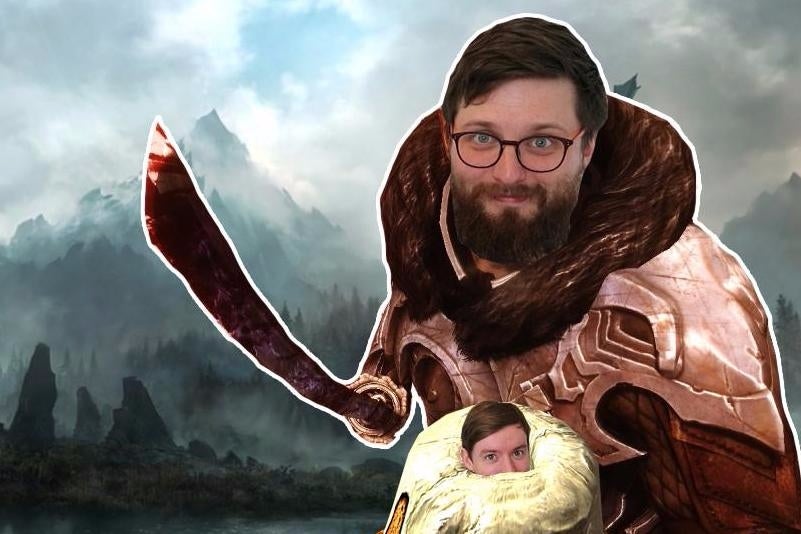 Pretty much as soon as I started recreating video game foodstuffs in my kitchen last year, commenters have been asking me to make sweetrolls from Skyrim. Initially, I was reluctant - countless others have already given them a go at home and on YouTube, and it meant I'd have to buy a mini bundt tin. Over time, however, the volume and vehemence of the comments grew to an extent that I knew a sweetroll episode was inevitable.
Well, I finally went and did it. In this week's episode of Chiodini's Kitchen, I whip up a batch of sweetrolls fit for a Jarl with a very special guest. Sorry it took so long, hopefully the wait was worth it. You can see how I got on with making Skyrim's favourite treat in the video below. Should you fancy making some sweetrolls for yourself, you can find the recipe here at Gourmet Gaming - although I skipped the cinnamon syrup.
Many thanks to my boon companion and former colleague Seb Ford (of Cam and Seb) for joining me this week - it's been over three years since we last appeared in a video together and he's every bit as fun to work with as ever he was. You can watch us check out some food related Skyrim mods in this video here, in fact - as well as messily eating a sweetroll apiece.
My beard does not interact well with icing, turns out. Anyway, there you have it - I finally made sweetrolls. Now to find out what the commenters will call for next.