Watch: We went hands-on with Assassin's Creed: Origins Curse of the Pharaohs DLC
No honour among Thebes.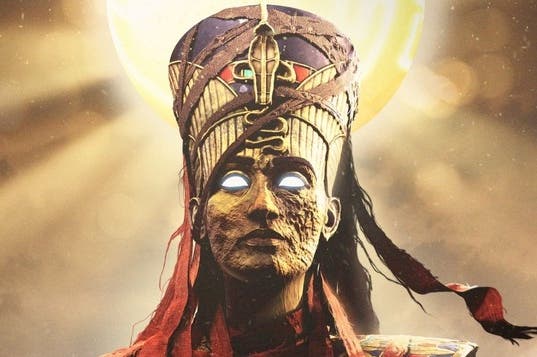 I spent a couple of hours this week playing a preview build of the upcoming Assassin's Creed DLC, Curse of the Pharaohs - which, as the name suggests, is all about the ire of Egypt's rulers. Specifically, the dead ones. With some careless grave robbers helping themselves to powerful artefacts, the Pharaohs have grown restless and put a curse on the game's new region of Thebes.
The curse manifests in the intimidating Shadows of the Pharaohs - spectral representations of the disgruntled nobles that appear at random and murder everyone in the nearby vicinity. You - that is, Bayek - are charged with putting things right, and that's mostly achieved by hitting said things with a sword.
As you can see from the gameplay above, the region of Thebes is really rather nice - it's colourful, vibrant and also varied, as it also includes the world-famous Valley of the Kings. The true star of my time with the game, however (minor spoilers ahead, here) was the afterlife. The land beyond death is a real treat to explore, providing a beautiful and surreal imagining of what Bayek's afterlife might be like. You can see a whole bunch of new gameplay and find out more about the DLC from the video, but to be honest I mostly wrote this article to see what kind of Pharaoh puns you can come up with in the comments below. I'll start - you can't say Pharaoh than that. Sorry.