Rainbow Six Extraction launches September
Watch Ian play a full match, and tour its Ubisoft Easter egg room.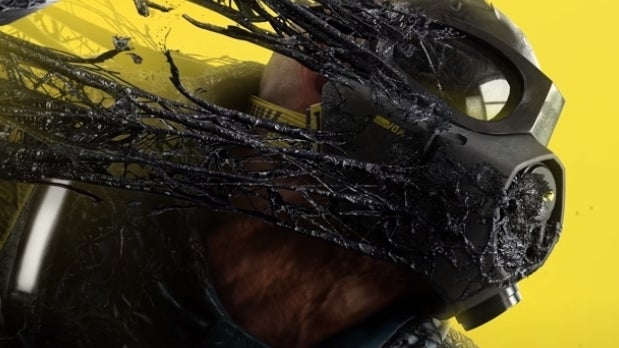 Ubisoft has now gone into some detail on Rainbow Six Extraction, its upcoming co-op shooter where you team up with friends to face down an alien threat.
It launches for PC, PlayStation 4, PS5, Stadia, Xbox One and Xbox Series X/S on 16th September, with crossplay across all platforms.
The name of the game is Extraction, and as you might expect, the aim of the game is to survive until... well, you are extracted. Who would have called this game anything else?!
Our lovely Ian Higton has been extracting himself - you can watch a full round of gameplay featuring him above. But, perhaps more intriguingly, Ian's video starts off with a peek at all the Ubisoft Easter eggs included that he's spotted in one location so far.