Ubisoft confirms January release date for Rainbow Six Extraction
Will include 14-day Buddy Pass for two friends.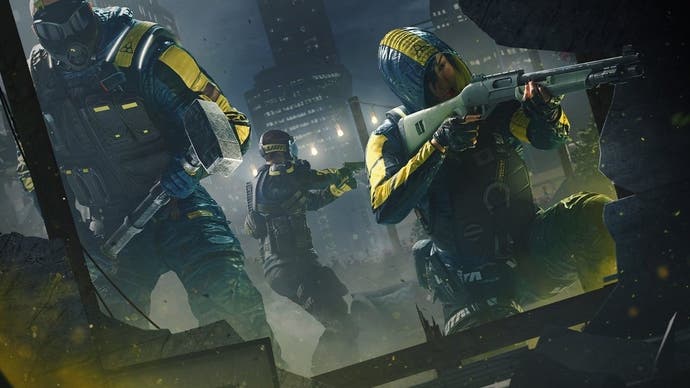 Following a bit of a release date leak last month, Ubisoft has formerly announced a 20th January 2022 launch for co-op shooter Rainbow Six Extraction on Xbox, PlayStation, and PC.
Extraction, originally announced under the title Rainbow Six Quarantine but later changed due to the onset of events, was expected to launch this September but received a delayed over the summer in order to - as Ubisoft put it at the time - "ensure we are bringing the best experiences to market and allow them to reach their full potential".
With Extraction's January 2022 release now both official and relatively imminent, Ubisoft has started to reveal a little of its launch plans, which include providing purchasers of any edition with two Buddy Pass tokens - each allowing a friend to play in the gifter's squad free for up to 14 days across "most" platforms. Any squad member progression accrued during a Buddy Pass trial can be transferred over to the full game should a purchase be made at a later date.
Extraction's £33.99 Standard Edition will provide access to all core features, which, as detailed in Ubisoft's announcement, includes a "deep" Operator progression system, four distinct difficulty settings, 12 all-new maps across four regions (said to be roughly three times the size of the maps in Rainbow Six Siege), over 60 weapons, legacy Rainbow Six Siege tech and 15 REACT tech, plus post-launch support incorporating a weekly endgame challenge mode.
A £41.99 Deluxe Edition will grant access to all the above plus three "bonus packs", and anyone that wants to go down the pre-order route will receive the Orbital Decay Cosmetic Bundle too.
As an added bonus, Extraction purchasers that play Rainbow Six Siege will also receive the United Front bundle, featuring four exclusive gear sets split between both games. Furthermore, Extraction's roster of 18 operators will immediately unlock in Siege.
Rainbow Six Extraction will be available on Xbox One, Xbox Series X/S, PlayStation 4, PS5, PC, and Stadia from 20th January next year.