Watch 27 minutes of Rime gameplay
Clever like a fox.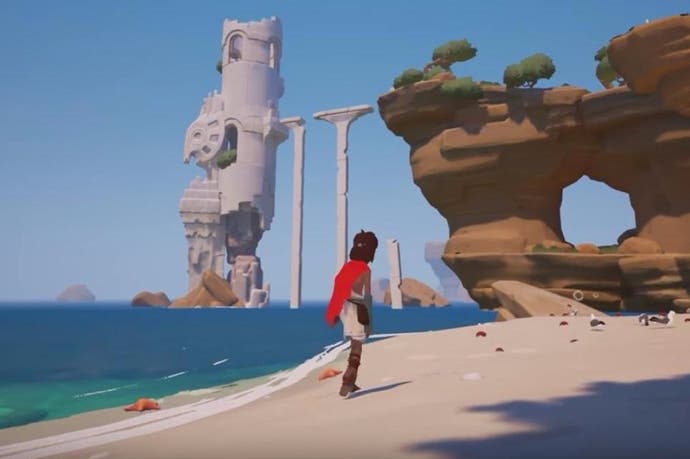 Formerly PS4-exclusive adventure Rime was recently re-revealed as a multiplatform affair and now IGN has revealed what it's actually like to play in the following 27-minute video.
The strikingly animated game by Deadlight developer Tequila Works may resemble Studio Ghibli's aesthetic or The Witness' abstract island setting, but the emphasis on linear (at least in its opening stages) puzzles and third-person platforming suggests something closer to Ico.
There doesn't appear to be any combat in Rime, so don't go in expecting an indie Zelda, and the story is told non-verbally. Based on this opening act, the closest thing we see to another character is a magical brown fox who entices the player to follow them through this mysterious island our shipwrecked protagonist has found himself washed ashore on.
Rime is planned for a release this May on PS4, Xbox One, PC, and Nintendo Switch.