Looks like former PlayStation-exclusive Rime is also headed to PC, Xbox One, Nintendo Switch
UPDATE: Confirmed in snazzy new re-reveal trailer.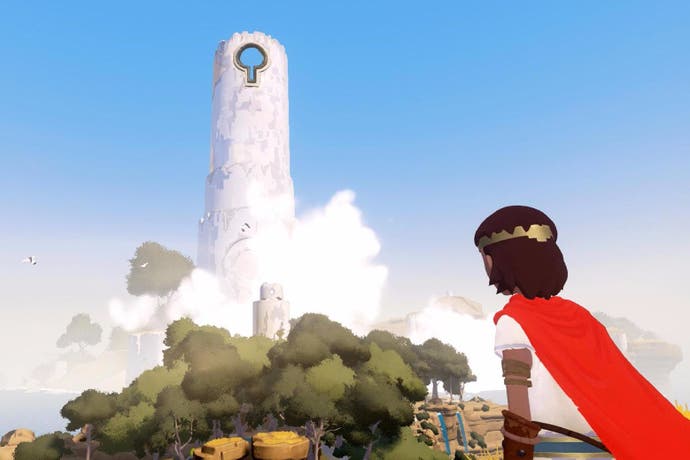 UPDATE 03/01/2017 5.14pm: Rime has now been confirmed for PS4, Xbox One, PC, and Nintendo Switch with a release planned for May.
The following re-reveal trailer has been released via IGN showing how Tequila Works' long-delayed adventure is shaping up.
ORIGINAL STORY 13/12/2016 4.12pm: Previously a PlayStation exclusive, Rime looks like it'll now release on PC, Xbox One and Nintendo Switch as well as PS4.
Listings for the long-in-development Rime on all the above platforms just popped up on the Brazilian Ratings Board, a regular source of leaks (thanks, Gematsu).
Sony originally had Rime, developed by indie studio Tequila Works, snapped up to publish for itself. But publisher and developer later parted ways, and Sony returned the property rights.
A cel-shaded adventure game, Rime stars a young boy lost amongst the landscape of a crumbling former civilisation inhabited by huge wild beasts. It's more than a little The Last Guardian-esque.
Apart from a vague "2017" release window we've not heard anything official on when Rime will finally see the light of day. Hopefully today's sighting means we'll get more soon.