Watch: 15 minutes of Infinite Warfare multiplayer gameplay
Featuring robot dogs.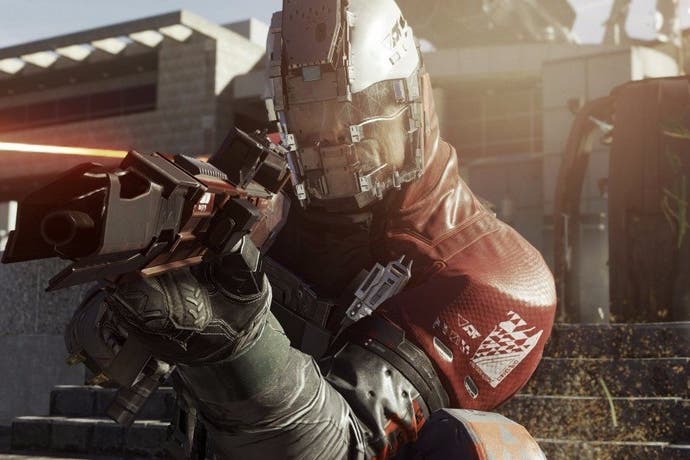 The flashy Call of Duty XP event is going on in Los Angeles this weekend, bringing CoD fans and pro players together for the championship finals and to get a glimpse at the future of the franchise.
Rolled into the event is the first opportunity to get hands on with Infinite Warfare's multiplayer mode, which is exactly what Chris and I did yesterday. You can hear our impressions and watch fifteen minutes of gameplay in the video below. There's quite a lot to take in, but the most important piece of information is that you can turn into a giant robot dog and run around killing people. Mecha-Colin confirmed.
I'm so glad we captured Chris' gameplay and not mine - I am not the Call of Duty player I once was. Nonetheless, Infinite Warfare strikes me as bombastic and busy, but also rather fun. We also got hands on with Modern Warfare Remastered, so look out for something on that in a day or so.
This article/video is based on a press trip to Los Angeles - Activision paid for travel and accommodation.