Viscera Cleanup Detail punches in on Early Access
God bless this mess.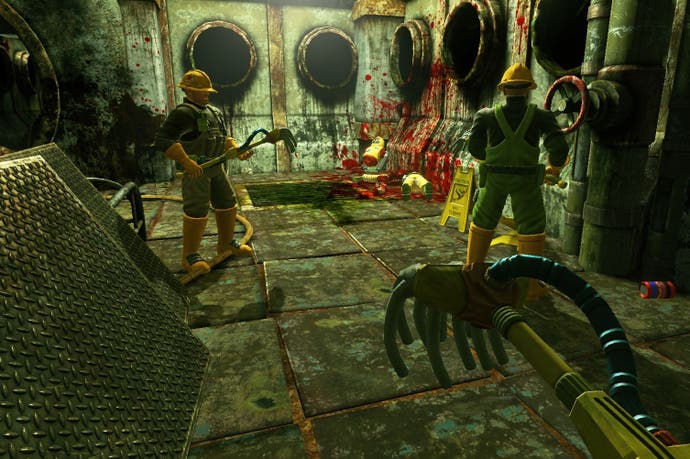 Viscera Cleanup Detail - the game about being an intergalactic janitor tasked with cleaning up after epic, galaxy-saving battles - has arrived on Steam Early Access.
Priced at £5.59 / $7.99, this early build contains the standard campaign along with a Sandbox mode - where you can muck about and make more of a mess - and a multiplayer mode where you can clean (or not) with some buddies.
Purchasing Viscera Cleanup Detail on Early Access comes with a couple of free bonuses: the Shadow Warrior/Viscera Cleanup Detail crossover, VCD: Shadow Warrior, and the Christmas-themed VCD spin-off Santa's Rampage. If you already purchased the latter (usually priced at £1.79 / $2.49), you'll receive a discount on this Early Access package.