Viscera Cleanup Detail: Shadow Warrior is a real thing
Free DLC crossover lets you clean up your mess.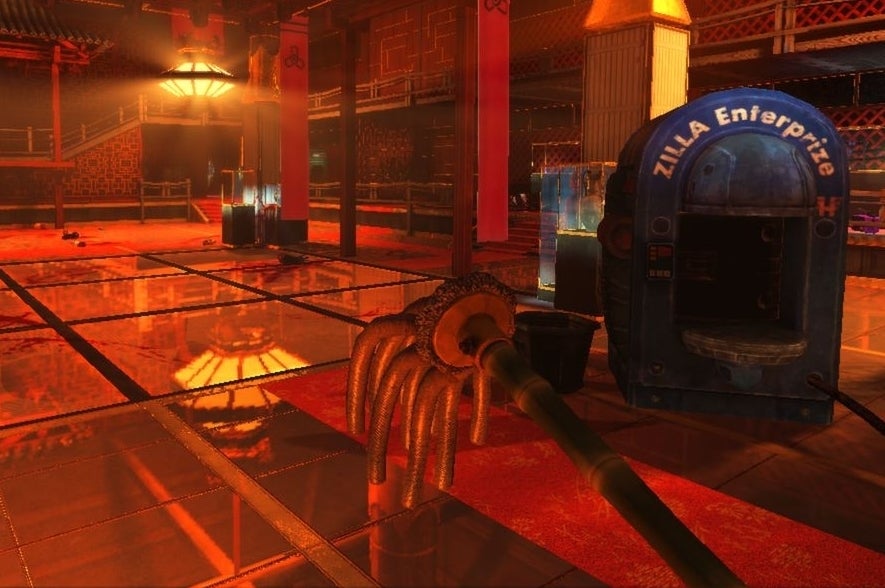 Shadow Warrior publisher Devolver Digital has teamed up with Viscera Cleanup Detail developer RuneStorm to bring us the amazing crossover Viscera Cleanup Detail: Shadow Warrior.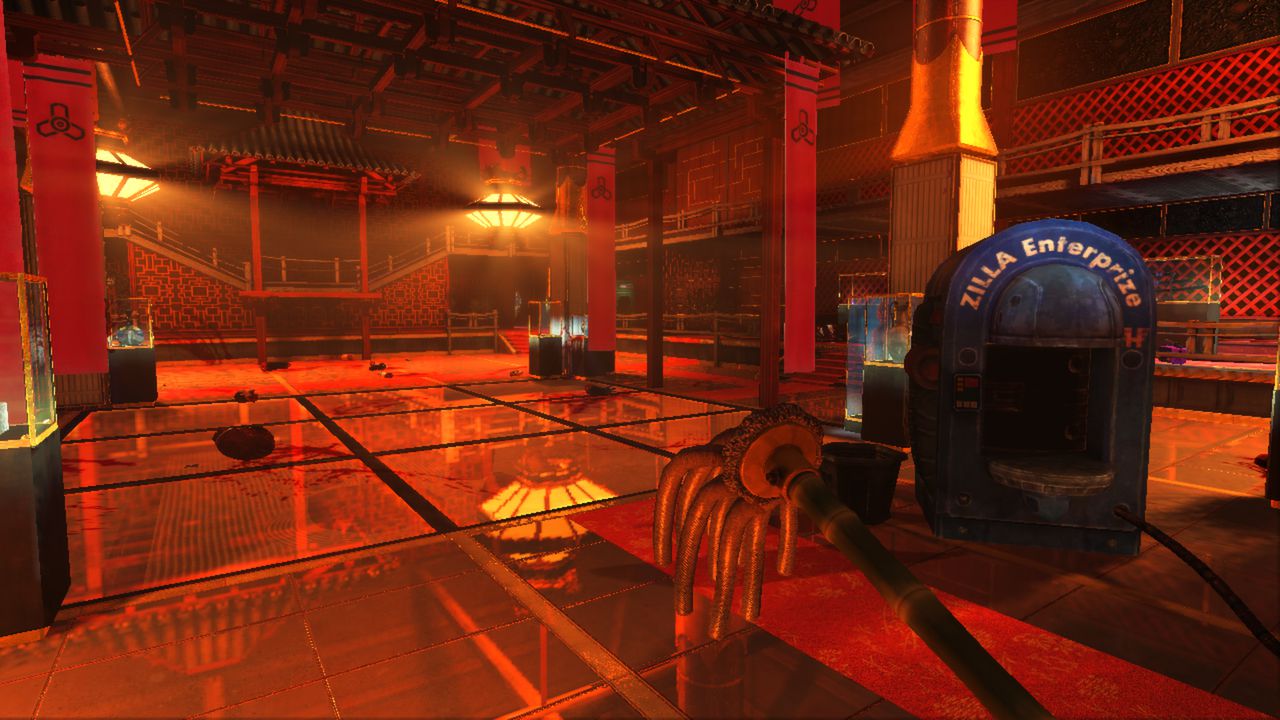 For those unaware, Viscera Cleanup Detail is a first-person game about cleaning up the bloody aftermath of a Doom-like space station. Shadow Warrior is a game about eviscerating a lot of dudes with a katana (or a giant purple dildo, if you prefer - and own Saints Row 4). Naturally the two go together.
Set after a battle with the yakuza, this spin-off puts players in the rubber apron of a janitor from Zilla Enterprises tasked with sorting out the whole sorry mess.
Viscera Cleanup Detail: Shadow Warrior is a standalone mini-game that's available as free DLC for Shadow Warrior.
"When our team first saw Viscera Cleanup Detail on Steam Greenlight we absolutely loved with the idea of a person out there that had to clean up after big battles in FPS or horror games," said Shadow Warrior developer Flying Wild Hog's studio head Michal Szustak. "RuneStorm has done a tremendous job in taking a key scene from Shadow Warrior and recreating its aftermath to form a fun and hilariously frustrating mini-game using the Viscera Cleanup Detail mechanics."
Witness Viscera Cleanup Detail: Shadow Warrior in all its glory in the trailer below.