Unsheathe Saints Row 4's Penetrator in Shadow Warrior
A dick move.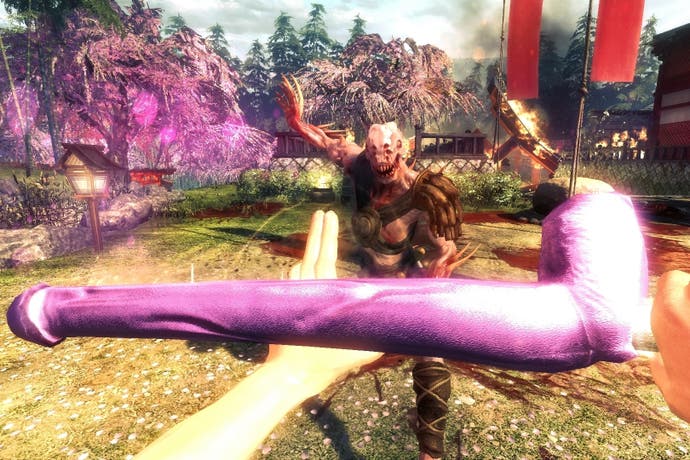 Flying Wild Hog's new Shadow Warrior reboot has added Saints Row 4's giant purple dildo, the Penetrator, to its arsenal.
In a peculiar crossover with between Shadow Warrior publisher Devolver Digital and Saints Row 4 publisher Deep Silver, this new suggestive weapon is only unlocked for those who own both games on Steam. Functionally it's identical to Shadow Warrior's katana, but aesthetically it's from a whole 'nother planet.
"I'm sorry I can't really hear you over the sound of all that money being thrown at screens around the world," said Devolver Digital CFO, Fork Parker. "And I don't know what to tell you other than you can now wield a giant purple dildo from Saints Row 4 in Shadow Warrior."
Now witness the new weapon in the gallery below of player character Lo Wang brandishing a giant wang.
Shadow Warrior will be available later today on Steam, where it will cost £29.99 / $39.99. Pre-order it in the next 14 hours and get it 15 per cent off at £25.49 / $33.99.