Video: Wolfenstein takes the Tarantino approach to Nazis
New gameplay as Machine Games retools Inglourious Basterds for its first person shooter.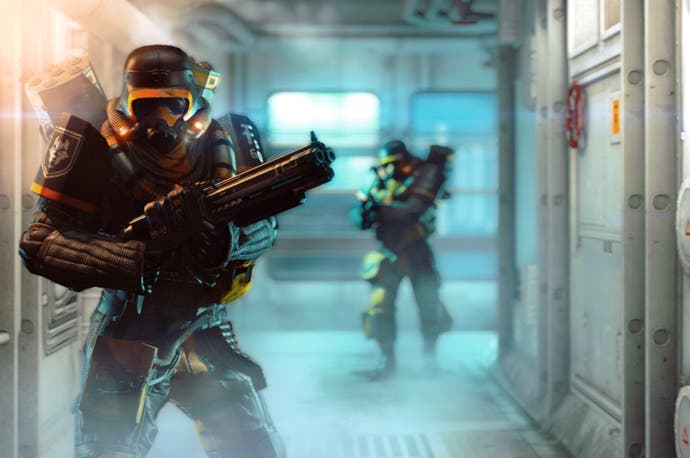 I don't think Machine Games' Wolfenstein: The New Order is the first game to be inspired by Quentin Tarantino - let's not forget the Reservoir Dogs tie-in game (actually, let's) - but it's certainly one of the most brazen. Taking the slightly kitsch tone of Inglorious Basterds, Wolfenstein: The New Order takes its own peculiar brand of irreverent melodrama to an alternate history that carries lurid shades of Phil Dick's Man in the High Castle.
For all of its cinematic pretensions and storytelling, though, Wolfenstein: The New Order's still a game about shooting Nazis in the face, and that's something it's exceptionally good at. There's a nice sense of weight to its weaponry, and a delicious over-stated edge to its arsenal. Why carry one shotgun into battle when you can dual-wield two? And if you're worried that it's all just guns and noise, then fear not - those of a more sensitive disposition can always stalk in silence before stabbing a Nazi in the neck.
You can see all that - and more! - in the video preview that Ian Higton's put together below, and hopefully we'll be able to bring you more on Wolfenstein: The New Order in the not too distant future.