Video: Let's Replay Super Mario Kart
"It's like you're Goose and I'm Val Kilmer."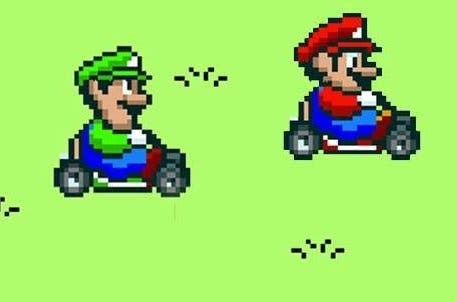 It's a special celebrity edition of Let's Replay this week! Our guests are comedy duo McNeil and Pamphilon, half of which was once in Doctors.
They're facing off with the SNES classic Super Mario Kart. Could this be the end of a beautiful friendship? Or will they just get mildly irritated at having embarrassed themselves by not even being able to come fourth on Choco Island?
You can watch McNeil and Pamphilon mess up this sort of thing at their live show, Go 8-bit - "Like GamesMaster, but in a cupboard." The next one is this Thursday in London. Find out more and buy tickets via Go8bit.com.