SNES celebrates 20th birthday in UK
Eurogamer blows out the candles, dust.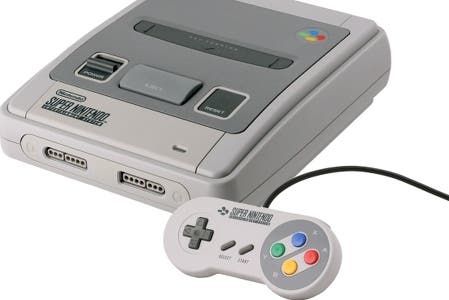 1992 was the year Bill Clinton became US President, Charles and Di split and, on the 11th April, when Nintendo launched its new console in the UK. The Super Nintendo Entertainment System cost £150.
UK Nintendo fans had been waiting nearly a year-and-a-half for the console's launch (nothing unusual at the time) ever since the Super Famicom first released in Japan in November 1990.
The SNES would go on to sell over 49 million units: less than its predecessor, but enough to make it the clear winner of the generation. The Sega Mega Drive, its main competitor, sold 39 million, the TurboGrafx-16 sold 10 million.
The SNES provided a fine home for some of Nintendo's much-loved classics, with the developer's most high-profile franchise represented from the off in the excellent Super Mario World.
But the SNES would also become a birthing ground for other standout series. Futuristic racer F-Zero quickly flew the flag for new Nintendo franchises, while Pilotwings, Star Fox and Super Mario Kart followed.
Nintendo also stunned with strong continuations to existing series, such as Super Metroid and The Legend of Zelda: A Link to the Past.
It was a system that saw plenty of success from non-Nintendo developers too. Capcom's various Street Fighter 2 versions sold over 10 million combined units, Killer Instinct helped put an increasingly-impressive British developer named Rare on the map, while Japanese RPG powerhouse Square was busy pumping out classics such as Chrono Trigger and Secret of Mana.
It was Rare that would provide one of the SNES' best-loved and graphically most stunning titles in the console's autumn years: Donkey Kong Country. It had the looks of 32-bit and CD-ROM based consoles and the second-best sales of any SNES game, behind only Mario himself.