Video: A quick look at co-op customisation in Assassin's Creed Unity
And a little on how its microtransactions work, too.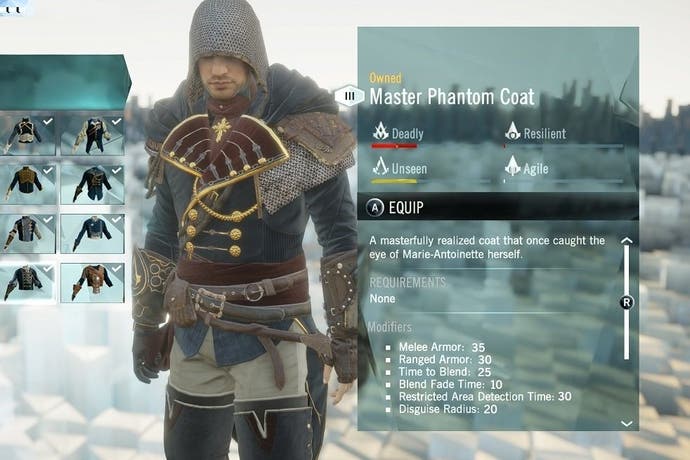 Which Assassin's Creed game are you most looking forward to this year? I can't wait for all of them, even if I've totally lost count of how many there are. It's just two, right?
Rogue and Unity are the seventh and eighth instalments in Ubisoft's open-world franchise, which isn't bad going when you consider it all started a short seven years ago. Unity's the one we've probably all got our eyes on this year, seeing as it's been built especially for the new generation of consoles.
Ian Higton had a look at it back at Gamescom, and drilled down into some of its specific features. Here's a quick look at how its co-op customisation works, and how those dreaded microtransactions are being worked into Unity in as painless a way as possible. Have a look see!