Venba will bring delicious Indian food to Game Pass day one
PS5 and Xbox join PC and Switch release.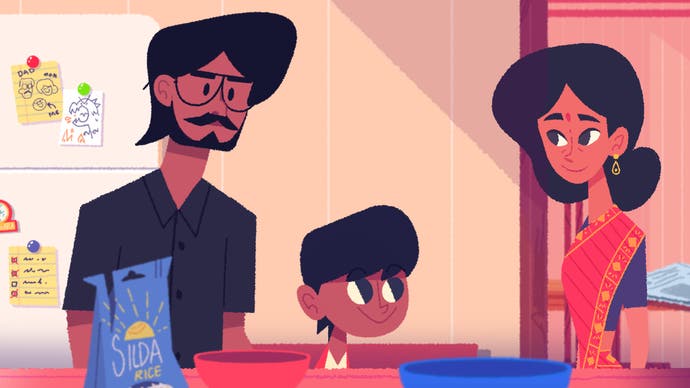 Indian cooking game Venba is set for release on Game Pass day one.
The game was previously announced for PC and Switch, but will now also be coming to PlayStation 5 and Xbox consoles at launch.
The game is due for release this summer.
Venba sees players taking the role of an Indian mother who migrates to Canada in the 1980s and must cook meals for her family. It's a game, therefore, about discovering culture and family through food.
That also means cooking up some delicious looking dishes.
The game has a unique 2D visual style and a soundtrack by Tamil Movies And Music.
Venba was shown off at Nintendo's Indie World Showcase in November last year, you can check out the announcement trailer above.
Eurogamer contributor Emad Ahmed also spoke with the game's developer back in 2021.
"I personally find a lot of media that relates to immigrant stories, they tend to focus on the second generation kids - just the kids. But I think the parents have the cooler sorry to tell," said game designer Abhi.
"Because they up and leave their country at the age of 40 or 50, and they move to a brand new place. So that sort of makes it super challenging for them and I think we're not doing enough to keep that in mind. So Venba is more about exploring that relationship between these assimilated children versus their non-native parents."
Hello Hello!

We're so excited to announce that Venba will come to PlayStation 5, Xbox Series, Xbox One, and Gamepass!!!

We're also coming to PC and Nintendo Switch platforms ☺️☺️ pic.twitter.com/YOx3MSFI4O

— வெண்பா/Venba (@venbaGame) March 20, 2023