Vampire: The Masquerade - Swansong delayed into next year
And playable vampire Galeb gets new trailer.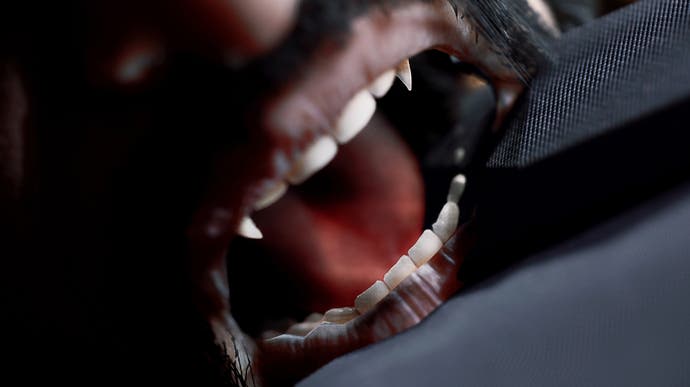 Publisher Nacon has delayed the release of Vampire: The Masquerade - Swansong. Originally scheduled to arrive this year, the narrative RPG is now due to launch on Xbox One, Xbox Series X, PS4, PS5, and PC in February 2022.
Swansong, which was announced back in 2019, is the work of Big Bad Wolf, the studio behind episodic adventure game The Council, and places players into the shoes of three different vampires, each belonging to a different clan within the vampire sect of The Camarilla.
"Weaving between their intertwined tales," Nacon explained at the time of Swansong's reveal, "the player has to confront the different points of view of his characters to unravel fact from fiction. With whispers of conspiracy, murder and power struggles, the player must protect his clan, discover the truth and above all enforce the Masquerade, the vampire law designed to conceal the existence of creatures of the night from humans."
One of these playable characters, Galeb, gets a fresh airing in Nacon's latest Swansong trailer, alongside a bit of introductory blurb for those curious to know more about the brooding beardster: "Power, wealth, immortality, at one point or another, Galeb has had it all. He's traveled the world, amassed a fortune, and established himself as one of the oldest and most feared Vampires in the city of Boston. And yet, he's left wanting, grasping for something he's lost. Or perhaps something that was never there to begin with."
Swansong is one of three announced Vampire: The Masquerade projects currently in development and will likely be the second to launch, following the planned late-2021 release of developer Sharkmob's battle royale effort, Vampire: The Masquerade - Bloodhunt. Paradox's troubled Vampire: The Masquerade - Bloodlines 2 has now been delayed indefinitely beyond 2021 after missing numerous release windows over the past few years.