Swansong is the name of the Vampire: The Masquerade game due out 2021
Vant.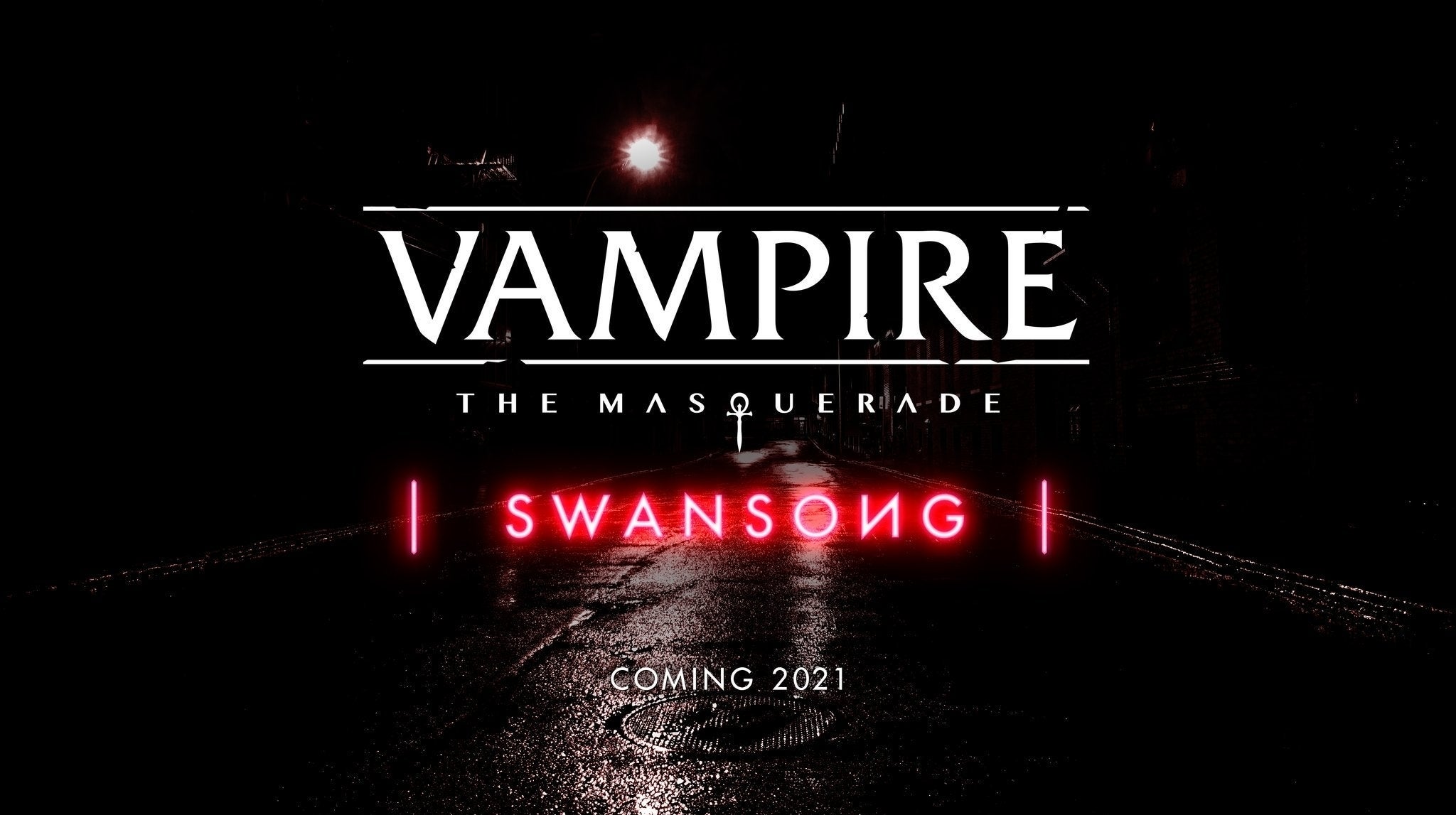 The Vampire the Masquerade game in development at Big Bad Wolf, creators of the episodic adventure game The Council, now has a subtitle: Swansong.
Swansong is a narrative role-playing game set in the Vampire the Masquerade universe and due out at some point in 2021. It was announced as part of publisher Bigben Interactive's May showcase event, and has remained quiet since. But today its official Twitter page piped up with the subtitle and some suitably vampiric prose:
Recent events have caused Kindred society to reevaluate how it protects its existence in modern nights. As the Camarilla retreats into itself, unknown threats on the horizon could see the collapse of the Ivory Tower itself. pic.twitter.com/PljV61x2my

— Vampire: The Masquerade - Swansong (@VampireSwansong) October 19, 2019
And here's the official blurb from the press release:
"In this narrative RPG adapted from the 5th edition of Vampire: The Masquerade, the player takes control of three vampires belonging to different clans of the Camarilla, the secret society to which most vampires belong. Weaving between their intertwined tales, the player has to confront the different points of view of his characters to unravel fact from fiction. With whispers of conspiracy, murder and power struggles, the player must protect his clan, discover the truth and above all enforce the Masquerade, the vampire law designed to conceal the existence of creatures of the night from humans."
It's exciting times for Vampire: The Masquerade fans, with three games known to be in the works. Vampire: The Masquerade - Coteries of New York is a single-player narrative experience made by a Polish company called Draw Distance - formerly known as iFun4All, maker of chirpy murder scene clear-up game Serial Cleaner. That's due out at some point this year.
Then next year the big one: Vampire: The Masquerade - Bloodlines 2. This game, built by developer Hardsuit Labs, was due out during the first quarter of 2020 but was recently delayed to later in 2020.
And then we have Vampire: The Masquerade - Swansong, due out in 2021. That's one Vampire: The Masquerade game each year from now until 2021. Nice.
It doesn't end there, either. Vampire: The Masquerade is set within the fictional World of Darkness universe, which is operated by Paradox's licensing company White Wolf. Also set within World of Darkness is Werewolf: The Apocalypse - and that's getting a video game, too. Werewolf: The Apocalypse - Earthblood is developed by Cyanide and due out summer 2020.