Valve: "We absolutely see Half-Life: Alyx as our return to this world, not the end of it"
Here we go!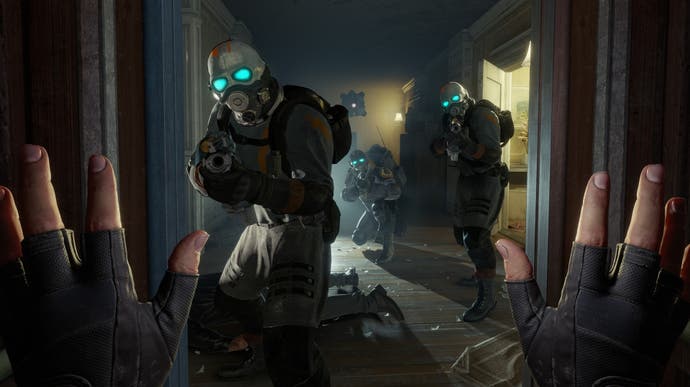 Valve has indicated more Half-Life games will follow the release of VR title Half-Life: Alyx, putting Half-Life 3 hopefuls on alert.
In an interview with Game Informer, Valve's Robin Walker was asked directly whether the company was still working on Half-Life 3. Here's his response:
"Half-Life means a lot to us, and it's been incredibly rewarding to refamiliarise ourselves with its characters, setting, and mechanics. There are Half-Life: Alyx team members who have been at Valve since Half-Life 2, and quite a few who go back to the original Half-Life. There are also people on the team for whom Half-Life: Alyx is their first time working on this series at all - and many of them certainly hope it's not the last. We absolutely see Half-Life: Alyx as our return to this world, not the end of it."
Valve has traditionally remained quiet when it comes to talking about Half-Life 3, but this quote from Walker is the clearest indication yet Valve will make it happen.
Meanwhile, Walker confirmed Half-Life: Alyx will carry the Half-Life story forward despite being a prequel:
"Half-Life: Alyx is a full-fledged entry in the Half-Life series, both in terms of the sheer amount of content as well as the importance and substance of its narrative relative to the rest of the series. It's a critical part of the larger story, and it does push that story forward."
But will it give some closure on the end of Episode 2, which came out before the dawn of time?
"It's not a bad idea for players to have refreshed themselves on the events of Episode 2 before starting Half-Life: Alyx," Walker said, cryptically.
Maybe I'm getting ahead of myself, but this all sounds like Half-Life 3 is actually cooking somewhere within the bowels of Valve after years of red herrings. What a world!