Uncharted movie's latest director is 10 Cloverfield Lane helmer Dan Trachtenberg
Following Shawn Levy's departure last month.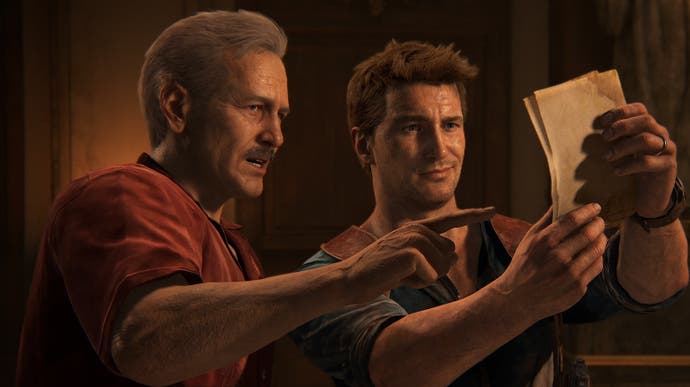 Gather round, friends, for another episode in the seemingly unending saga of Sony's Uncharted movie - one in which the film-which-would-not-be-made gains a new director in the form of 10 Cloverfield Lane helmer Dan Trachtenberg.
Trachtenberg's appointment, as reported by Variety, comes less than a month after the departure of Night At The Museum and Stranger Things director Shawn Levy.
Levy, who'd been attached to the Uncharted movie project since 2016, left to work on Ryan Reynolds' Free Guy. His departure was something of a surprise given that, just a few weeks earlier, he'd suggested that Uncharted was nearing the starting line. "We now have a very good script and we have our star in Tom Holland," Levy said, "That is now subject to schedule and additional casting. But... right now, that seems to be the most near [the] horizon."
Uncharted's new director Trachtenberg previously helmed 2016's deliciously tense (but shame about the ending) sci-fi thriller 10 Cloverfield Lane, as well as Black Mirror episode Playtest. His appointment is the latest in an ever-growing list of actors and directors to join and, eventually, depart Sony's perpetually stubborn project, which has been in development limbo for years.
According to Variety, even with Trachtenberg onboard, there's still no word on when production might commence. That appears to be dependent on the availability of Tom Holland (set to play Nathan Drake in his younger days) as he embarks on his Spider-Man: Far From Home press tour. It's hoped, however, that production will begin before the end of the year.
In the meantime, there's always Nathan Fillion's unofficial, but thoroughly delightful Uncharted fan film, directed by Allan Ungar, to keep us all amused.