Uncharted fan film stars Nathan Fillion as Nathan Drake
And it's really good!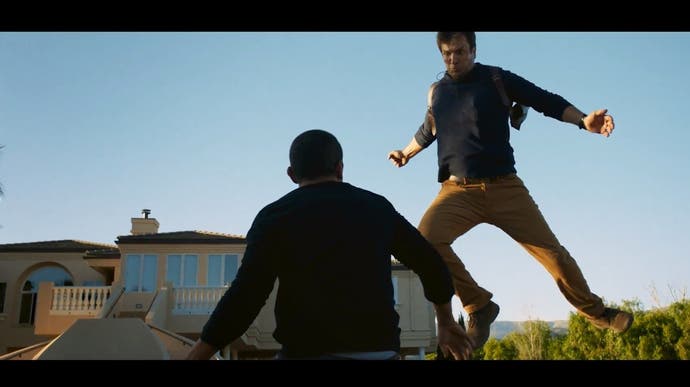 Ever wondered what an Uncharted movie could look like? This new fan film starring Nathan Fillion as Nathan Drake gives us a 15 minute glimpse at what's possible.
The live action short, by director Allan Ungar, sees Drake interrogated and beaten up before he fights his way out of a mansion overrun with bad guys. Long-term cohort Victor Sullivan, aka Sully, is on hand to help.
Fillion certainly looks and sounds the part. He's got Drake's haircut, Drake's outfit and Drake's wisecracking personality down. He packs a punch, too. There's even a cool scene where Drake solves an ancient puzzle before working out where to head next on his quest for lost treasure.
The whole thing is really well done, which makes you think a full-blown Uncharted movie could indeed work, although it's initially odd to see Fillion - not Nolan North - play the star role.
There is an Uncharted movie in the works. Marvel's Spider-Man, aka Tom Holland, has been tapped up to play a young Nathan Drake. The film will apparently act as a prequel to Naughty Dog's game series, and show Drake meeting his pal Sully for the first time.
Like so many movies based on video games, though, we'll believe it when we see it.
Until then, we'll always have Fillion as Drake - a fine substitute!