Ubisoft's sci-fi battle royale game Hyper Scape getting full launch in August
On Xbox One, PS4, and PC.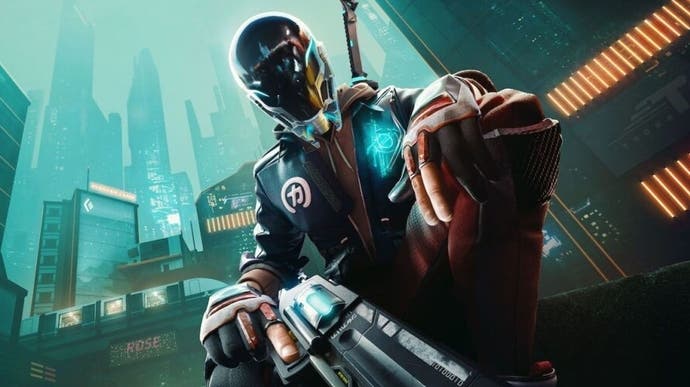 Hyper Scape, Ubisoft's sci-fi-flavoured entry into the increasingly busy free-to-play battle royale market, will be launching on Xbox One, PlayStation 4, and PC on 11th August.
Hyper Scape, which pits players against each other across the futuristic city streets of New Arcadia circa 2054, has been available in open beta on PC since mid-July, but 11th August will mark its transition to full release, and will usher in the start of its first season of content.
Ubisoft says Season One, which features its own story arc, will introduce a number of new limited-time modes to complement the core Solo and Squad Crown Rush action, as well as a selection of new tools, including the Dragonfly mid-range weapon and Magnet hack, which can be used to trap unsuspecting contenders during a match.
Season One will also bring a 100-tier Battle Pass, featuring both a free track and a premium track costing 950 Bitcrowns - which can be earned in-game or bought with real money.
Before that, however, anyone that plays the Hyper Scape beta for a least an hour between now and 3rd August at 7:59am BST will receive 600 Bitcrowns to spend come launch day. Additionally, those that don't have access to the beta can get in on the offer by linking their Uplay account to Twitch and watching an hour of any participating Hyper Scape stream.
Ubisoft also notes that cosmetics acquired during the beta will be transferable to the live game on any platform, given that Hyper Scape supports cross-progression on PS4, Xbox, and PC.
Eurogamer's Martin Robinson was cautiously optimistic about Hyper Scape's chances when he went hands-on in July, saying it showed "real promise" thanks to "more than a handful of smart ideas it's bringing to the table."