Hyper Scape cross platform support: Everything we know about multiplayer between PS4, Xbox One and PC
How will Hyper Scape support cross platform play.
Whether Hyper Scape will support cross platform multiplayer has been a popular question even before the game's release.
Since the free-to-play battle royale can be played on multiple platforms, it's no wonder that players are interested in whether they can use the same account on a variety of different consoles.
Currently, Hyper Scape is available on the PS4, Xbox One and the PC, if you have the right specs, and below you'll find everything we currently know about cross platform support.
On this page:
Will Hyper Scape have cross platform multiplayer?
While Hyper Scape doesn't currently offer cross platform multiplayer, Ubisoft has announced, via the official Hyper Scape website, that there are "plans to introduce Cross-Play to Hyper Scape at a later date."
Ubisoft continued to say that "when Cross-Play is released, it will be an option feature."
This suggests that players will have the option to decide whether or not they want to activate cross platform multiplayer for their Hyper Scape account, possibly granting you the option to only play with players using the same platform as you, such as PC.
For now, unfortunately, we simply have to wait until Ubisoft announces when, and how, they will integrate cross platform multiplayer into Hyper Scape.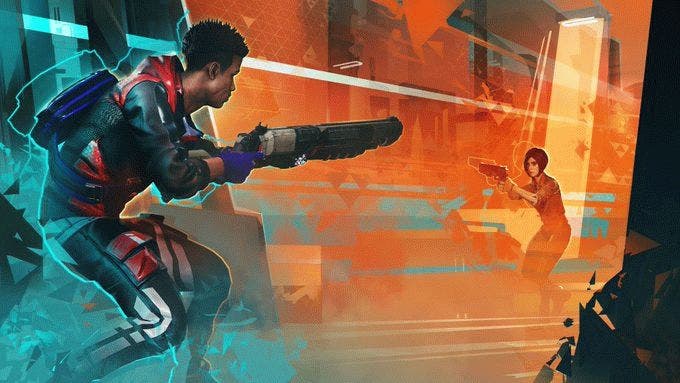 What might Hyper Scape cross platform multiplayer be like?
Though we don't currently know what cross platform multiplayer for Hyper Scape will look like, we can, from how other games have approached this form of support, make a good guess at how it might work.
Fortnite, the reigning monarch of the battle royale genre, allows cross platform multiplayer to occur on all the systems that it's available on, which includes the PS4, PC, Nintendo Switch, Xbox One, iOS and Android. This is achieved by allowing players to login into their Epic Account on whichever platforms they prefer to use and then ensuring that teams containing players using different platforms are always matched up against other teams doing the same.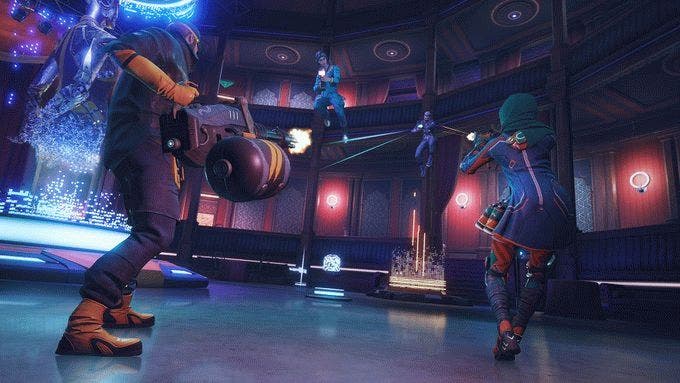 Since Ubisoft has their own distribution platform, called Uplay, they could copy Epic's method and allow players to access their Uplay accounts, and in turn their Hyper Scape accounts, on a number of different platforms.
For now, however, will have to wait and see how cross platform multiplayer support develops for Hyper Scape!
Cross progression in Hyper Scape explained
Thankfully, Hyper Scape does offer cross progression, which was explained by Jean-Christophe Guyot, the Creative Director for Hyper Scape, during an interview with Power Up Gaming.
On the topic of cross platform play for Hyper Scape, Guyot said: "At launch, the game will feature cross-progression, meaning, anything unlocked on one platform will be available on all other platforms."
This means that if you unlock a certain cosmetic while playing Hyper Scape on a PS4, this same cosmetic will be available on the PC version of the game, so you can move between platforms without having to worry about losing any of your unlocks.
Ubisoft has also announced via the official Hyper Scape website that "if you progressed through your Open Beta Battle Pass by watching Crowncast-enabled Twitch Streams, any content unlocked this way will be available on your account when you first sign in."
Good luck in Hyper Scape!